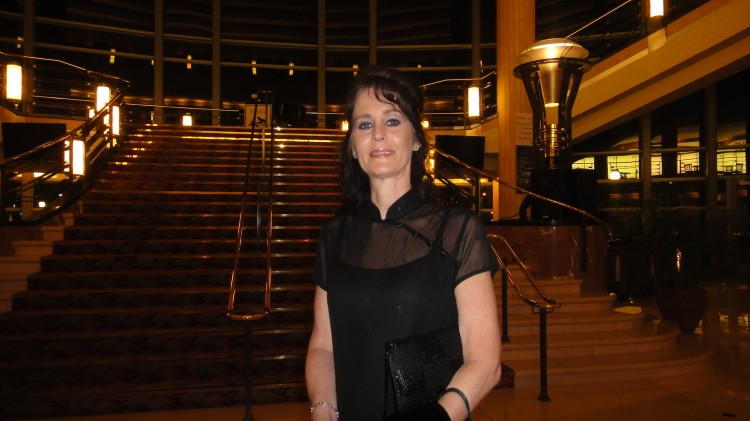 WEST PALM BEACH, Fla.—"I thought it was artful and soulful," said Nicole Monet, who has been a dancer all her life.
She was seeing Shen Yun for the first time on April 30, at the Kravis Center for the Performing Arts, where the New York-based company performed to a full house and received a standing ovation.
Ms. Monet, now in human resources for a mortgage industry business, was studying dance when an injury interrupted her passion. After seeing an ad for Shen Yun on television, "The next day, that's it," she said. "I had to have tickets."
"It's just so extraordinary how meticulously perfect they all were," she said of the Shen Yun dancers. "It was beautiful."
"Chinese dance is at the heart of what Shen Yun does," the website states. "Known for its incredible flips and spins, and its gentle elegance, it is one of the most rigorous and expressive art forms in the world."
Soulful
She thought the performance was "beautifully represented." "I thought it was artful and soulful. The technique was extraordinary, and it just took you out of your mind."
The performance brought her into the world and culture of ancient China. "It brought you back in time," she said. "It was amazing!"
"Oh, they were extraordinary, truly extraordinary, and I appreciate the dedication that they had to bring such beauty to us."
It was the first Shen Yun performance in West Palm Beach. "I'm looking forward to many, many more," Ms. Monet said. "It was absolutely everything that I was hoping for."
Shen Yun will complete the Florida performances of its 2012–2013 world tour at the King Center in Melbourne, on May 2.
Reporting by Elaine Zhang and Louise Rothman
New York-based Shen Yun Performing Arts has three touring companies that perform simultaneously around the world. For more information, visit ShenYunPerformingArts.org
The Epoch Times considers Shen Yun Performing Arts the significant cultural event of our time. We have proudly covered audience reactions since Shen Yun's inception in 2006.