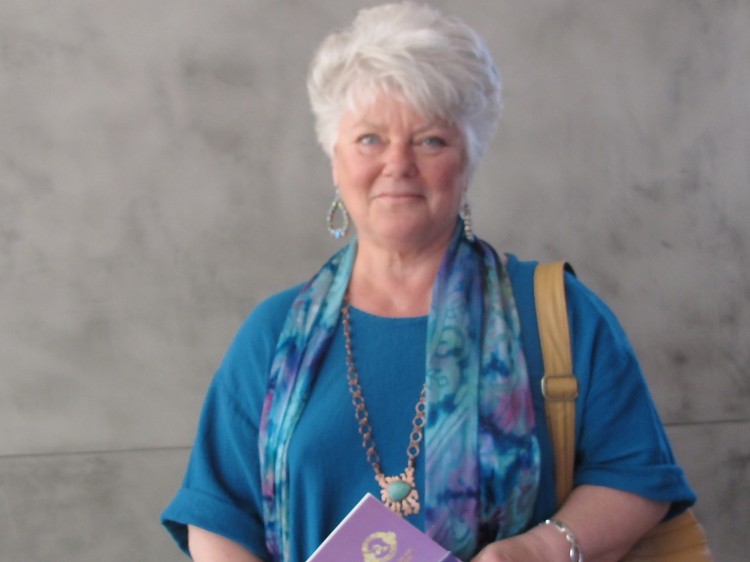 MESA, Ariz.—"It is amazing, it is really an amazing show," said Ms. Barbara Voskuil. She attended the evening performance of Shen Yun Performing Arts International Company at the Ikeda Theater on March 2.
Ms. Voskuil is a retired investment manager, who has "always loved Asian culture." But that was only part of what drew her to the Shen Yun Performing Arts production.
"I have heard so many extraordinary things about this [Shen Yun]: people say it's changed their lives," she said.
Shen Yun Performing Arts is a non-profit organization, based in upstate New York. "Shen Yun's goal is to revive the authentic and original manifestation of traditional Chinese culture and art," according to the Shen Yun website.
Ms. Voskuil appreciated all aspects of Shen Yun's presentation, "I am in awe of the colors, the precision, the choreography."
In designing Shen Yun's costumes, according to its website, "The designers stress harmonic balance and contrast. Their objective is an authentic presentation of the attire that comes from China's divinely inspired traditional culture, and a consummate stage effect."
The costuming and dance impressed Ms. Voskuil: "Oh, the dancing is wonderful, so precise and the costumes are gorgeous; somebody must have spent a lot of time designing those and putting those together."
Shen Yun has caused Ms. Voskuil to become more interested in learning more about traditional Chinese culture, legends, and the history of Buddhism in the Chinese culture, she said.
Ms. Voskuil perceived a spiritual aspect to the performances, "I can feel that [the spirituality of the show], it is shown through the dance."
Shen Yun has several soloists, their singing technique is described on the Shen Yun website as "The genuine bel canto tenor and soprano technique, and it is very similar to the technique used by the '10 great tenors of the past.'"
"They are very, very good, very good [the soloists].
She responded strongly to "the dance, the stories told through the dances," added Ms. Voskuil.
She closed by using one word to describe the show: "Elation!"
Reporting by Jenny Liu and Cheryl Casati.
New York-based Shen Yun Performing Arts has three touring companies that perform simultaneously around the world. Shen Yun Performing Arts International Company is performing at the Ikeda Theater in the Mesa Arts Center, Mesa, Arizona, March 3, at Popejoy Hall in Albuquerque, New Mexico, March 5–6, and the Orpheum Theatre in Phoenix, Arizona, March 10. For more information, visit ShenYunPerformingArts.org
The Epoch Times publishes in 35
countries and in 21 languages. Subscribe to our e-newsletter.