Shen Yun Displays the Beauty of Divine Culture to Aerospace Engineer
April 1, 2013 12:35 am Last Updated: May 10, 2013 3:01 am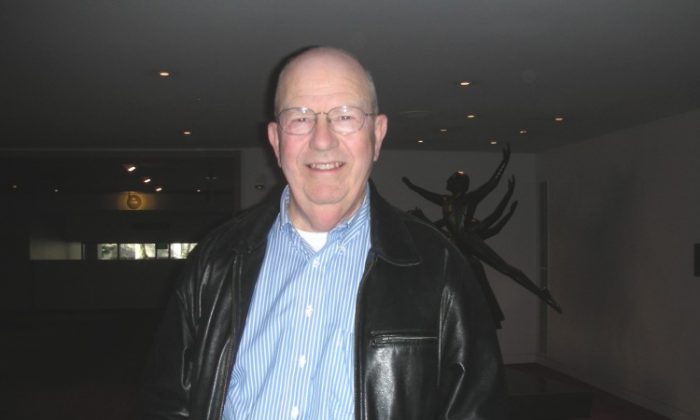 SEATTLE—Mike Kearney, retired aerospace engineer and former president of aerospace company SPACEHAB, attended Shen Yun Performing Art's final Seattle performance at Marion Oliver McCaw Hall on March 31.
"It was really beautiful," he said. "The colors were extraordinary and bright, and then the dancing was very skilled. So we really enjoyed it."
A Shen Yun performance features the world's foremost classically trained dancers, a unique orchestra blending East and West, and dazzling animated backdrops—together creating one spectacular performance.
Mr. Kearney took note of the technical aspects of the dances saying the moves "were very difficult and that—combined with the other dancing and the colors—was really very spectacular."
According to Shen Yun's website, "The backdrops are as grand as they are intricate. So remarkably true-to-life, they allow you to forget where you are, and journey to another place and time."
"That was very nice, too," Mr. Kearney added. "It was easy to understand—the backdrop that they flew off into—that was a nice effect."
Mr. Kearney said that he was struck by the performance's depiction of the Chinese communist regime's suppression of human rights, as well as its nation's own traditional culture.
"I got the understanding that it was the contemporary China that they were now experiencing [with] the Falun Gong," he explained. "It sort of implied it was coming to the fore or becoming real."
Although he said that he was unable to put its true essence into words, Mr. Kearney added that he was touched by the performance's message of a divine spirit that connects all things throughout the universe. "It was very good," he said.
"The nature of our universe is created by the Divine Spirit," he concluded. "And this tries to make the connection to that Divine Spirit."
With reporting by Lisa Xin and Michael Fitzgerald
New York-based Shen Yun Performing Arts has three touring companies that perform simultaneously around the world. For more information, visit ShenYunPerformingArts.org
The Epoch Times considers Shen Yun Performing Arts the significant cultural event of our time. We have proudly covered audience reactions since Shen Yun's inception in 2006.