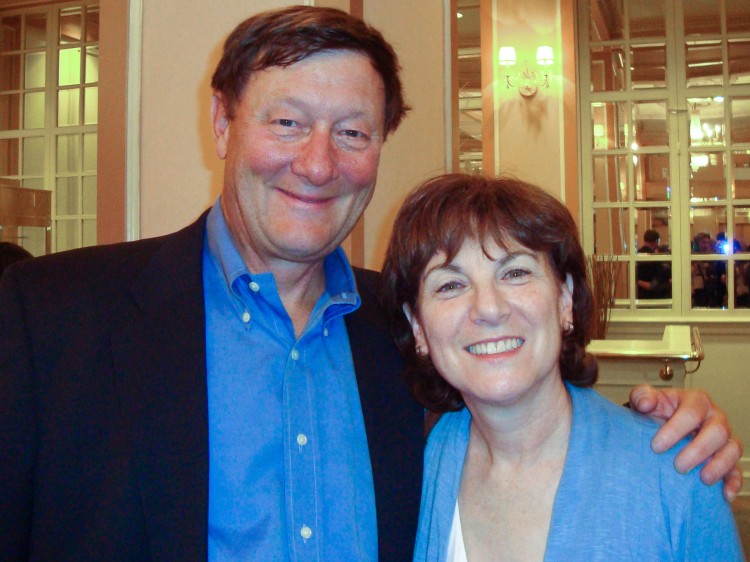 PHILADELPHIA—Five thousand years of traditional Chinese culture enlightened a full-house as Shen Yun Performing Arts presented the first of two performances at Philadelphia's Merriam Theater on Tuesday night.
"It was absolutely wonderful," said Robert Latshaw, vice president of Bryn Mawr Trust Company.
New York-based Shen Yun tours the world reviving a culture nearly decimated by community rule in China—"the 5,000-year-old, divinely-inspired culture of China," according to the company's website.
"A Shen Yun performance consists of a collection of group dances programs and three to four solo vocalist or instrumentalists performances," the website explains. "Each dance number has its own theme, its own story, as well as its own ethnic, regional, or dynastic background. Classical Chinese dance is at the heart of the performance, along with brilliant costumes, breathtaking projection, and an orchestra that combines both classical Western and Chinese instruments."
"The costumes were colorful, the dancers were fabulous," said Mr. Latshaw. "It's definitely worth seeing."
Classical Chinese dance was passed down over thousands of years "within the imperial palace and ancient Chinese theater and opera," states Shen Yun's website. "Soaking up profound wisdom from every era and dynasty, it has become a complete system of dance embodying traditional aesthetic principles with its unique dance movements, rhythms, and inner meaning."
The orchestra that accompanies the dancers connected with Laura Latshaw, vice president of international market research company Lieberman Research Worldwide.
"The music was great," she said. "Very interesting culturally, very different than expected. A lot of fun."
Reporting by Sherry Dong and Zachary Stieber.
Shen Yun Performing Arts, based in New York, tours the world on a mission to revive traditional Chinese culture. The 2012 season concludes this month with performances in Philadelphia, Honolulu, San Antonio, and Buffalo.
For more information, visit ShenYunPerformingArts.org.
The Epoch Times publishes in 35 countries and in 19 languages. Subscribe to our e-newsletter.