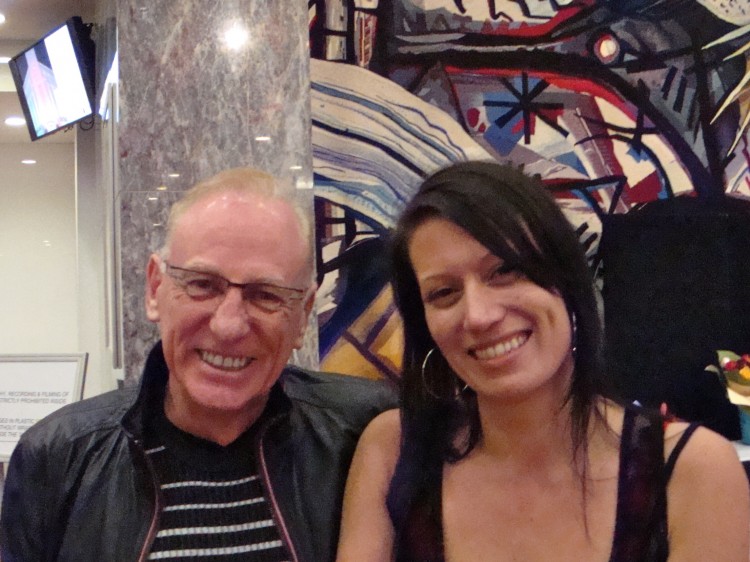 AUCKLAND, New Zealand—Shen Yun Performing Arts left Ross Guise, a hair professional and salon owner from Auckland, gasping.
Mr. Guise had been watching the performance at the ASB Theatre's matinee session on Saturday, April 21. "I didn't know what I was in for but I was amazed at what I saw," he said after the show had ended.
Shen Yun is a New York-based company that brings 5,000 years of traditional Chinese culture to the Oceania region each year. Classical Chinese dance is rounded out with folk and ethnic dances all of which are intermingled with performances by vocalists and instrumentalists.
Mr. Guise had been wowed. "The costumes and the acrobatics were outstanding—the colours! It was just like gasping at … just beautiful. Absolutely beautiful."
He admired the use of digital technology and animated characters, particularly in the dance How the Monkey King came to Be. The monkey king is the central character in China's classic Journey to the West.
State of the art technology is used to bring together the animated backdrops and stage the effect of which is to transport the audience to a world where heaven and earth become one, says the Shen Yun website.
But there was another dance that dazzled Mr. Guise. "The snowflakes—the way they [the dancers] were twirling those snowflakes around in precision. It's just incredible and wonderful."
He was referring to Snowflakes Welcoming Spring where the dancers twirl sequined handkerchiefs as they pass through snowy fields.
After watching the performance Mr. Guise had learned that discipline was a strong feature of ancient Chinese culture and he was also intrigued to discover how classical Chinese dance differed from other forms of dancing.
Mr. Guise says he would tell his friends to go and see Shen Yun as they would be surprised.
"Just go along and it just comes at you like fireworks," he said.
Reporting by Margo MacVicar and Diane Cordemans.
Shen Yun Performing Arts, based in New York, has three touring companies that perform simultaneously around the world, with a mission to revive traditional Chinese culture. Shen Yun Performing Arts Company will perform in Auckland's ASB Theatre through April 22.
For more information visit ShenYunPerformingArts.org