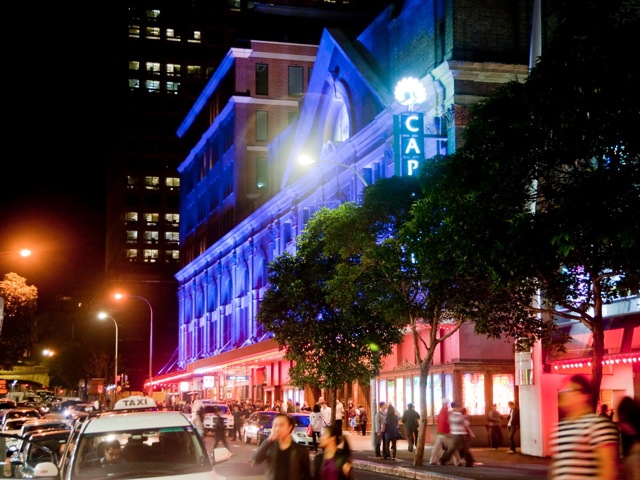 SYDNEY—Shen Yun Performing Arts presented exhilarating shows throughout its 2012 Oceania World Tour, bringing people of all ages, professions and creeds to Sydney's Capitol Theatre.
Rotarian, 80-year-old John Phillips, a retired military man and former pharmacist, said the presentation, he attended on April 28, "was brilliant, that's possibly an understatement but it certainly was brilliant," he said.
Mr. Philips said the New York-based Shen Yun performance was unlike anything he had ever seen before.
"The choreography was brilliant, and being able to bring together a group of that size is quite remarkable," he said. "The actions and what they were able to do, and the costumes were incredibly brilliant again, and the backdrop was just something very special, the way that was brought into the whole of the show."
Shen Yun is renowned for its classical Chinese dance, folk and ethnic dance, its orchestral blend of Western and Eastern instrumentation, unique animated backdrops, and gorgeous costumes. The show gives audiences across the globe a taste of five millennia of traditional Chinese culture.
Shen Yun was created in New York in 2006 by a group of top artists with a passion to revive China's divinely-bestowed heritage, almost destroyed after more than 60 years of communist rule, the company website says. Legends from Chinese folklore together with themes of modern-day China are dramatized through dance, song and music.
Mr. Philips said he had been to Hong Kong and China a number of times and travelled fairly extensively, so had some understanding of China and its development over the years.
"But when you come to a show like this, it gives you further insight into what China's history is all about and what has been a very, very important part of their culture and development as a people," he said.
Included in the program are dances highlighting the suppression of faith and belief in China today, and the persecution of Falun Gong practitioners by the ruling communist regime. Falun Gong (also known as Falun Dafa) is a traditional self-cultivation practice, which was suddenly banned in China in 1999.
"It's important I think that the Chinese people have the opportunity to see the show, and I understand that [Shen Yun] at this point in time haven't performed in China, but I think the [communist] party needs to realise that they can't bury things."
"Congratulations on a wonderful show," Mr. Philips said.
'A gift from heaven'
Ray Pedroche, teacher of broadcast media at St. Paul University, Quezon City, Philippines, attended the performance in Sydney on May 4.
"I see the emergence of a new consciousness of China, which I appreciate, because of this presentation," he said. "It is very laudable, more than what the show has presented."
He believed a consciousness was slowly creeping into the psyche of the Chinese people.
"I can see there's a line there about 'no two snowflakes are the same,' so politics and culture are difficult bedfellows, but somehow we hope that they will merge. And it will come as a gift from heaven that culture and politics will be about peace, hope and love," Mr. Pedroche said.
Reporting from NTD Television and Raiatea Tahana-Reese.
Shen Yun Performing Arts, based in New York, has three touring companies that perform simultaneously around the world, with a mission to revive traditional Chinese culture. Shen Yun Performing Arts New York Company will next perform in Honolulu, Hawaii, on May 8-9.
For more information, visit ShenYunPerformingArts.org.
The Epoch Times publishes in 35 countries and in 19 languages. Subscribe to our e-newsletter.