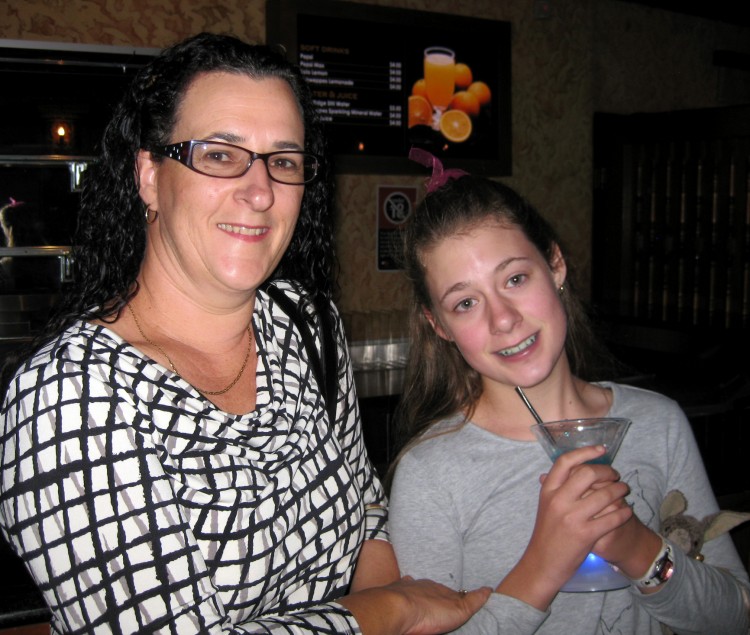 SYDNEY—Theatregoers in the busy harbour city of Sydney headed for the Capitol Theatre on Sunday afternoon, May 6, for their last chance this season to see Shen Yun Performing Arts present the grandeur of ancient Chinese culture. The matinee marked the end of the New York-based company's successful 2012 tour in Australia.
Town Planner Kerry Gordon, was in the audience. She said the performance of classical Chinese dance and music was lovely.
"The costumes are beautiful. The dancing is lovely. The music is really … it's really relaxing. I didn't expect the music to be so calming," she said.
"Shen Yun's unique orchestra, with its original compositions, blends East and West like no other. The distinctly Chinese sound of ancient instruments like the erhu and the pipa are bathed in a rich sea of Western strings, percussion, woodwinds, and brass. The result—two great classical music traditions producing one fresh, unexpected sound," states the company's website. 
Ms. Gordon enjoyed the orchestra, saying that it's always different hearing live music.
"It's lovely," she said of the music, calling it vibrant. "I enjoyed it very much."
One of the features audience members often praise is Shen Yun's colorful costumes. The hundreds of gorgeous, hand-made garments span China's dynasties, regions, and ethnic groups, according to the company's website. Ms. Gordon found the costumes delightful.
"I really loved the costumes. I find the costumes very beautiful," she said. "They're just so pretty. … The colours were very, very vibrant."
The dance Sleeves of Silk caught her attention. The performance displays what are called "water sleeves," which act as extensions of a dancer's arms and create an effect of trailing ripples, according to the program.
"I loved the beautiful long sleeves," she said.
Ms. Gordon said she had been looking forward to seeing the show and learning more about Chinese culture.
"I'm quite interested in learning about the history of different areas of the world … so it was a good opening up to the culture," she said.
"I'm just really enjoying it. … It's interesting, it's beautiful, it's calming and peaceful," she concluded. 
Reporting by David Deming and Anna Stute.
Shen Yun Performing Arts, based in New York, has three touring companies that perform simultaneously around the world, with a mission to revive traditional Chinese culture. Shen Yun Performing Arts New York Company will next perform in Honolulu, Hawaii, on May 8-9.
For more information visit ShenYunPerformingArts.org 
The Epoch Times publishes in 35 countries and in 19 languages. Subscribe to our e-newsletter.