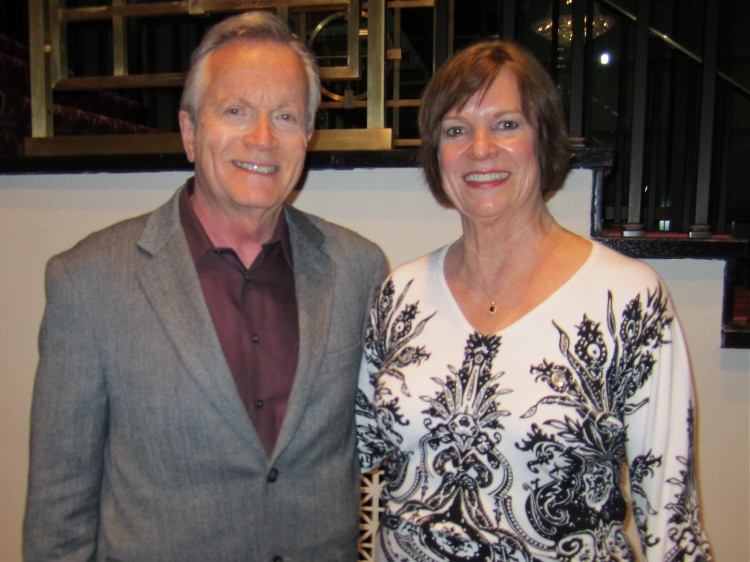 RALEIGH, N.C.—It was a Valentine's gift from Rita of Chapel Hill to Stewart of Raleigh. The couple was expecting to take in some Chinese culture to prepare them for their trip to China in April. Instead, they were blown away by the power and emotion of Shen Yun Performing Arts at Tuesday night's show at Raleigh Memorial Auditorium in Raleigh, N.C. They also found a powerful message that resonated with them.
Stewart, involved in marketing at the Progress Energy Center complex where New York-based Shen Yun was performing, was moved by the messages in the songs. "I like songs with power and emotion, and they were all that way," he said. He called the melodies "hauntingly beautiful."
Rita, a retired entrepreneur who is involved in foundation work, came away with a deeper understanding of Chinese culture. "It has so much depth, beauty, character, and wisdom," she said.
"The fact that you had 5,000 years of history, heritage, culture, and depth … all of it showed the power of upholding life," she said.
Stewart agreed, though he found most beauty in the songs sang by the soloists. "To me, all of it was beautiful, but what moved me the most were the solos. It was fascinating to see the translation and the meaning."
They both agreed it was the message in the show that really moved and resonated with them.
Stewart was struck by the "overpowering message of hope and deliverance that we're looking for, all of us."
Rita said, "We're all in battles … even though the red dragon came, look what happened at the end. We have deliverance!"
Stewart agreed. It was a powerful and moving Valentine's gift he will not forget. "I didn't know it was going to be like this," he said.
Shen Yun Performing Arts has three touring companies that perform simultaneously around the world. The Touring Company will be in Raleigh for two performances, Feb.7 and 8.
For more information, visit ShenYunPerformingArts.org.