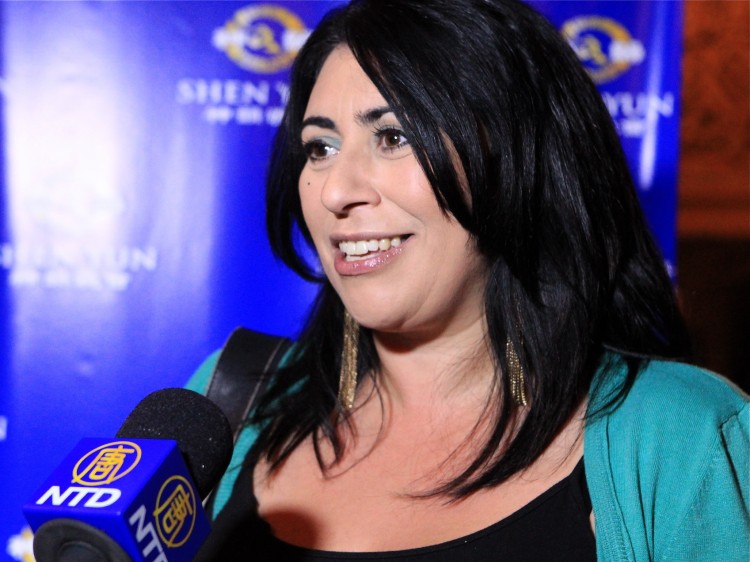 MELBOURNE—"Beautiful and bright" is how Melbournian Vivian Kaye saw Shen Yun Performing Arts New York Company presentation of classical Chinese dance and music at the majestic Regent Theatre.
Saturday afternoon's matinee, April 14, attracted many families who came to enjoy the colour and spectacle as well learn about Chinese culture.
Vivian Kaye, who works in the fashion industry, brought her sister and her two-year-old adopted Chinese niece to experience Shen Yun.
"Beautiful, absolutely amazing, very colourful. When I saw the girls do the Lotus dance, Lotus Leaves, I said to my sister 'I want to go home and dress in pink.' Very beautiful,very bright, very energetic. Wonderful, they do transmit all that energy out, it's been amazing to see."
According to the Shen Yun website, the company is leading a renaissance of traditional Chinese culture through story-based classical Chinese dance and folk dance that aims to capture the essence of the 5,000 years of cultural values.
Many audience members have commented on the positive energy they obtain from Shen Yun that stays with them long after. Shen Yun seeks to display not only beautiful movements, but also the inner meaning of intrinsic thoughts and feelings, a noble state of mind and a tranquility informed by China's great spiritual legacy.
Ms. Kaye was deeply impressed by Shen Yun artistry saying: "The skill … to move that way, they make it look so easy, so beautiful, so flowing. Incredible talent, incredible talent."
Ms. Kaye also spoke about her family's interest in Chinese culture in relation to her adopted niece: "so obviously we are all getting an interest in it and learning things, and to include the Chinese culture into our South American culture. So we are a very multicultural family," she said.
Reporting by NTD Television and Kati Turcu.
Shen Yun Performing Arts, based in New York, tours the world on a mission to revive traditional Chinese culture. Shen Yun Performing Arts New York Company will perform at the Regent Theatre, Melbourne, Australia, through April 15.
For more information, visit ShenYunPerformingArts.org
The Epoch Times is a proud sponsor of Shen Yun Performing Arts