Shen Yun Arrives in Buenos Aires to Start 2013 Tour
December 10, 2012 10:25 pm Last Updated: October 1, 2015 11:40 am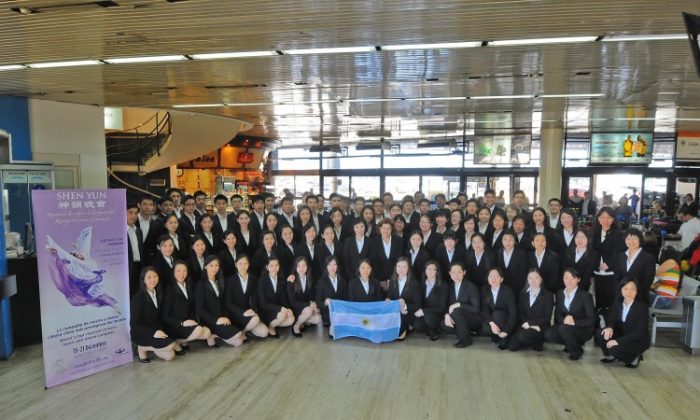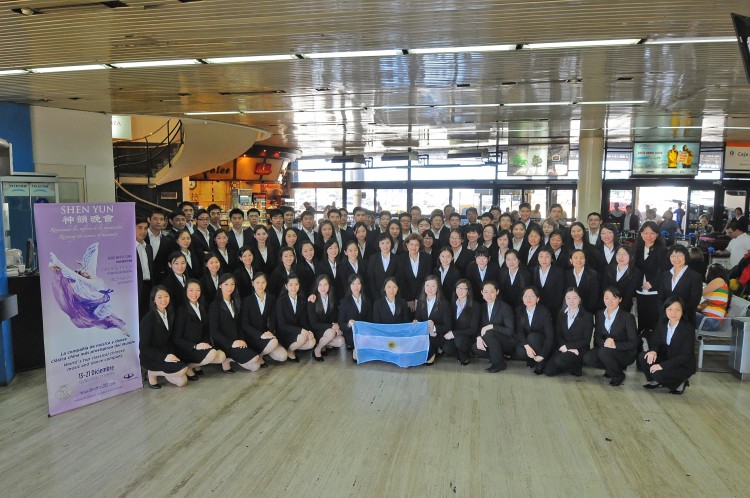 BUENOS AIRES—Artists from the Shen Yun Performing Arts International Company arrived in Buenos Aires on Sunday to start Shen Yun's 2013 world tour with performances in the Argentine capital.
"We are very happy to be here," said Ms. Zhang Tiejun, director of the Shen Yun International Company, as the company landed at the Ezeiza International Airport on Dec. 9.
Welcomed by sunny weather in Buenos Aires, Zhang noted that the Argentine capital is the first stop of this year's world tour.
"That's why it's so important for us to give our best," Zhang said.
Established in 2006, New York-based Shen Yun Performing Arts is reviving 5,000 years of civilization, according to its website.
Shen Yun performances take audience members from legends of the culture's creation to different dynasties and different regions within the Middle Kingdom.
The company presents an entirely new lineup of dances, songs, and musical scores each year.
Shen Yun is the world's leading classical Chinese dance and music company and boasts a large number of world-class artists including international award-winning dancers, renowned vocalists, and an orchestra that plays original scores accompanying the masterfully choreographed dances.
Starting at the shores of the Rio de la Plata in Argentina, Shen Yun will continue its 2013 season with performances around the world including at renowned theaters such as the Lincoln Center in New York and the Kennedy Center in Washington D.C.
In Buenos Aires, the show is presented by the Falun Dafa Association of Argentina and is also sponsored by the Ministry of Culture of the Government of the City of Buenos Aires.
Shen Yun will be putting on performances at Buenos Aire's Teatro Ópera Citi from Dec. 13-21. Buenos Aires is the only South American city included in the tour.
New York-based Shen Yun has three companies that tour the world each year with a mission to revive 5,000 years of traditional Chinese culture.

For more information, visit ShenYunPerformingArts.org.
The Epoch Times publishes in 35 countries and in 19 languages. Subscribe to our e-newsletter.