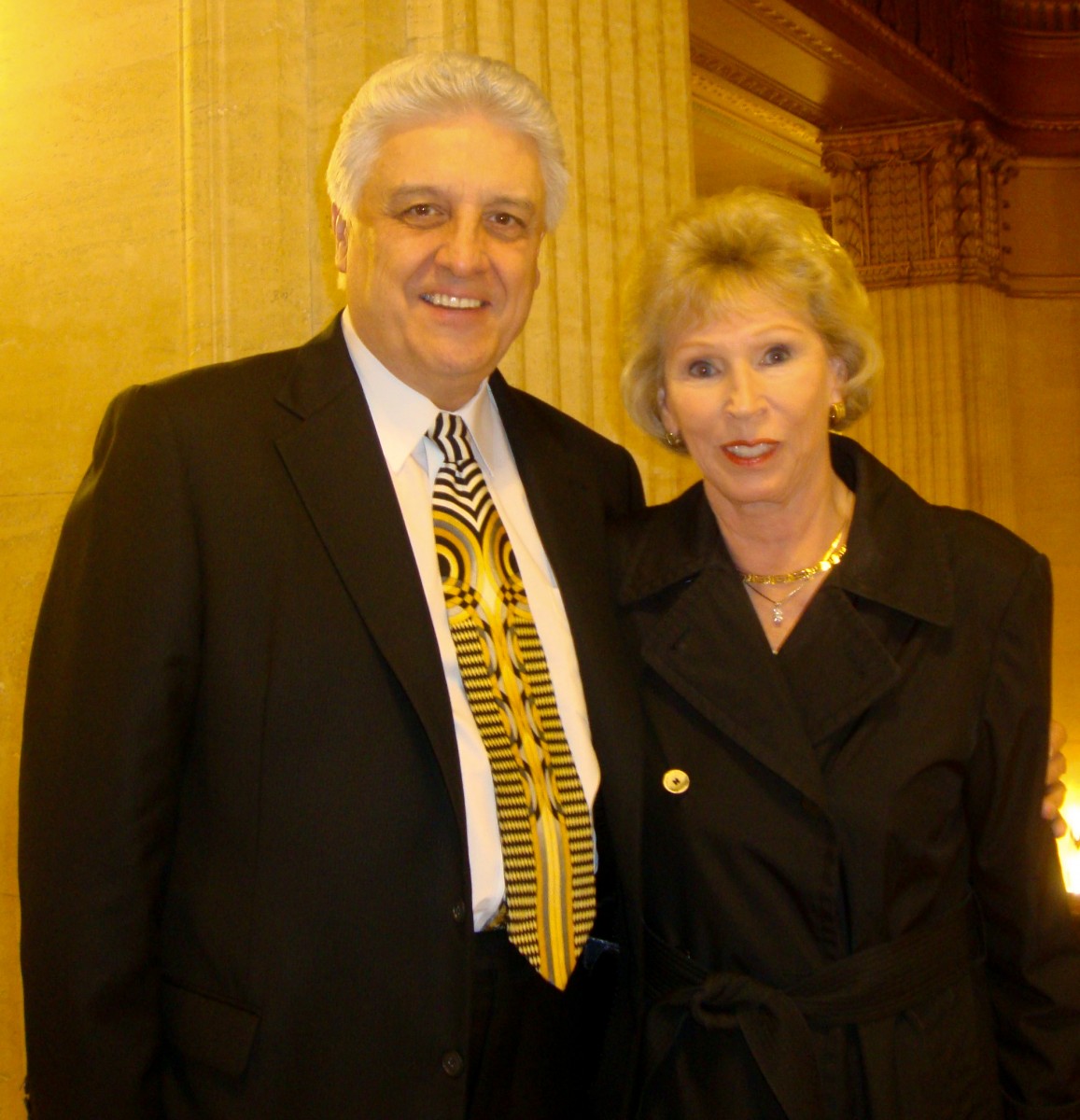 CHICAGO—Mark Ullan is the founder and CEO of Unique Solutions, a manufacturer of packaging equipment. He was able to see Shen Yun Performing Arts Company with his wife, Joyce, at Chicago's Civic Opera House April 21 and found it a unique experience. 
"It was wonderful," Mr. Ullan said, "Every single act that we've seen has its own uniqueness."
New York-based Shen Yun, presents 5,000 years of China's traditional culture through short performances of classical Chinese dance, song and music.
Mr Ullan said he has always had an interest in Chinese culture, "so, it didn't take much to convince me to come and see it."
He said was glad he had made the effort. 
Classical Chinese dance is an ancient art form that was "passed down continuously within the imperial palace and ancient Chinese theater and opera," explains Shen Yun's website. "Through expression of bearing and form, beautiful dance movements bring out the inner meaning of intrinsic thoughts and feelings, reflecting the peculiarities of human nature, the standard for human conduct, moral concepts, mental state, one's value system, and so on."
He noticed the precision of the Shen Yun dancers describing them as "phenomenal," and, with his technological background, he was also very impressed with Shen Yun's animated backdrop.
"I love that they incorporate the digital screen into the live act," he said.
Mrs Ullan was equally impressed. The dancers "were just beautiful" she said particularly in the dance, Sleeves of Silk, which is a much-loved Chinese classical dance form where silk sleeves act as extensions of the arms. 
She also liked "Lotus Leaves" which in its subtle way acknowledges the hard work done by the less recognized parts of the lotus plant in contributing to the beautiful lotus flower. 
"The gracefulness of all of the dancers is just beautiful. They express the feeling of the story they're telling," she said. "It was so magnificent."
Keen on learning more about Chinese culture, Mr Ullan appreciated the Shen Yun emcees who introduce each performance with background and informative details.
"It's nice the way they do the presentations so that they're explaining to us Americans what we're seeing, because we're not versed in it," he said. "They do it so nicely, it really helps."
He was also glad the words of the songs were printed in English and Chinese on the back of the screen.
"So you can truly appreciate what is being sung," he said.
Shen Yun was "absolutely wonderful" he said in summing up his experience.
Shen Yun Performing Arts, based in New York, has three touring companies that perform simultaneously around the world, with a mission to revive traditional Chinese culture. Shen Yun Performing Arts International Company will perform in Chicago through April 22.
For more information visit ShenYunPerformingArts.org