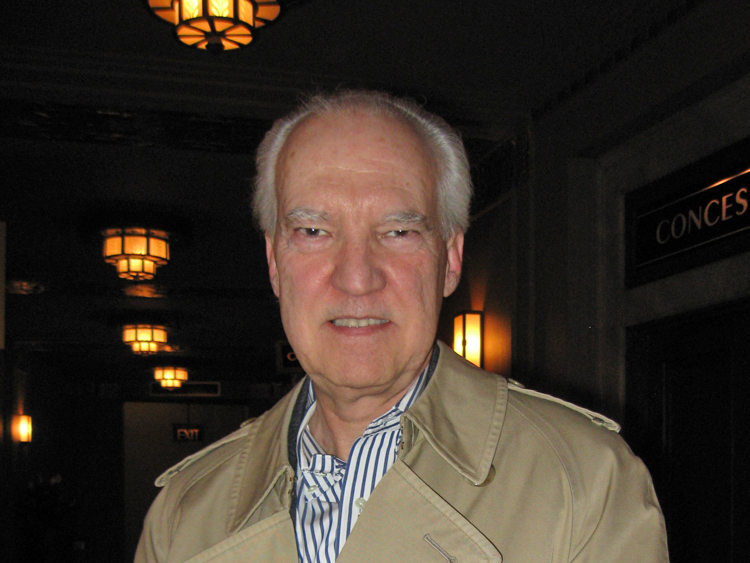 ST. LOUIS—"It was a great cultural event for St. Louis, and I'm glad we could have it here," remarked Larry Absheer, CFO of the Missouri Athletic Club, upon seeing Shen Yun Performing Arts at the historic Peabody Opera House last Sunday, Feb. 19.
"I think it was very stimulating. It was a great opportunity for people in the St. Louis area to learn about Chinese culture and philosophy, and the talent was just remarkable," he said.
Shen Yun offers world-class performances in classical Chinese dance and music, and seeks to revive China's rich 5,000-year-old culture. Based in New York, Shen Yun has three equally large companies touring the world.
According to the Shen Yun website, through artistic performances, the company seeks to revive China's divinely inspired culture that has largely been lost since the Cultural Revolution.
"I think the theme was very insightful and surprising a little bit to learn of some of the philosophies that were presented today," said Mr. Absheer. "It was very interesting and I think very bold."
Mr. Absheer says that upon watching the performance, he gained insight into some aspects of Chinese theology with respect to their view of deities and how they interact with humans. He said he found it stimulating and helpful to compare that to his own theology and personal beliefs.
"Whether or not individuals come away with deeper insights that are being presented, that's an individual thing, but I think most people come and will hear from their friends what a great show it was. But it's much more than that," he noted.
"It's just a remarkable presentation," he concluded.
Reporting by Kerry Huang and Diana Hubert.
New York-based Shen Yun Performing Arts has three touring companies that perform simultaneously around the world. Shen Yun Touring Company will be in Nashville for performances at the Tennessee Performing Arts Center on Feb. 25 and 26.
For more information, visit ShenYunPerformingArts.org.