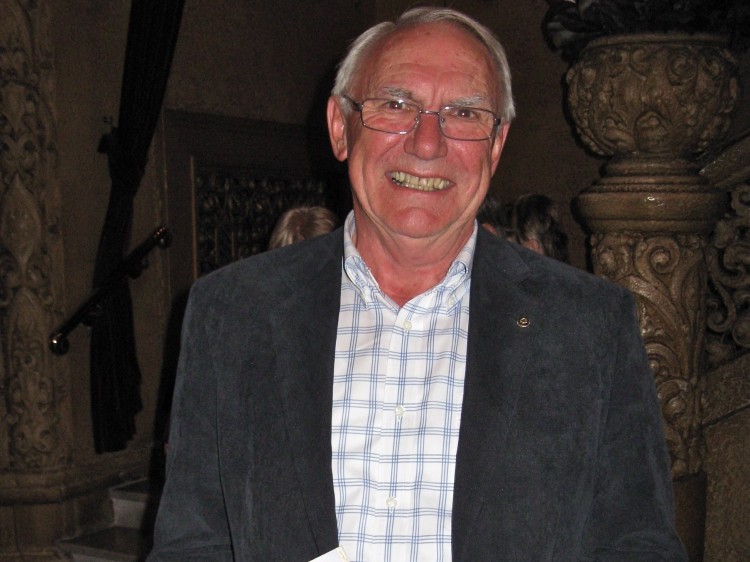 MELBOURNE, Australia—Shen Yun Performing Arts left those who saw the colourful extravaganza at Melbourne's Regent Theatre on April 13, in utter amazement.
Bob Bromley, a board member of the North Balwyn Rotary Club, lauded Friday's performance.
"I thought it was spectacularly extreme. The scenery really intrigued me. The effect they had in the scenery was marvelous," he said.
Shen Yun seeks to revive traditional Chinese culture through the arts. Dance is the focal point, but the performance also features digitally imposed scenery that is colorful and filled with movement.
He added that the "the color coordination of the costumes was just a pleasure to the eye all the way through."
Costuming also plays a big part in the performance, the company's website states. The designers have taken inspiration from clothes and designs spanning Chinese dynasties and its multitude of different ethnic groups.
"I don't know how they put them together so well," Mr. Bromley said.
At the heart of a Shen Yun performance is classical Chinese dance, both one of the most comprehensive and hardest dance systems to master in the world, according to Shen Yun's website.
"The athleticism of all of the artists was just brilliant," Mr. Bromley noted.
And further, each dance piece is accompanied by a unique orchestra that combines Western and Chinese instruments, the company states. There are also several singing pieces with world-renowned Chinese opera singers who use the bel canto technique.
"I really did enjoy the orchestra because we were introduced to some different types of music and instruments and it all came together so very well," he said. Regarding the opera singing, which is sung in Chinese with English subtitles, he said, "I particularly enjoyed was having the words displayed of what the opera singers were actually singing. I found that very helpful and gave a lot more meaning to what was going on."
The performance draws upon ancient legends and stories that were passed down from Chinese history, with many having a moral lesson or tale, according to the website. It adds that it is seeking to bring back the spirituality of the Chinese people that was nearly lost after six decades of communist rule.
Shen Yun shows "the highs and lows in terms of the Chinese people," he said.
"I really feel for the Chinese people here performing … Many of those people can't go back to China, and they've got family there, and I, as an Aussie, feel really sad about that."
Reporting by SOH radio network and Jack Phillips.
Shen Yun Performing Arts, based in New York, tours the world on a mission to revive traditional Chinese culture. Shen Yun Performing Arts New York Company will perform at the Regent Theatre, Melbourne, Australia, through April 15.
For more information, visit ShenYunPerformingArts.org.