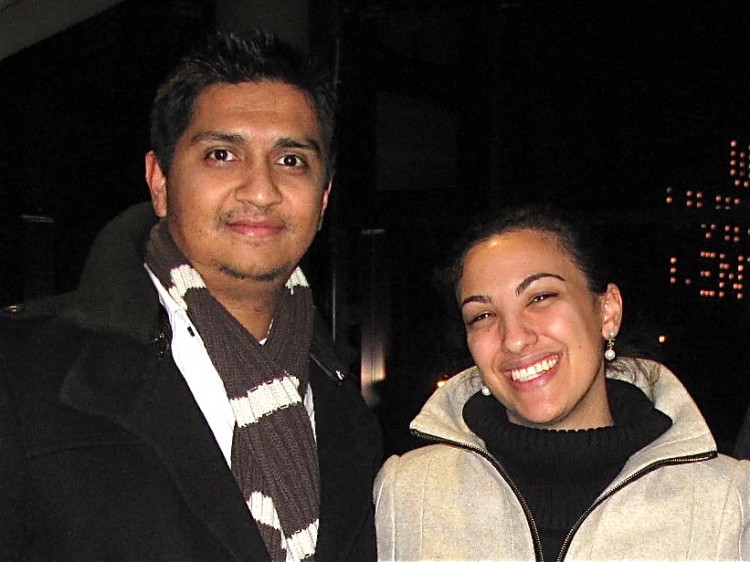 MISSISSAUGA, Canada—Seeing Shen Yun Performing Arts' opening show at Mississauga's Living Arts Centre on Thursday night was an enjoyable learning experience for Rodrigo Arguera.
"I really enjoyed it," said Mr. Arguera, managing director and founder of ARG Financial, a Toronto-based accounting firm.
"It's a great time and it's a good opportunity to learn about the culture of China. Because you see a lot of Chinese people in the [Greater Toronto Area] but you don't know much about their culture. 
"So I think this is a really good opportunity to learn about them. I'd be happy to actually spread the word around about this because the Chinese culture is very rich and you can see that in the show."
Mr. Arguera particularly noted the choreography and the dancing as two things that stood out for him. Shen Yun features classical Chinese dance as well as ethnic and folk dances.
"The dancers are great, very very talented—amazing," he said.
"I haven't seen anything like this before. I was very surprised to learn that a lot of gymnastics and [other systems of movement], they come from the actual Chinese dance. Now I can see where that comes from. They're very, very skilled."
New York-based Shen Yun came into being in 2006 with a mission to revive China's 5,000 years of divinely inspired culture. Shen Yun now has three companies, each with its own live orchestra, that tour the world each season. 
Many of the tales and characters depicted in Shen Yun dances draw inspiration from ancient records and classics based on documented historical events in Chinese history.
Mr. Arguera was impressed by the variety in the performance.
"They give you a little bit of everything," he said. "It's good for children and for adults—any age, which I think is great because it's a family event," he said.
Many who see Shen Yun are impressed by the costumes, which are handmade and vividly colourful. Mr. Arguera was no exception.
"The costumes were my favourite," he said. "The colours were amazing, very colourful, and of course they go really well with the story they're trying to tell."
"I also enjoyed the orchestra a lot," he added. "The singing was amazing as well."
Mr. Arguera said he would definitely recommend Shen Yun to his friends.
"It's a learning experience—learning about the culture. It's great, and just entertaining in general," he said. "If you want to have a good time, definitely come and check out the show."
Reporting by Allen Zhou and Joan Delaney
New York-based Shen Yun Performing Arts has three touring companies that perform simultaneously around the world. Shen Yun's New York Company will be in Mississauga until Dec. 23 before going to Ottawa and Montreal and other dates in Ontario, Quebec, and across Canada. For more information, visit ShenYunPerformingArts.org
The Epoch Times publishes in 35 countries and in 20 languages. Subscribe to our e-newsletter.