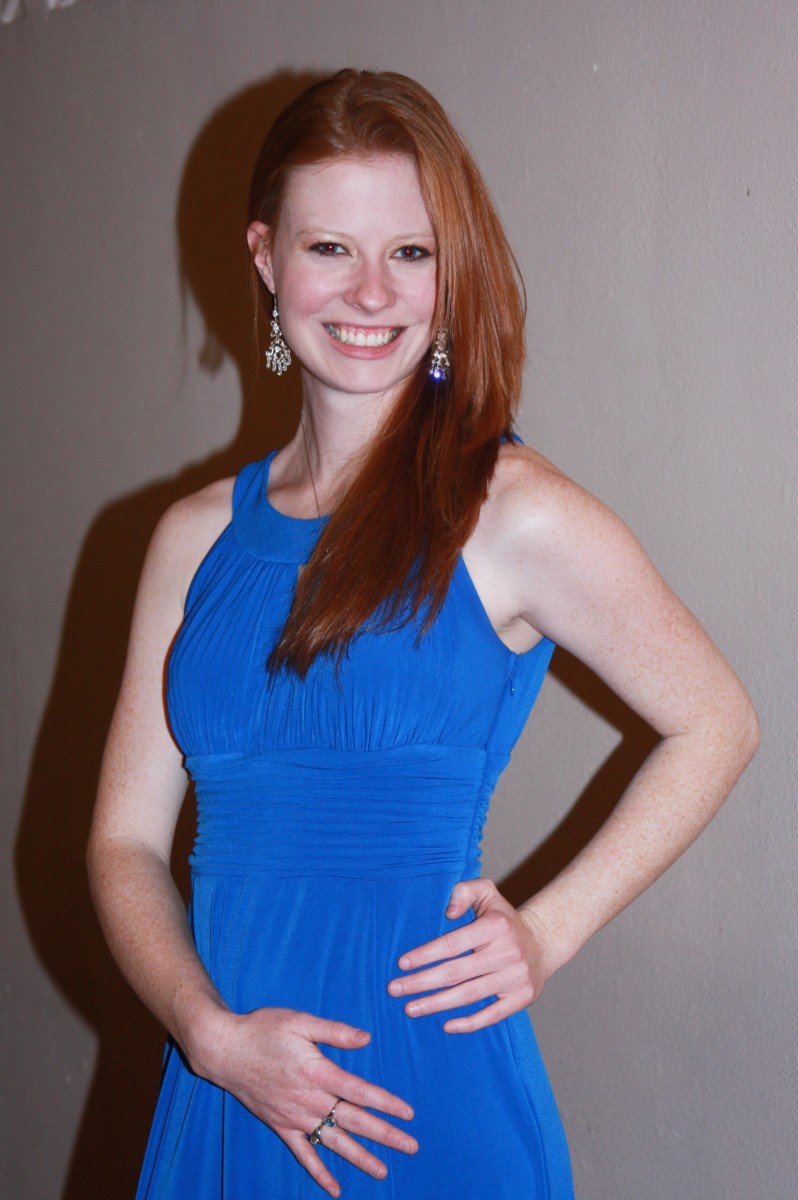 CHICAGO—Chrissy Sara, a freelance television producer, watched Shen Yun Performing Arts at the Civic Opera House on Friday,  April 20, and was impressed with what she saw.
"I greatly enjoyed the show. It's very fluid in motion. I don't feel like anything stops during the performance with the dancers. The soprano singer was marvelous. She blessed my heart and I really took what the song had to say for my time, and it was fantastic … It's a fantastic show. I'm happy it's in Chicago," Ms. Sara said.
The New-York-based Shen Yun is the world's foremost classical Chinese dance and music company. Shen Yun seeks to revive and restore China's 5,000 years of traditional Chinese culture, including the spirit and values of the culture. 
The Lotus Leaves dance was a favorite for Ms. Sara. "The Lotus Leaves, I love them—the colors are fantastic. The ladies just know how to work those fans and I was drawn in. I was visually simulated during the entire dance.Like I said, very fluid with their motions, that was by far my favorite so far," she said, at intermission.
Ms. Sara said she found the piece The Joyful Little Monks both funny and inspiring.
"They were so funny and it was great … what I got from the monks was, even though they have a hard life with scrubbing floors and prayer all the time, they love it and they enjoy it and why not make a dance while you're sweeping the floors, so it was inspiring for sure."
Shen Yun's rich programs are accompanied by an orchestra that uniquely combines both Eastern and Western instruments. Ms. Sara said she found the harmony between the music and dancing "marvelous."
"I'm amazed, every show, that it's a live orchestra because … I'm not thinking about the music because I'm watching the dancing and then realizing everything is marvelous, with the music tying with the dances. They're very talented and they hit key notes when they need to and its a perfect relation with the music and the dancing all in one. It makes it a fantastic show to watch," she said.
Ms. Sara she would talk to her friends about the show. 
"I'm a tough critic so if I say go to the show, they generally go to the show. So it doesn't take much convincing. But I would say that if you need a place to come, to relax, to take your mind off of your day and what's going on around you, you come and you're visually stimulated with colors, seeing the effortless movement in the dancers, from throwing their legs up way high to simply just how they grace the floor.
"It's a relaxing scene and you're not doing any of the work. I would say to them, 'invest some of your time to relax and be just taken to a different world for a few hours.'"
Reporting by Catherine Hennesy and Louise Stevanovic.

Shen Yun Performing Arts, based in New York, has three touring companies that perform simultaneously around the world, with a mission to revive traditional Chinese culture. Shen Yun Performing Arts International Company will perform in Chicago through April 22.
For more information visit ShenYunPerformingArts.org