Police in Sheffield say they meted out £90,000 of fines over the weekend to people breaking local lockdown rules with Halloween parties.
They also were called out to an illegal rave of over 300 people in a disused warehouse—like many other police forces this weekend.
In Wales, police have been fining parents whose children breached lockdown rules during Halloween hi-jinx.
South Yorkshire is currently under the tightest of the local restrictions under the current three-tier approach. Police in Sheffield issued nine £10,000 on-the-spot penalty notices over the weekend, the maximum fine for breaching rules that limit public gatherings.
"We fully appreciate how difficult the last few months have been and this current situation is incredibly frustrating for everyone, said Superintendent Paul McCurry in a Nov.3 statement. "However, organising house parties at a time when the infection rate is rising so rapidly is extremely irresponsible."
All of the parties which were broken up by police had been pre-organised, they said. One party had over 70 people. "At one location, a woman is captured on body worn video, in fancy dress, stating that she should be at home self-isolating," said the police statement.
In the neighbouring town of Barnsley, South Yorkshire police issued twenty £200 notices as they disbanded a gathering in the early hours of Saturday morning.
Meanwhile, in Wales, police say that they have fined the parents of children who breached the local "fire break" lockdown rules during Halloween.
"Among those issued with fines were parents of youths throwing eggs and engaging in other anti-social behaviour in St Mellons, Cardiff," said a statement from South Wales Police.
Other parents were also fined because their children either hosted or attended a party in Port Talbot.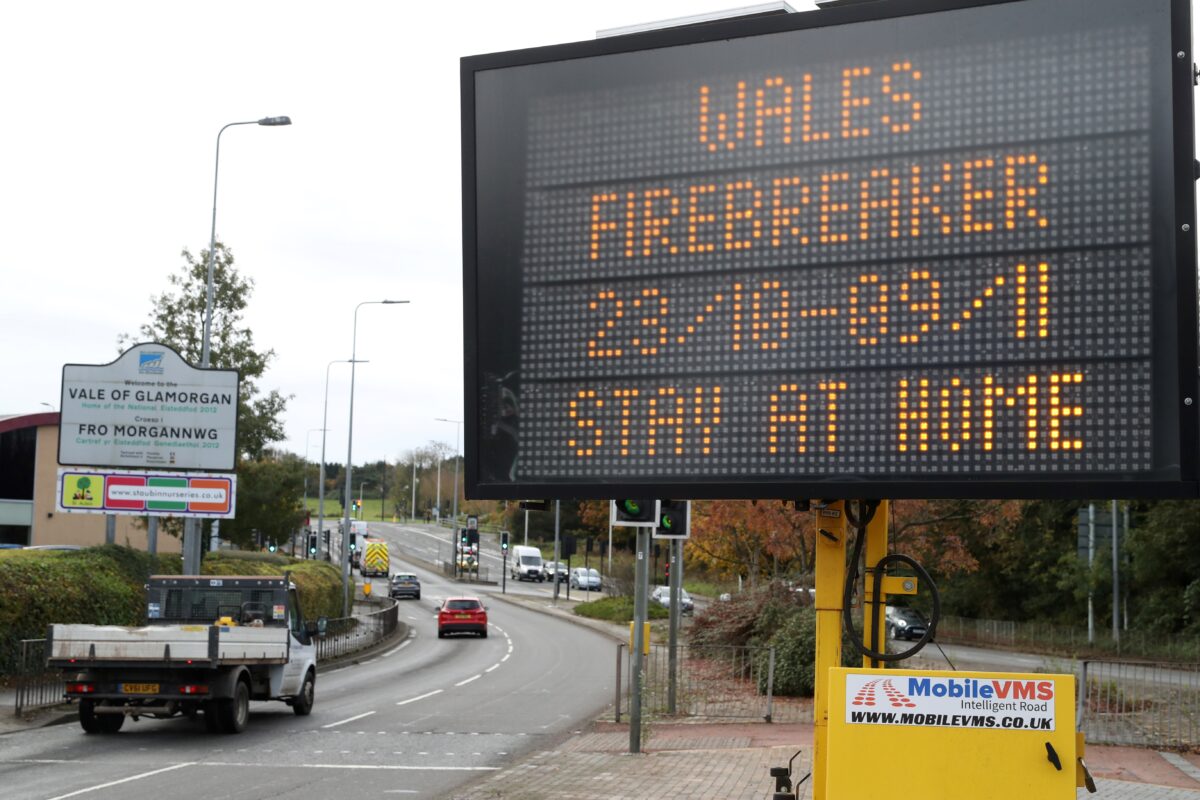 "I think it is telling that among those fined this weekend were a number of parents who clearly weren't ensuring their children were also following the rules," said Commander Chief Superintendent Andy Valentine.
South Wales police said they handed out around 30 fines over the course of the weekend, and had started proceedings against eight landlords for trading during the lockdown, despite the ban on pubs.
Valentine said officers had also responded to "well-intentioned" reports of people breaching the rules, which  "turned out to not be as reported."
"Responding to those calls takes time," he said. While it is frustrating for those who are complying when they perceive others not to be, it remains extremely important to us as a force that we are dealing with each report on its merit and we continue to respond in a measured and proportionate manner."