Shares took the second sharpest nosedive of the year on the ASX when higher than expected inflation data intensified fears that the Reserve Bank of Australia would push up interest rates.
The market exacerbated early losses on Jan. 25 after the December quarter data showed the annual inflation rate increased to 3.5 percent.
This higher figure has made investors worry that the Reserve Bank of Australia (RBA) will raise interest rates in the near future.
The benchmark S&P/ASX200 index closed at 6,961.6 points, dropping 177.9 points, or 2.49 percent.
Meanwhile, the All Ordinaries index went through a higher drop of 2.6 percent or 193.4 points, closing at 7,248.1 points.
Energy shares performed the worst, falling about four percent. In addition, shares in materials, technology and property experienced losses of around three percent or more.
As higher inflation statistics emerged, analysts began to discuss the likelihood of RBA pushing up the interest rates in 2022.
According to HSBC Australia chief economist Paul Bloxham, core inflation hit the target of the RBA. However, he noted that the bank depended not only on that single measure to make decisions.
"We expect the RBA to remain focused on its need for stronger wages growth before it would consider hiking," he said.
The Reserve Bank will conduct its first meeting of 2022 on Feb. 1.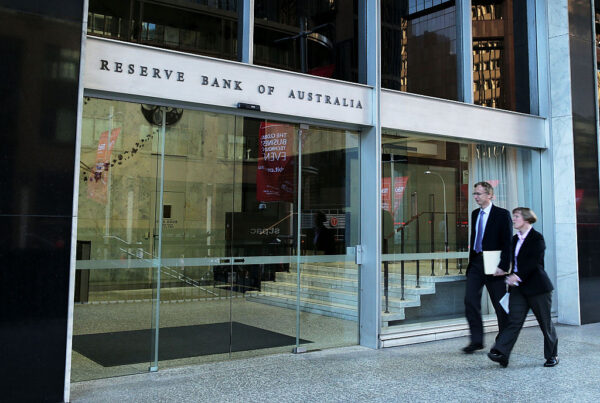 Meanwhile, in share price news, Zip, a financial technology company well-known for its pay by instalments service, is in preliminary negotiations with rival Sezzle to acquire the company which has pushed Sezzle's share price to jump 9.81 percent to $2.35 (US$1.68) while Zip's share fell 2.13 percent to $3.21 (US$2.31).
The mining sector has seen a drop in share prices with Rio Tinto's share price falling 0.82 percent to $107.08 (US$76.67) after the company announced that it has also struck an agreement with its partner in Mongolia to kick off work at a copper mine valued at US$7 billion.
The company expects production to start at the Oyu Tolgoi mine in 2023 after Mongolian government officials modified financial terms.
Fortescue Metals' second-quarter iron ore export was higher compared to the same time last year, achieving record first-half exports, however, the company's share price dipped by nearly five percent to $19.50 (US$13.60), while its competitor BHP was down 1.25 percent to $45.03 (US$32.24).
Mining companies operating in Burkina Faso have also tried to appease investors as the West African nation just went through a military coup, with the democratically elected president detained by rebellious soldiers, and the constitution suspended.
Perenti Global and West African Resources said there was no problem with their staff's safety and business operations.
Perenti dipped 10.65 percent to 75 cents (54 cents), while West African Resources plunged 16.86 percent to $1.06 (76 cents).
The Australian dollar was buying 71.37 US cents, 0.4 US cents lower than Jan. 24's close.
In banking, ANZ was in the worst position among the major banks, dropping 3.6 percent to $26.77 (US$19.17). Meanwhile, the best performer was Commonwealth, going down two percent to $95.45 (US$68.34).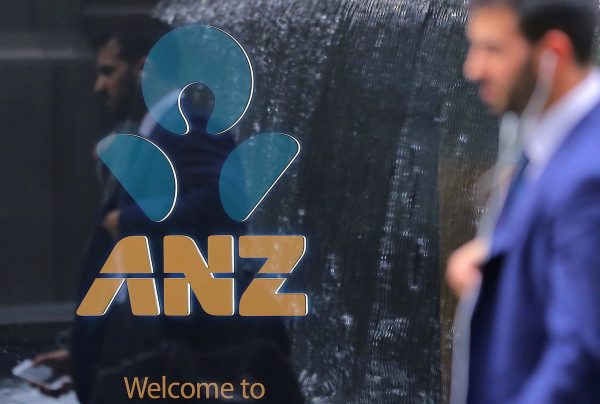 Myer, the department store chain, said COVID-19 was hindering store sales in January, prompting its staff to focus on online sales.
There was a 12 percent up in the total sales of Myer for the five months to Jan. 1, and the company's share rose 6.76 percent to $3.95 (US$2.83).
ON THE ASX
* The benchmark S&P/ASX200 index closed at 6961.6 points on Jan. 25, dropping 177.9 points, or 2.49 percent.
* The All Ordinaries index closed at 7,248.1 points, shedding 193.4 points, or 2.6 percent.
* At 1718 AEDT, the SPI200 futures index closed at 6,895 points, increasing 18 points, or 0.26 percent.
CURRENCY SNAPSHOT
One Australian dollar buys:
* 71.37 US cents, from 71.77 cents on Jan. 24
* 81.27 Japanese yen, from 81.51 yen
* 63.15 Euro cents, from 63.26 cents
* 52.99 British pence, from 52.88 pence
* 106.98 NZ cents, from 106.99 cents.
AAP contributed to this report.