Shanwei Residents Seek International Help to Protect Safety of Wounded
December 22, 2005 12:00 am Last Updated: December 22, 2005 12:00 am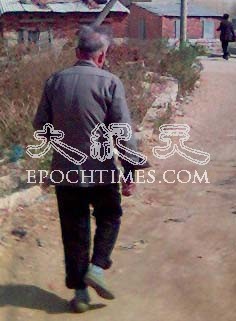 On December 21, 16 days after the Shanwei massacre, residents of Dongzhou Town, Shanwei City have gradually calmed down but are still under tight surveillance by the Chinese authorities. The villagers continue to express their anger by declining free rice and compensation from the government.
On the morning of December 21, relatives of six injured villagers were driven out of the town's hospital and barred from visiting their injured relatives. Furthermore, a case of a protester being tortured in detention was confirmed. Dongzhou villagers seek protection and assistance from the international community.
Family of Injured Villagers Barred from Hospital
Currently, only six villagers injured in the Shanwei massacre hospitalized in Shanwei Hospital. On December 9, after news of the massacre was revealed to the world, the Chinese government allowed only one member from each family to remain in the hospital to care for the wounded. As of December 21, these family members were also forced to return to Dongzhou and were prohibited from having any contact with their injured relatives.
Following is the latest update on the wounded villagers:
Chen Tianjin was shot once in the abdomen.
Tang Dahui was shot twice in the abdomen. One bullet caused damage to his liver, 30 percent of which had to be removed through surgery; the other bullet hit his stomach, breaking a rib next to his stomach.
Liu Muzhong is still in critical condition. A bullet penetrated his pharynx and he has two wounds in his arms. According to a doctor, Liu will have difficulty speaking even if he recovers from this trauma.
Lin Xianglong was shot in the buttocks and suffers from an ischial fracture.
Family members of the wounded villagers are calling upon international society for emergency help to ensure the patients' safety and to prevent the government from doing further harm.
Villagers Refuse "Bloody" Rice and Reprimand Media for Spreading False Propaganda
On December 20, the Shanwei government began distributing rice in Dongzhou and requested residents to claim their rice at a designated location after identifying themselves with signatures and fingerprints. On December 21, a reporter from the local TV station was on site taking footage of people claiming rice. The villagers said, "This will definitely be aired tonight as proof that the government is wholeheartedly working for the people."
Villagers told Epoch Times reporter that the majority of Dongzhou residents refused the rice. Those who did were relatives and friends of local officials. They said, "A bag of rice is worth about 40 to 50 yuan (US$5-6). We are not so short of money to eat blood-tainted rice!"
Residents of Dongzhou Village Call for Release of Detained Villagers
Two weeks after the Shanwei massacre, Honghaiwan Electricity Plant —the cause of this confrontation—resumed construction, laying water supply pipes across the property of Dongzhou village residents. The first day, women of Dongzhou village formed picket lines to obstruct the construction, but were driven away by police.
Officials proposed to compensate residents with 16 yuan ($2) for every square meter of land but this offer was met with resistance from the villagers. They said, "We don't want your money. Release the villagers who are being detained and take all the land you want." The officials not only refused to release the prisoners but also failed to keep their promise of reimbursing the villagers for their losses. The construction resumed and the government gave order to arrest anyone who dared protest.
Brutal Torture in Detention Centers with No Word from Detainees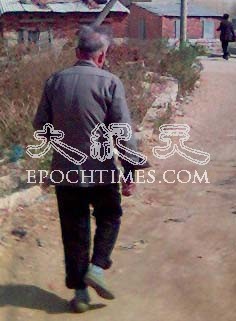 An inside source disclosed that Chen Mianhe, a 50-year-old resident of Dongzhou, was so severely beaten by the Public Security that he vomited blood. He has been stripped of his clothing and thrown in a cell in the detention center. His relatives have nowhere to appeal in China. The local temperature is dropping, and they fear for Chen's health. Chen's relatives are asking for intervention and assistance from the international community.
The family members of the missing villagers received detention notices from the government two weeks ago. However, the 15-day legal detention period has elapsed and these relatives have not received any word from the detainees. The officials refuse to release information regarding the detainees' whereabouts, and have turned down requests by family members to deliver warm clothing or to speak with the detainees on the phone to ensure their safety, etc.
The father of the deceased villager Jiang Guangge has been driven mad since being compelled and bribed by officials to falsely admit that his son died from mishandling explosive devices.
Related articles:
Massacre in China Draws Global Attention
Shanwei: Father Pleads Guilty For Son, Arrested Villagers Tortured
After Massacre Terror Continues in Chinese Village
Shanwei Shootings: Photos from Shanwei
Shanwei Shooting: Photo Gallery
Bloody Suppression of Farmers in Shanwei; 70 People Shot to Death by Police
Chinese Police Shoot Villagers, 33 Dead, Over 20 Missing
Video Link (Chinese)
Video Link (Chinese)
Video Link (Chinese)