Shanghai continues to be challenged with surging COVID-19 infections. Patients are too numerous to be handled, and the infected face shortages of medicine.
Many major hospitals in China have been fully occupied with severe cases, and doctors of community clinics and hospitals are overwhelmed with the number of patients. Staff at the Central Hospital of Jing'an District—one of the central districts of Shanghai—confirmed to The Epoch Times on Jan. 13 that almost all visitors to the general internal medicine department have been patients with COVID-19 infection, and the average waiting time for outpatients has been more than an hour.
The staff said that the hospital is out of Paxlovid, and if there's any, it would require the approval of the director of the department.
Medicines Are Out
A manager of a Shanghai hospital told the Chinese language edition of The Epoch Times that there are 20,000 packs of Pfizer's Paxlovid in all of Shanghai for a population of more than 24 million residents. "You won't get it even if you have the money," he said.
Some have been illegally imported, but doctors wouldn't dare to use it for fear that it could be counterfeit medicine, he indicated.
"Patients without connections won't get to use it at all," he said.
Shanghai health administrators claimed to have allocated approximately 60,000 packs of antiviral agents, including Paxlovid and Azvudine, Shanghai health administrators said at a press conference on Jan. 14. Although nearly 40,000 packs have been used, according to state media Caixin.
Chinese social media users said that all hospitals in Shanghai are out of effective antiviral medicines.
Miao Xiaohui, chief physician and vice president of the Department of Infectious Diseases of Shanghai Changzheng Hospital a prominent infectious disease expert in Shanghai, posted on WeChat, a Chinese social media site, his profound apologies to those who had taken his advice and didn't stock up on medicine.
When the pandemic surged in early December, he called on his followers on social media to calm down facing the asymptomatic Omicron virus, but two weeks later when he was having a hard time finding medicine for his own symptoms he apologized.
"The real cause of all these shortages is really China's sudden shift from zero COVID to total COVID," said Dai Tinglong, a professor at Johns Hopkins University who has been tracking medical supply chains, the Wall Street Journal reported.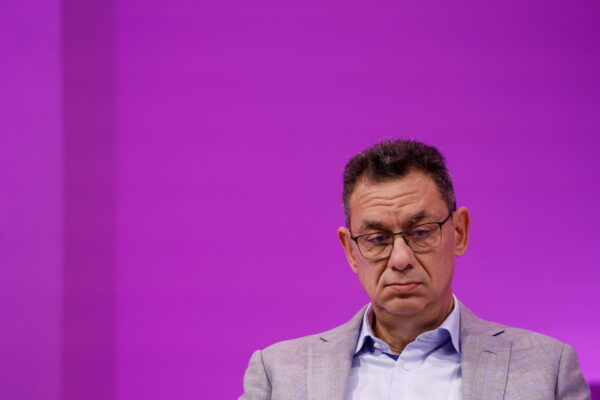 China's National Healthcare Security Administration (NHSA), said that there are more than 600 medications used to treat COVID-19 in the current medical insurance catalog, and those who test positive have "multiple options," the regime's mouthpiece Xinhua reported on Jan. 11 regarding the fact that Pfizer and NHSA failed to reach an agreement to include Paxlovid in China's reimbursement program.
Airfinity, a London-based predictive health analytics firm, estimated COVID-19 infections in China to reach a peak that will last from Jan. 13–27  with 4.8 million cases a day, said Airfinity's latest update on Jan. 19.
Xiao Lusheng and Luo Ya contributed to this report.