Shanghai Citizens Condemn Unjust Trial
September 7, 2008 2:25 am Last Updated: November 22, 2008 5:52 am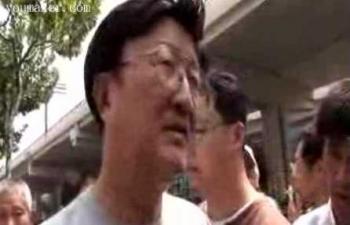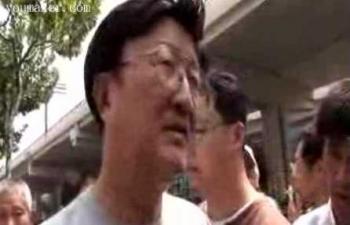 On September 1, authorities in Shanghai tried and sentenced Yang Jia to death. Yang was charged with the crimes of stabbing six police officers to death and wounding several others. During the trial, police officers filled up the entirety of the seats in the courtroom. The public was not able to sit in the courtroom and could only sit in another room and watch the live video.
Yang's case has triggered much attention in China, sparking discussions among Chinese bloggers questioning Yang's decision to stab six police officers over stealing a bicycle. After Yang was convicted, there are still doubts about the real motive as well as whether the entire legal process was just.
Recently, a video on Youmaker.com showed dozens of citizens in Shanghai after watching Yang's hearing in the video room that were very disappointed. They stood up and placed themselves in front of the camera and openly condemned the flawed justice system in China.
According to the people who spoke in front of the camera, Yang was silent and "did not even say a word." Many called foul-play on the whole situation and questioned whether or not "if he was allowed to talk or did not want to talk.
Yang's trial brought up many people's opinions of about the nature of the Chinese Communist Party itself and some compared the trial to that of the trails that took place during the Cultural Revolution between 1966-1976. One person in the video said, "It is all about political power—this is what is been about since (the Communist regime) took over the country."
Overall, audience who watched the live footage were very disappointed and claim the decision was "unjust towards every Chinese person," and that the Chinese legal system "won't actually follow the legal procedures."
Outside the courtroom, many people also were skeptical of the outcome of Yang's trial.
Read the original article in Chinese