The ground-breaking data leak that revealed 1.95 million CCP members were embedded worldwide across governments, companies, and universities has also exposed the presence of Chinese Communist Party-affiliated (CCP) staff members in several Shanghai-based consulates.
The Australian Security Intelligence Organisation (ASIO) has been prompted into action following the revelations.
At least 10 Shanghai-based consulates, including the Australian, American, British, German, Swiss, Indian, Italian, New Zealand, and South African missions had CCP members working in senior positions, according to The Australian.
Some have worked within the diplomatic missions for over a decade.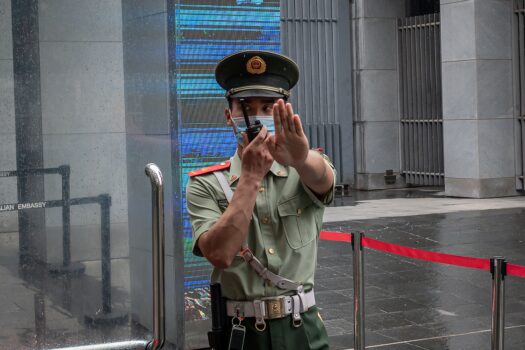 One intelligence source told The Australian that ASIO had begun investigating the matter saying: "There's intelligence-gathering going on."
ASIO would not comment when approached by The Epoch Times.
It has come to light that CCP members were being hired via specialist recruitment agencies in China that service diplomatic missions.
The Department of Foreign Affairs (DFAT) who oversees Australian diplomatic missions, engaged the Beijing Service Bureau in November last year to hire an interpreter and senior adviser (annual salary AU $69,256.28).
Whilst the Australian, British, and American consulates in Shanghai engaged the Shanghai Foreign Agency Service Department for new hires, with many revealed to be CCP members according to the leak.
A DFAT spokesperson told The Epoch Times, "Robust arrangements are in place to ensure sensitive information and systems are fully protected, regardless of the political affiliations of local staff."
"All local staff in China are employed through a designated government employment agency. Our recruitment, security and risk management processes are robust," he continued.
"There is a clear distinction in the roles, responsibilities and work of Australians who are posted and locally engaged staff at our embassies and high commissions," he said.
Former Prime Minister Kevin Rudd, a former Australian diplomat to China, agreed saying safeguards were in place across most embassies.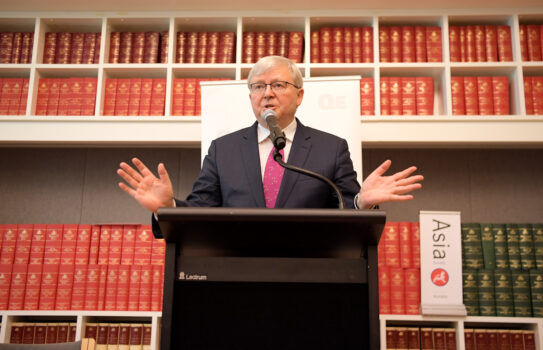 He also told ABC TV that hiring local staff in China with CCP affiliations was common.
On Sunday, details of the massive data leak emerged revealing the information of 1.95 million CCP members including their names, party positions, birthdays, national ID numbers and ethnicity.
It also revealed that 79,000 CCP branches were established worldwide, with some embedded in global corporations.
Many individuals in the database are employed in U.S., European and Australian companies involved in sensitive industries such as defence, pharmaceuticals (particularly the development of COVID-19 vaccines), and financial services.
The data was provided to the Inter-Parliamentary Alliance on China, before being handed to several media outlets and data analytic agencies to decipher and comb through.
The emergence of the leak has come amid heightened concerns of foreign interference, espionage, and intellectual property theft being conducted by CCP-controlled agents and organs, notably the United Front Work Department.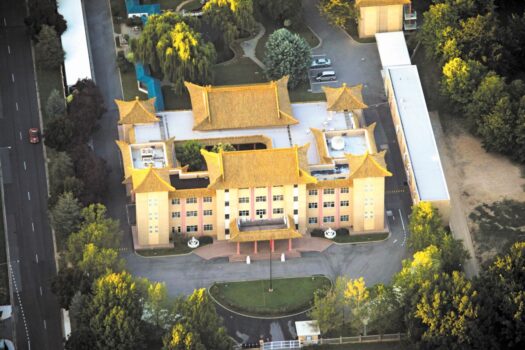 Michael Shoebridge, defence director at the Australian Strategic Policy Institute, said it was challenging to avoid hiring local staff in China who do not have connections with the CCP due to the scale of the one-Party-state.
"It's a high priority environmental risk that governments understand," Shoebridge told The Epoch Times.
"But the rise of the more intrusive, aggressive Chinese state under CCP leader Xi Jinping has made this environmental risk greater and more important to understand and manage …" he said.
He also said membership to the CCP should not be downplayed.
Australia's ANZ Bank, who was revealed to have 23 CCP members in its China branch, said it does not "place restrictions on people's freedom of association" in response to the claims.
"As long as employees' behaviour is consistent with ANZ's policies, we respect this right," according to a spokesperson.
Shoebridge however said this was a "fundamental misunderstanding" of the nature of the Chinese regime.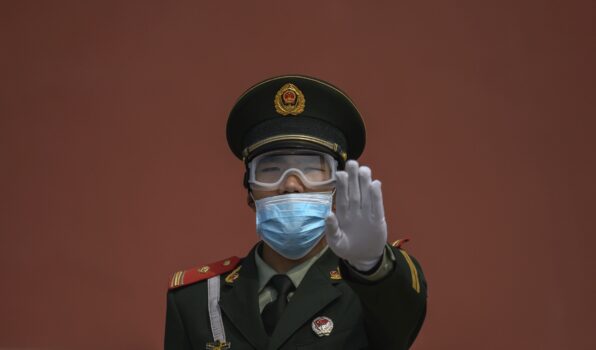 "Membership of the Party is simply not at all like being a member of a political party in a democratic society," he said.
A point echoed by Joseph Siracusa, adjunct professor at Curtin University and an expert in communist regimes, who told The Epoch Times the data was a list of potential "sleepers" or "quislings" who the CCP could approach (or blackmail) to "sell out their government."
Earlier this month, the U.S. State Department announced new visa restrictions on CCP members and their families by reducing B-1 business and B-2 tourist visas to one month from the previous maximum of 10 years.
The significance of CCP membership has been downplayed in recent years, with claims it is merely a tool to open doors in China for business, employment, and networking opportunities.
At the same time, some argue the ideological underpinnings of membership no longer carry the same weight compared to early communist China from the 1950s to 1960s.
Despite these claims, CCP leader Xi Jinping has ramped up "ideological education" in the country. In October he ordered leading Chinese universities to offer courses in the communist political philosophies of its former leaders, like Marxist–Leninist Mao Zedong Thought, Deng Xiaoping Theory and Xi's own political musings.
Tasmanian Senator Eric Abetz said membership to the CCP was not simply a "benign networking channel."
"Members swear an oath of allegiance which states one must 'be loyal to the Party, fight for communism throughout my life and never betray the Party,'" he told The Epoch Times.
"It is disturbing that anyone would join a party responsible for a litany of human rights abuses, including the imprisonment and forced labour of one million Uyghurs, crushing freedom in Hong Kong, and territorial ambitions in the South China Sea," he said.