Sexual Contact Major Cause of AIDS Transmission in China
August 31, 2006 12:00 am Last Updated: August 31, 2006 12:00 am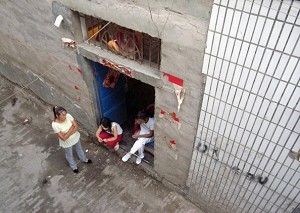 Chinese delegates who participated at the 16th International AIDS Conference recently disclosed to the public that sexual intercourse has become the primary transmission mode for AIDS in China, surpassing drug use. The homosexual population and sex workers are the highest-risk groups.
The Chinese delegates revealed also that nearly half of the 650,000 HIV positive people reported by the Chinese government were infected by sexual contact. The homosexual men in the group saw a 20 percent risk increase for contracting AIDS.
Xu Hua, from the Chinese Association of STD & AIDS Prevention and Control, expressed an essential need to provide basic sex education to the public.
Xu said, "Sexual transmission accounts for 48 percent of AIDS infections. In the past, drug use was the main cause of AIDS infections. Sexual transmission has recently become the main factor. Transmission between homosexuals has increased quickly."
According to Xu, roughly 40 non-governmental organizations (NGOs) are committed to helping with homosexual AIDS prevention. However, it is difficult to reach this population and take preventative steps due to the lack of funds and lack of acceptance and admittance of homosexuality in Chinese society.
Li Yanqiu, from the China Family Planning Association, said the AIDS prevention programs target the top high-risk groups of homosexuals and sex workers.
"We call these people special groups and teach them prevention measures. There are many sex workers nowadays. Many entertainment locations have been built since the reforms. We provide information about AIDS prevention to sex workers at these locations." said Li.
She adds that they give out condoms and providing healthy sex education materials to reduce the rate of HIV infection among these special groups. They founded the "China Youth" network in 2004, which has established 30 local youth organizations across the nation. Through peer education they raise awareness, among youths between the ages of 15 to 24, about the need for sexual protection.
Canadian Chinese Ren Bumei is an expert on China affairs. He believes that the delegates who attended the conference cannot represent the NGOs that contribute to AIDS prevention in China.
Ren said, "The attendees are not from non-government AIDS organizations and not Chinese civil AIDS activists either. Since, the civil activists were unable to attend the conference, we have reasons to doubt that the Chinese delegates, including self-proclaimed NGO AIDS representatives, can truly reflect the actual situation of AIDS in China."
(Compiled from a recording by Radio Free Asia)