A woman who was sexually assaulted and set on fire in India reportedly dragged her assailant into the flames.
The 35-year-old woman, who was not identified, told police that her 42-year-old male assailant attacked her inside her home in February in India, according to the AFP news agency. Her three daughters were out of the house when it took place.
"Then he poured kerosene on her body and set her on fire," police officer Sajal Kanti Biswas told the news agency. The Times of India reported she grabbed him while she was still on fire, leading to his death.
Woman raped and burned kills attacker by dragging him into the flames https://t.co/KJqKa7ViXH pic.twitter.com/sAuSoC1ZiJ

— New York Post (@nypost) March 6, 2019
Police said the woman survived the attack and suffered burns to her hands and face, while the man died from his injuries at a nearby hospital.
The woman was taken to the Malda Medical College and Hospital, where she is still under treatment, the Times of India reported.
India, over the past several years, has been in the midst of a rape epidemic, with more than 100 occurring each day in 2016, AFP noted, citing the most recent official figures.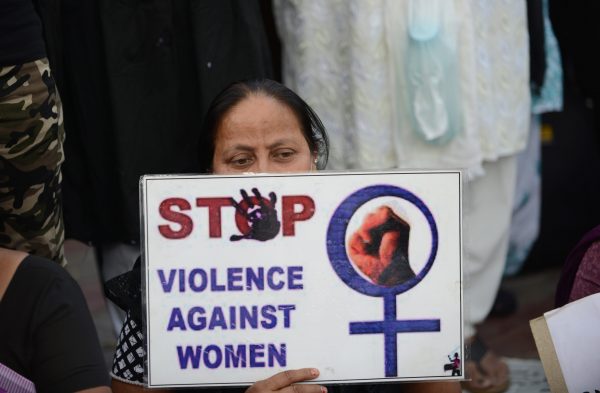 In 2013, an Indian nationalist party handed out tens of thousands of knives and a large quantity of chili powder to women in Mumbai to defend themselves against would-be rapists.
The Shiv Sena party gave out some 21,000 kitchen knives with 3-inch-long blades to women and plan to distribute another 100,000, reported Reuters at the time. A spokesperson said at the time the gesture was "symbolic."
Is Pornography the Issue?
Dr. Rukmini Rao, a campaigner for the increased punishment for rape and the recognition of domestic violence in India, recently claimed that pornography is increasing rape in all forms.
"The rise of porn and the rise of rapes is definitely linked," she told The Independent. "There has been an upsurge in rapes of young women and young girls. I have a lot of young women coming into crisis centres because they feel they are sexually incompatible with their husbands."
She added: "Nine times out of 10, it is because the man is watching too much porn and wanting to recreate it in real life and also drinking too much. Increasingly younger people like teenagers are getting access to porn films. It is illegal to watch porn in India but it happens a lot."
India is the third largest consumer of content on a certain pornographic website behind the United States and the United Kingdom, the Independent reported, citing data.
Lawyer Kamlesh Vaswani told the BBC, in a 2015 article titled "The men waging war against pornography in India," that the problem appears to be rampant.
"I would go to download important Supreme Court judgements, and pornographic adverts would pop up instead. And when I looked around, I saw rows of children surfing porn openly without a care in the world," he said.
He then discussed it with his co-workers, saying, "They were also saying that porn was everywhere around us. Something had to be done about it."
Regarding the infamous 2012 gang rape attack that sparked international outrage, Vaswani said he thinks the assailants likely had to have been watching porn.
"Why are the youth failing India? Because they are drowning in porn," he told the outlet.