Severe Drought Hits China
February 7, 2009 1:13 am Last Updated: February 7, 2009 1:14 am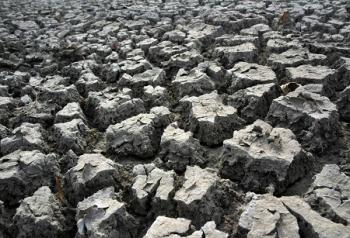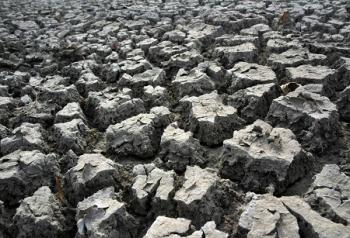 The greatest drought in decades hit many provinces in China, most produce winter wheat. According to current data, 43 percent of the winter wheat is affected by the disaster.
Since the planting of the winter wheat crop last November, compared to the same three month period in the past, the rainfall is only 10 percent to 30 percent of normal. The drought covers large areas in northern China, including the Yellow River and Huai River regions, northwest China, and the Yangtze River and Huai River regions.
Rainfall in some areas is at historic lows. The northern wheat growing areas have suffered from drought from the fall through winter, which has rarely happened before.
According to the Ministry of Agriculture's report, up to February 2, China's main wheat-producing provinces have 9.4 million hectares of wheat impacted by the drought. This is 8.8 million hectares more than last year. Nearly 43 percent of China's current winter wheat production suffers from drought.
Cold Temperatures and Strong Winds
According to an investigation by the agricultural sectors of the affected areas, due to the lack of rainfall accompanied by strong winds, ground water levels are severely impacted. Most of the wheat growing areas in north China currently have 3-10cm of dry surface soil.

Meanwhile, since the beginning of last December, several large temperature drops hit these areas. Especially January 20 to January 25, most regions of China were hit by the cold front, dropping temperatures 8-12 degrees Celsius, and some areas had drops of 17-20 degrees Celsius, which further impacted the drought.
Forecast: Below Normal Rainfall Through Spring
According to the forecast by the Central Meteorological Bureau, February rainfall will be 20 percent to 50 percent below normal in northern China; mostly areas of the Yellow River and Huai River regions, and the southeast part of south side of Yangtze River. The drought could get worse in some areas in the region and continue through spring.
Read original article in Chinese