A horrific crash in Paragould, Arkansas, killed a 1-year-old girl and a mom's unborn son, leaving a family trying to recover.
Haley and Blake Deck of Arkansas were stopped at a red light on Sunday, Sept. 10, when another car hit their vehicle at around 65 mph, local police told The Daily Advertiser. Their daughter, Finley Blake, was badly hurt and was taken to the Le Bonheur Children's Hospital in Memphis, Tennessee. She was later pronounced dead there.
Their unborn son was also killed in the crash. Doctors checked the son's heart after the crash and it registered as normal, but they later found that the child, named Sage, also died.
"She just said goodbye to her little girl, and now she has to do it all over again," Britney Jenay McPherson, a family member, told NBC5. "The emotional trauma that she and Blake are going through … it's unbelievable."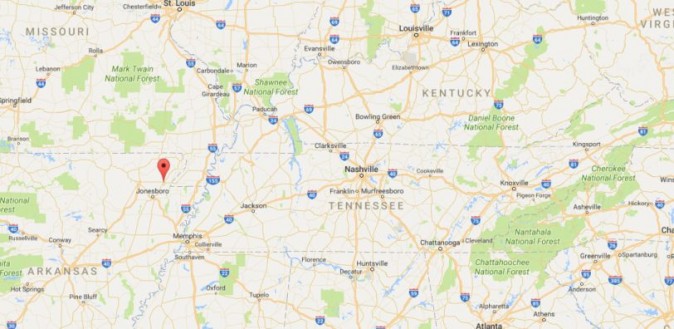 Haley Deck wrote about her losses on Facebook: "Yesterday, we held our baby boy for the first and last time. We were so excited to meet him, and to see Finley be his Big Sister. I will never get to have moments with Sage, like I did with Finley, but I know they are together, and I know that they will continue to teach us as we see them somewhere in every single day."
"For my sweet, sweet Finley, who I will never get over…. For the rest of my entire life, I will long to hold you, and listen to you talk to me in the sweetest voice I have ever heard," she added.
McPherson, who is her sister-in-law, told the paper about the accident.
"The police said there were no swerve marks, and no skid marks. The fact that they never even tried to stop … we're all in shock. It's left the community devastated," she said.
A Paragould Police Department found that the other driver tried to stop but accidentally pressed the gas pedal instead of pressing the brake pedal, as reported by feel-good website Dearly . The driver of the other car, 32-year-old Iftu Glamo of Paragould, was also injured, according to Arkansas Online. She was cited for failure to yield to right-of-way.
Pedal error is a frequent cause of crashes, NPR reported. "In the seven-year period that we studied there were something like 3,700 pedal error accidents," said Richard Schmidt, a psychologist at UCLA—who studied cases in North Carolina.
A GoFundMe page was set up for the family, raising tens of thousands of dollars. "I know this family as being one of the most humble and down to Earth family I know. Please please please keep them lifted in prayer," the page reads.