Severe Air Pollution Plagues Zhujiang Delta Economic Region
January 2, 2008 12:00 am Last Updated: January 2, 2008 12:00 am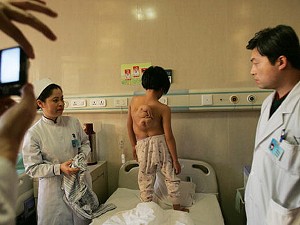 The air pollution is getting severe in China's Zhujiang River Delta economic development region. The number of bad air quality days is breaking records. Meteorologists believe that increasing pollution output, dry weather and a warm winter are the main contributors.
According to Hong Kong's Mingpao news report, the air pollution in Shenzhen has reached its peak this year, hazy days have reached 218 days, 54 more days than 2006. Hazy days in Dongwan also exceeded 180 days and Guangzhou had 139 hazy days in 2007.
As of December 20 Shenzhen had 218 dusty air days, 41 days more than the last highest record which was 177 days in 2004. Guangzhou's observation station announced a yellow warning on December 28, for a total of 130 dusty days, seven days more than 2006.