Ana Ivanovic ended Serena Williams' 25-match winning streak in Sunday, beating the world's number-one ranked woman tennis player in three sets, 4–6, 6–3, 6–3 in Round of 16 play at the Australia Open. Ivanovic, who had never won even a set from Serena, played the best tennis she has in six years, while Williams, hampered by an injury, struggled throughout the match.
Ivanovic was a popular winner—the crowd supported her game underdog struggle, and while they could see that Williams was a bit slow of foot, they could also see that Ivanovic was supercharged with energy, moving and hitting with power and speed.
After the match, Ivanovic told an ESPN reporter, "When I stepped on the court I just wanted to play the best I could I just played really well, and you guys have been amazing [addressing the crowd] and I am so thrilled.
"It's not easy playing such a champion and I had never beaten her before but she is just a human, and I know she has lots of pressure too, and I relay just went there swinging at the ball, and I did that really well."
Ana Ivanaovic first announced that she was in Melbourne Park to play for real when she defeated hometown favorite Sam Stosur in three sets on Friday, but most tennis fans didn't think Ivanovic's streak would last. Her next opponent would be No. 1-ranked Serena Williams, who has never lost a set to the 14th-ranked Serbian.
Ivanovic won the French Open in 2008 and hadn't played her best tennis since—her nerves always seemed to get the best of her. She never beat top-five player in a Grand Slam since that win. Before the 2104 season, Ivanovic got a new coach and new outlook and when she arrived in Melbourne, she had the kind of confidence that earned her the Grand Slam win in 2008
Serena Williams showed up in Melbourne in questionable health. She pulled out of the doubles competition (though the official word was that her sister, Venus, was hurt) and she didn't practice Saturday. Serena had hurt her back between the second and third round and couldn't play at her normal level.
She admitted in the post-match press conference that her back was hurting a little, but was quick to say that her injury wasn't an excuse, and that Ivanovic had earned the win through her powerful play.
An early break of serve fired up Williams briefly, and she immediately broke back at love, but that early set-back showed that while Ivanovic was at her best, Serena simply wasn't.
Serena's serve is normally her strongest weapon. Ivanovic jumnped all over it, hitting lethal returns off of first serves and decimating second serves. Serena hit 13 aces, the fastest hitting 120 mph, but her second serve, at 90 mph, was easy meat for the energized Ivanovic.
After losing the first se 4–6, Ivanovic won the second 6–3. Williams had 31 unforced errors in the match, most off her backhand, and only 22 winners. In each set the ratio got worse. In set three Serena hit eight errors and only three winners.
Williams fought back briefly down 3–1 in the final set, but she couldn't overcome her ailments and had to accept defeat.
Ivanovic advances to the Round of Eight, and if she can maintain her attitude, might go a lot further. There are a lot of excellent players left—Li Na, Maria Sharapova, Victoria Azareenka, to name a few—but if she can keep her confidence, Ivanovic can beat any of them.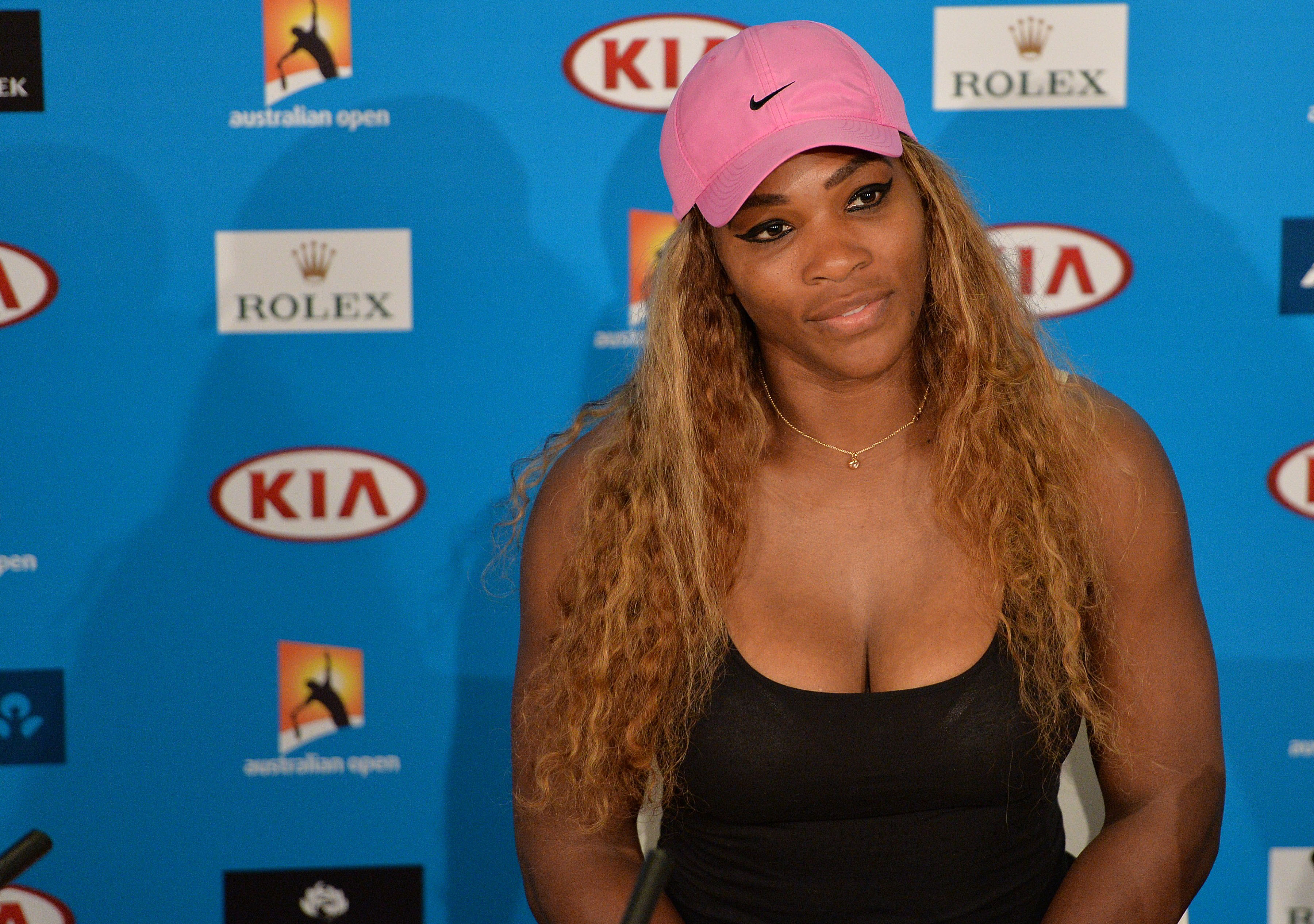 'I Almost Pulled Out'
Serena Williams tried to downplay her injury at the post-match press conference, broadcast on ESPN, emphasizing that while she was hurt, Ivanovic had earned the win by playing her best tennis, while Williams was missing shots that "I haven't missed since the '80s," as she told the assembled reporters.
"I wasn't used to missing those shots and she played some good shots, and I made way, lots of errors.
"Maybe I wasn't the best physically but that had nothing to do with it I think Ana just played a really good match and I think she did what it takes to win. I am not one to make excuses."
Williams was philosophical about her defeat, saying that she welcomed the loss because it showed her where she needed to work when she got back on the practice court.
Serena also said she wasn't surprised by Ivanovic's level of play. "I've been watching her play a lot, I've seen her perform really well she hit a lot of great shots today."
Eventually she had to confess to what everyone knew, that she had a very painful back injury of some sort. "I obviously wasn't hitting the way I normally hit and wasn't moving the way I normally move," she admitted.
"It's okay. I know for a fact I can play so much better than I did today. Knowing that, I am not disappointed or anything; I know I can play ten times better than I did today."
She then admitted that she had nearly pulled out of the match—"I probably should have," she said—but her competitive spirit kept her in it.
Again she emphasized that injury or not, it was Ivanovic's effort which won her the match. "I feel like she played unbelievable today." Williams stated. She went for shots, it's not like I gave her the match.
"I tried to fight the best I could today. I almost didn't play but hey, I did, and at least I feel good that I tried the best that I could on this day."