Conservative MPs who want Boris Johnson to resign as prime minister are facing "intimidation" and "blackmail" from ministers, a senior Tory MP has alleged.
William Wragg, a Conservative MP who has called on Johnson to quit, said a number of his colleagues "have faced pressures and intimidation from members of the government because of their declared or assumed desire for a vote of confidence in the party leadership of the prime minister."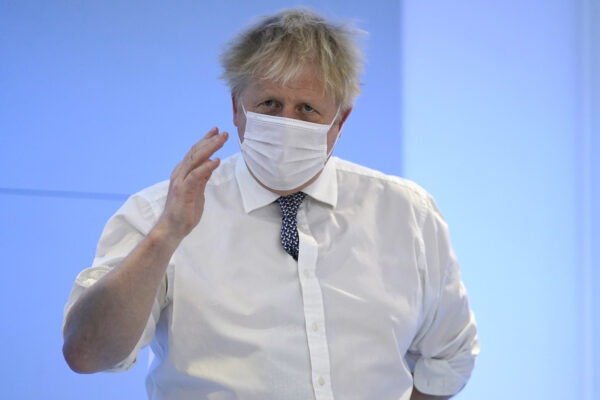 Some MPs have been threatened that investment could be withdrawn from their constituencies, Wragg told the Public Administration and Constitutional Affairs Committee in the House of Commons, which he chairs.
He said he had also received reports that Downing Street staff and ministers have encouraged "the publication of stories in the press seeking to embarrass those who they suspect of lacking confidence in the prime minister."
Wragg said: "The intimidation of a member of Parliament is a serious matter. Moreover, the reports of which I'm aware would seem to constitute blackmail."
He advised MPs to report these matters to himself, the speaker of the House of Commons, and the Metropolitan Police.
But Boris Johnson insisted he had seen no evidence to support the claim.
Talking to broadcasters on a visit to a medical facility in Taunton, the prime minister said, "I've seen no evidence to support any of those allegations."
"What I am focused on is what we're doing to deal with the number one priority of the British people, which is coming through COVID," he said.
Sir Lindsay Hoyle, speaker of the House of Commons, said it would be a "contempt" of Parliament to obstruct MPs in doing their duties.
"While the whipping system is long-established, it is of course a contempt to obstruct members in the discharge of their duty or to attempt to intimidate a member in their parliamentary conduct by threats," he told MPs.
The main opposition Labour Party said the "grave and shocking accusations of bullying, blackmail, and misuse of public money" must be investigated thoroughly.
"The idea that areas of our country will be starved of funding because their MPs don't fall into line to prop up this failing prime minister is disgusting," said deputy Labour leader Angela Rayner.
Liberal Democrat leader Sir Ed Davey accused Boris Johnson of acting like a "mafia boss" and said the police must investigate.
PA Media contributed to this report.