Senator Kamala Harris's success in politics has been in large part powered by well-connected donors including California law firms, the Bay Area wealthy, Hollywood A-listers and donors, like Trump.
Both President Trump and his daughter, Ivanka Trump, donated to Sen. Kamala Harris (D-Calif.) when Harris was campaigning for California attorney general many years ago, The Sacramento Bee reported Monday.
The newspaper reported that the president gave Harris $5,000 in 2011 and another $1,000 in 2013 and Ivanka Trump donated $2,000 in 2014.
Harris was California's attorney general from 2011- 2017. Harris was elected to the U.S. Senate as a Democrat in 2016 and began her first term representing California the following year.
Harris's campaign told the Bee that she donated the $6,000 she received from President Trump to a nonprofit that advocates for the rights of Central Americans, although her campaign made that donation in 2015, four years after President Trump's first donation.
To solicit donations for her presidential campaign, Kamala Harris tweeted on July 31, "Trump has mega-donors, huge corporations, and dark-money PACs willing to cut blank checks to buy him four more years in power. We have you. Help us win this."
When asked how she felt about corporate donations in a 2018 radio interview on the Breakfast Club, she denounced the influence they have on election outcomes. She said after careful consideration, "I have actually made a decision that I am not going to accept corporate PAC donations."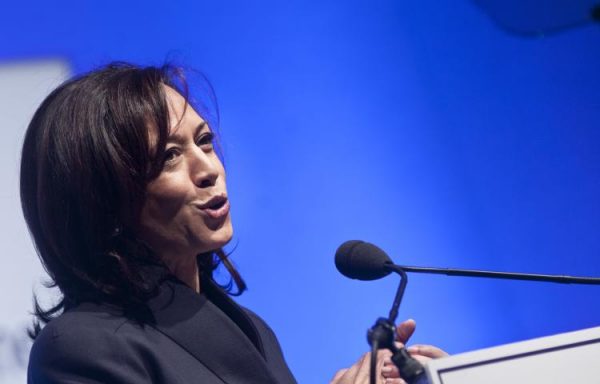 According to the Federal Election Commission, in the 2019-2020 year from January to June, Harris's Campaign, Kamala Harris for the People, raised over 25 million from individual donations. Close to 7 million of that was from donations of $2,000 or more.
Harris's connection to wealthy donors is keeping her ahead of most of her rivals in the 2020 presidential race.
Harris received criticism for a fundraising event in the Hamptons in 2017, but will be hosted by Michael Kempner and his wife in the Hamptons  on Aug. 18 for a 2020 campaign fundraiser. The event is at his home in Water Mill, New York, and tickets start at $2,800, according to an invitation obtained by Politico.
Kempner is a public relations executive and the founder and CEO of PR juggernaut MWWPR.
As reported by Variety Magazine, Hollywood A-listers have also hosted fundraisers for Harris, there were two in 2019, the last one was held in June. The event was held at Sam and Leah Fischer's Hancock Park home, with tickets starting at $1,000 per person. Those who raised $10,000 per person were considered co-hosts.
The Governor of California, Gavin Newsom has endorsed Harris and tweeted "… Proud to endorse @KamalaHarris for President."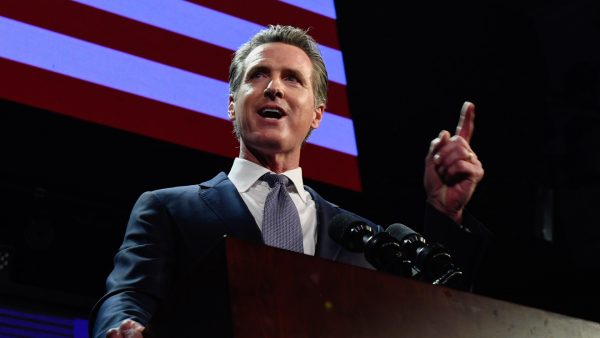 A political spokesman for Newsom, Dan Newman, confirmed Monday that the governor has been reaching out to his past financial supporters to encourage them to back her campaign for president, as reported by CNBC.
Democratic voters have become increasingly critical of how big money influences elections. Elizabeth Warren has advertised on her campaign web page, "Elizabeth Warren doesn't accept contributions from PACs of any kind or federally registered lobbyists."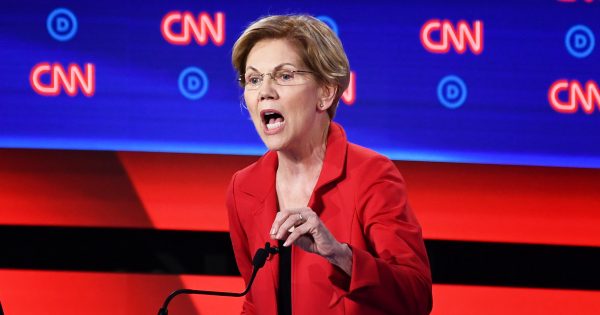 Many of the democratic candidates have sworn off of donations from lobbyists and corporate donor committees (PACs).
Joseph Albanes, a research fellow at the Institute for Free Speech, recently wrote in a Hill opinion piece that "pledging" (as some of the democratic presidential candidates have) to not accept cooperate PAC money is deceptive because the majority of donations are made by individuals. Those individuals can still contribute to the candidates, bypassing PACs.
Albanese also commented that the corporate PAC pledge is mostly symbolic but may fool the public into thinking it really has some impact on donations.