An Associated Press photographer was hurt on Sept. 23 in a shooting outside of Haiti's Senate after a senator pulled out a gun and began shooting.
AP photographer Dieu-Nalio Chery captured several photos of Sen. Ralph Fethiere firing several shots near a vehicle and near a crowd of people.
Chery was hit in the jaw by what is believed to be bullet fragments that were fired by Fethiere. Chery was treated and released from a Port-au-Prince hospital.
"Thankfully, he is expected to be OK. While it does not appear he was targeted, this is a reminder of the danger journalists around the world face every day while doing their jobs, even on a routine assignment," said Lauren Easton, a spokesperson for AP, said in a report.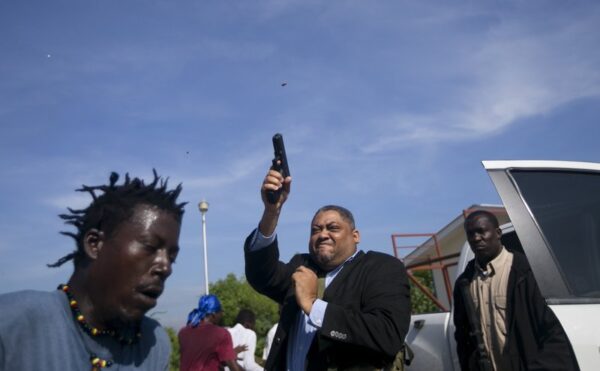 Leon Leblanc, a security guard and driver, was also injured in the incident, reported The Guardian.
In the incident, Leblanc said that he saw Fethiere draw a handgun as he attempted to leave the Senate compound amid a crowd of protesters.
Another Haitian senator, Patrice Dumont, warned the protesters that Fethiere would shoot if they didn't leave, Leblanc alleged.
Later, Fethiere justified his actions but did not admit that he pulled the trigger.
"I was attacked by groups of violent militants. They tried to get me out of my vehicle. And so I defended myself. Self-defence is a sacred right. Armed individuals threatened me. It was proportional. Equal force, equal response," he said.
The senator said he didn't know the AP photographer was present. The Guardian reported that Chery was wearing a helmet, flak jacket, and had the word "press" on the front.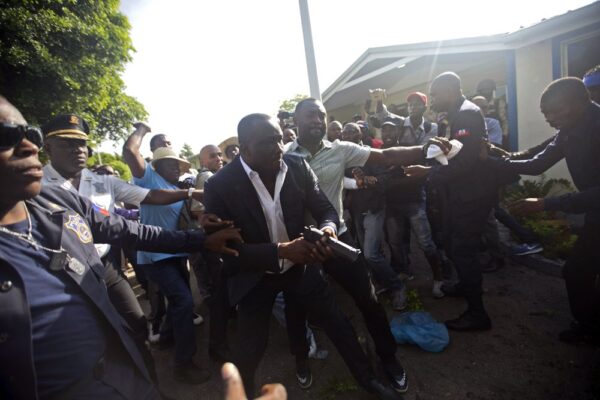 Chery, a native of Haiti, wrote on his Facebook account that doctors would remove the bullet "soon" and thanked people for their support. "Doctors say that am not at big risk," he said.
"Thanks everyone who support me in this moment … I can't speak so much, need some rest," he said.
The senate chaos follows a dispute between Haiti and a U.S. energy-trading firm has caused power blackouts and fuel shortages in the nation of 11 million people, feeding anger at President Jovenel Moise's government, Reuters reported.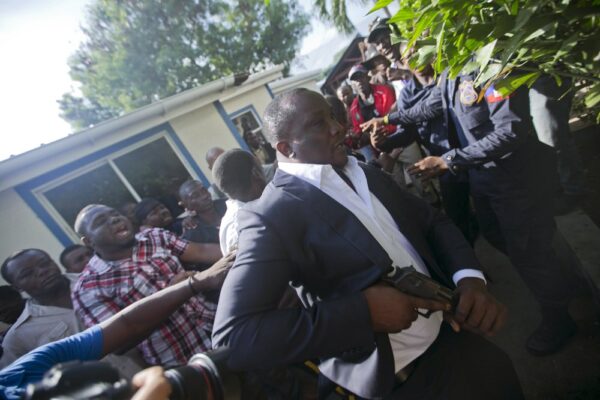 As the Western Hemisphere's poorest nation, Haiti long relied on fuel shipments from nearby OPEC member Venezuela, which offered cheap financing to several Caribbean nations to buy its gasoline, diesel and other products through a program called Petrocaribe. But the scheme fell apart last year due to economic turmoil in Venezuela, forcing Haiti to return to international markets and causing prices to rise.
Reuters contributed to this report.