Two Senate committees delayed confirmation votes for President Joe Biden's pick to lead the White House budget office, signaling that party leaders believe there isn't enough support for the nominee.
The Senate Homeland Security and Governmental Affairs Committee and the Senate Budget Committee were scheduled to vote on Feb. 24 on Neera Tanden's nomination to direct the White House Office of Management and Budget. But both committees postponed the hearings that would have included the votes, leaving Tanden's nomination in limbo.
Committee votes are required to advance a nominee to the Senate floor to face approval from all 100 senators.
Some Republicans have said they won't back Tanden, noting her numerous incendiary statements that had insulted conservatives, including sitting lawmakers. She has called Sen. Tom Cotton (R-Ark.) a "fraud" and alleged that Sen. Mitch McConnell (R-Ky.) was beholden to Russia. In addition, she wrote in an essay that opposition to abortion became "successful as a political cudgel, helping isolate extreme anti-choice advocates from the mainstream."
"That one seems to have crossed a different line for me," Sen. James Lankford (R-Okla.) told Tanden during her recent confirmation hearing.
Tanden apologized for her past statements and defended deleting hundreds of tweets.
"I think the last several years have been very polarizing, and I apologize for my language that has contributed to that," she added.
Presidential nominations require a simple majority, and Democrats hold a slight majority in the 50-50 upper chamber because Vice President Kamala Harris can cast tiebreaking votes. But Sen. Joe Manchin (D-W.Va.) announced last week that he opposed Tanden, meaning Democrats would need to convince at least one Republican to cross the aisle.
Several of the most likely candidates, including Sens. Mitt Romney (R-Utah) and Susan Collins (R-Maine), have said they won't.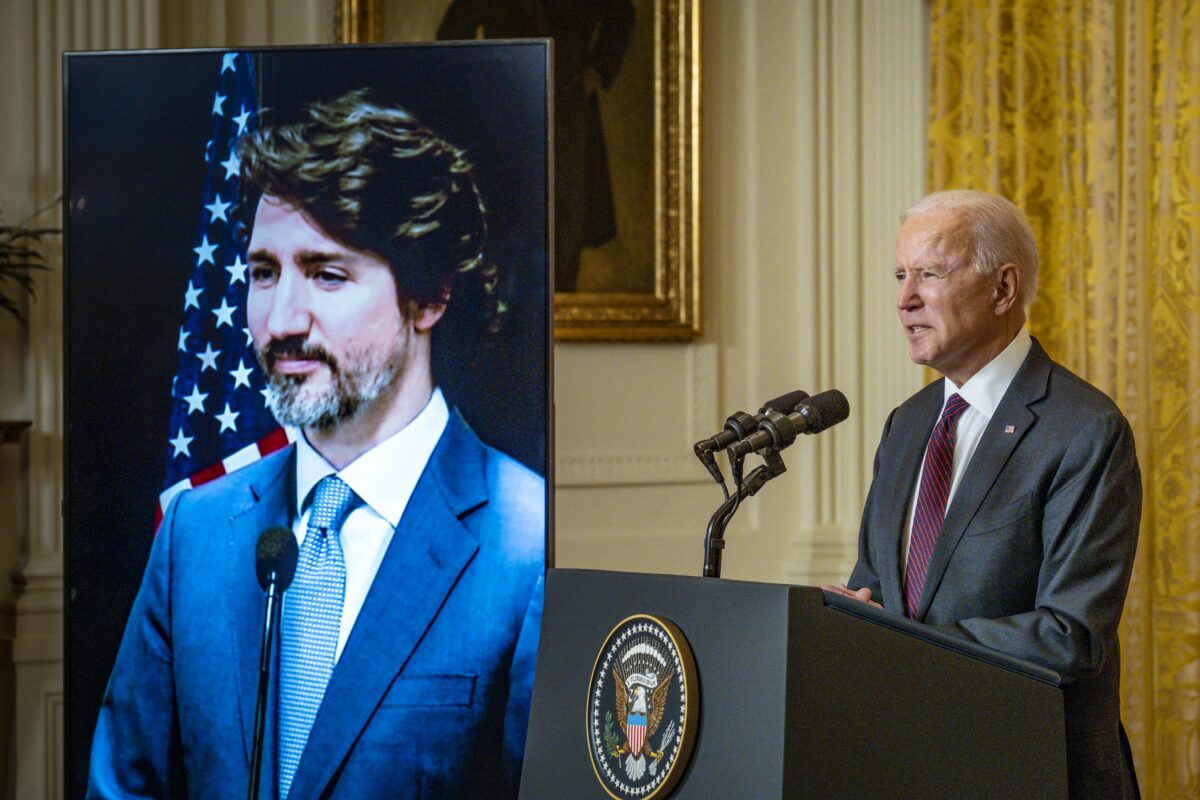 Tanden's move to "delete more than a thousand tweets in the days before her nomination was announced raises concerns about her commitment to transparency," Collins said on Feb. 22.
McConnell told reporters on Capitol Hill on Feb. 24 that he hoped every Republican would oppose Tanden, although some have yet to make up their minds, including Sen. Chuck Grassley (R-Iowa.).
Senate Majority Leader Chuck Schumer (D-N.Y.) said over the weekend that he was trying to drum up votes, and the Biden administration has refused to pull the nomination.
"Neera Tanden is a leading policy expert who brings critical qualifications to the table during this time of unprecedented crisis," White House press secretary Jen Psaki said after the committees announced the delays.
"She also has important perspective and values, understanding firsthand the powerful difference policy can make in the lives of those going through hard times. She has a broad spectrum of support, ranging from the U.S. Chamber of Commerce to labor unions, and has a strong record of working with both parties that we expect to grow in President Biden's cabinet as the first South Asian woman to lead OMB."