Top Senate Republicans on April 1 called for Democrats to hold a public hearing on the border crisis and question Homeland Security Secretary Alejandro Mayorkas.
"While we may not agree on the causes of or the solutions to this crisis, we believe it is vitally important for the Senate Judiciary Committee to exercise its oversight authority and seek testimony from Secretary Mayorkas and relevant officials at U.S. Customs and Border Protection (CBP), U.S. Immigration and Customs Enforcement (ICE), and the Department of Health and Human Services regarding the situation at the border and the Biden Administration's response to it," Sens. Chuck Grassley (R-Iowa) and John Cornyn (R-Texas) wrote in a letter.
"Our recent visit to the Rio Grande Valley Sector of the southern border only served to reaffirm our view that the situation has gotten exponentially worse in the last three months, becoming a crisis, and that the Judiciary Committee should hold hearings on this topic."
Grassley, the ranking member of the Senate Judiciary Committee, and Cornyn, the top Republican on the Senate Immigration Subcommittee, wrote to Judiciary Chairman Dick Durbin (D-Ill.) and Immigration Chairman Alex Padilla (D-Calif.).
Spokespersons for Durbin and Padilla didn't immediately respond to requests for comment.
Grassley and Cornyn, when they chaired the committee and subcommittee, held at least 15 hearings related to oversight of DHS during the Trump administration.
The United States is facing a surge in illegal border crossings in recent weeks. More than 100,000 apprehensions of illegal crossers were made in February, President Joe Biden's first month in office, and another 26,000 people evaded capture, according to internal data reviewed by The Epoch Times.
Border Patrol agents detained more than 150,000 immigrants in March, former Customs and Border Protection Commissioner Mark Morgan said on March 30, citing internal data he was provided by sources.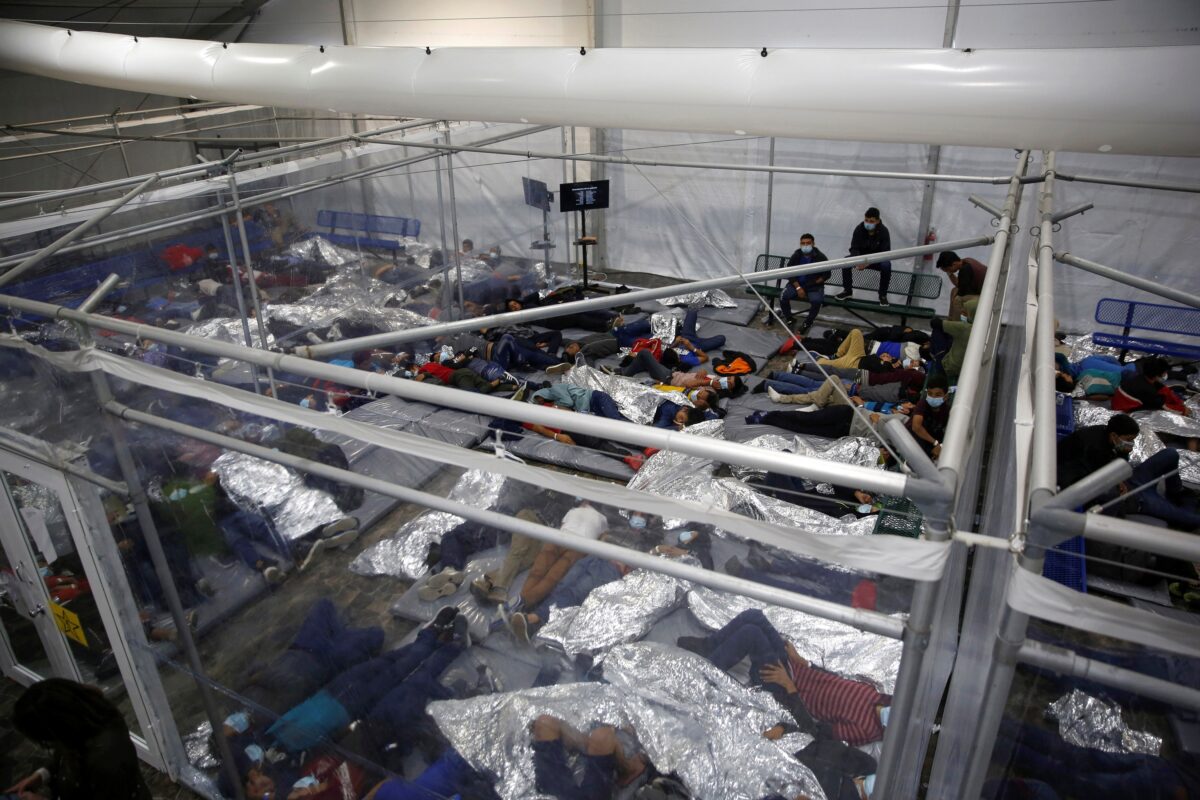 Morgan said the border "is wide open" and "not secure."
"Drugs are pouring in, and criminal aliens are pouring in right now," he told reporters by the Rio Grande in Texas on March 30.
While the Biden administration has said the border isn't open, Biden reversed or altered a number of key Trump era provisions, which contributed to the surge, experts have told The Epoch Times.
Speaking to reporters on Air Force One on March 31, White House deputy press secretary Karine Jean-Pierre said the administration is "seeing progress" on the situation, "but it's going to take time."
"But let me be clear: We are putting out the message, 'The border is not open. People should not make the dangerous journey. And we will continue to expel individuals and families,'" she said.
More families who cross the border are being released into the United States than are being expelled, a senior Border Patrol official told reporters last week.
The majority of single adults are being expelled under Title 42, which gives authorities the power to expel immigrants because of concern they may be infected with the CCP virus.
Practically all unaccompanied minors are being allowed to remain in the United States. As of March 30, Border Patrol and Department of Health facilities were holding more than 18,000 minors, or children who cross the border without an adult.
Border agents have "been overwhelmed," Rep. Henry Cuellar (D-Texas) told The Epoch Times this week.
"All our good intentions are being overwhelmed by the pure numbers of people coming in," he said.
Charlotte Cuthbertson contributed to this report.