The GOP-controlled Senate passed a resolution on Thursday reaffirming their commitment to a peaceful transfer of power if Joe Biden wins the presidential election in November, coming after President Donald Trump made comments that suggest a Supreme Court battle may ensue over the results of the election.
The resolution, offered by Sen. Joe Manchin (D-W.Va.), passed by unanimous consent.
"It's a shame that we have to come and reaffirm our commitment to our country, our Constitution, and who we are as a people," Manchin said in part.
The resolution reaffirms "its commitment to the orderly and peaceful transfer of power called for in the Constitution of the United States."
President Trump told reporters at the White House on Wednesday that he will have to "see what happens" when he was asked if he would commit to ensuring a peaceful transition of power if he loses. Trump also said that mail-in voting could lead to rigging and delays.
"Get rid of the ballots and you'll have a very peaceful—there won't be a transfer, frankly. There will be a continuation," Trump told reporters. "The ballots are out of control. You know it, and you know who knows it better than anyone else? The Democrats know it better than anyone else."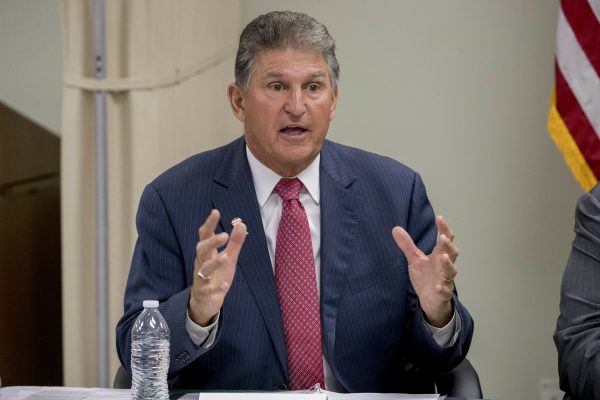 But he told Fox News on Thursday that he will respect the election results if the Supreme Court weighed in.
When asked by Fox News' Brian Kilmeade about if the Supreme Court rules that Biden is the winner after a contested election, Trump replied: "I would agree with [that], but I think we have a long way before we get there. These ballots are a horror show. They found six ballots in an office yesterday in a garbage can."
A number of top GOP senators on Thursday said the presidential transition will be orderly and consistent with U.S. historical precedents.
"The winner of the November 3rd election will be inaugurated on January 20th. There will be an orderly transition just as there has been every four years since 1792," McConnell said in a statement on Thursday.
And Senate Judiciary Chairman Lindsey Graham (R-S.C.) told Fox News Thursday that Republicans will hold a "peaceful" transfer of power, adding that if the results of the election are in doubt, the Supreme Court "will decide and if the Republicans lose, we will accept that result. But we need a full court."