After interviewing more than 200 witnesses and reviewing 300,000 pages of documents, the Senate Intelligence Committee has found no evidence of collusion between the Trump campaign and Russia, according to both Democratic and Republican sources on the committee.
The committee's investigation started more than two years ago and is still running, but its chairman, Richard Burr (R-N.C.) told CBS in an interview published Feb. 7 that investigators have found no evidence to support the allegations of a conspiracy between the campaign and Russia. Anonymous Democratic sources on the committee did not dispute Burr's statements, according to an NBC report published Feb. 12.
"If we write a report based upon the facts that we have, then we don't have anything that would suggest there was collusion by the Trump campaign and Russia," Burr told CBS.
"We were never going to find a contract signed in blood saying, 'Hey Vlad, we're going to collude,' " one anonymous Democratic aide told NBC.
President Donald Trump highlighted both Burr's comments and the Feb. 12 report showing that Democrats do not dispute Burr.
Senator Richard Burr, The Chairman of the Senate Intelligence Committee, just announced that after almost two years, more than two hundred interviews, and thousands of documents, they have found NO COLLUSION BETWEEN TRUMP AND RUSSIA! Is anybody really surprised by this?

— Donald J. Trump (@realDonaldTrump) February 10, 2019
Thank you to @MSNBC! pic.twitter.com/VdRnirACAz

— Donald J. Trump (@realDonaldTrump) February 12, 2019
The president has vehemently denied allegations that he or his campaign colluded with Russia to influence the 2016 election. Trump instead suggests that Hillary Clinton colluded with Russia. The president has pointed to evidence that the Clinton campaign secretly paid for a dossier of the opposition research on him compiled by a foreign former spy using sources with ties to the Kremlin. The FBI used the dossier, without due verification, to spy on a former Trump-campaign associate.
The findings by the Senate mirror those released last year by the House Intelligence Committee, which concluded that there is no evidence of collusion between the Trump campaign and Russia.
Special counsel Robert Mueller has been investigating allegations of collusion concurrently with the congressional investigations. Mueller has not charged anyone for colluding with Russia, despite multiple unrelated indictments. On Feb. 12, Trump's former attorney John Dowd, who worked on the president's legal team from June 2017 to March 2018, said that Mueller's probe is a "terrible waste of time."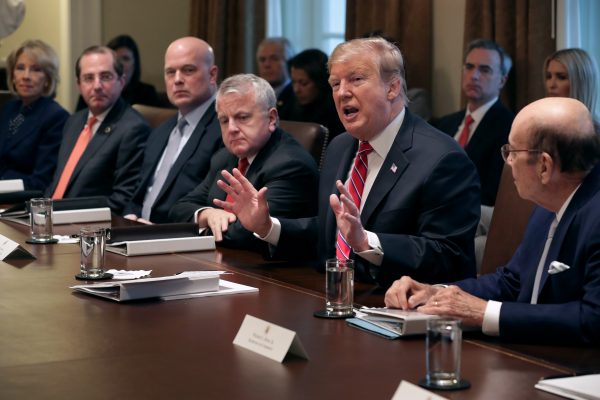 "I will be shocked if anything regarding the president is made public, other than, 'We're done,' " Dowd told Fox News.
"I know exactly what he has. I know exactly what every witness said, what every document said. I know exactly what he asked. And I know what the conclusion or the result is," Dowd continued. "It's been a terrible waste of time. … This is one of the greatest frauds this country's ever seen."
"I'd have gone to [Jeff] Sessions and [Rod] Rosenstein and said, 'Look. This is nonsense. We are being used by a cabal in the FBI to get even,' " Dowd added.
Both Mueller and the Senate Intelligence Committee are expected to conclude their investigations soon. Burr said there were "no new questions" left to answer. Acting Attorney General Matt Whitaker, who is overseeing Mueller's probe, said the investigation is "close to being completed." It is unclear how much, if any, of the reports on the two investigations, will be made public.