Both Democratic and Republican senators on the Intelligence Committee have issued demands to see purportedly classified documents that were in the possession of President Joe Biden and former President Donald Trump.
Intelligence Chairman Mark Warner (D-Va.) said that senators may have to take dramatic action to obtain the documents. "All things will be on the table" now, he said, although he did not elaborate on what senators may do.
"We don't want to get into a question of threats at this point. But we want to say this though: We have a job to do, it is our job to make sure that the security of our country is protected and that the intelligence that our country depends upon is not compromised," Warner told reporters Wednesday. "The notion that we have to wait until a special prosecutor blesses the intelligence committee's oversight will not stand."
Earlier this month, the Democrat senator expressed alarm after Biden's lawyers confirmed he had classified documents from when he was a senator or vice president in his possession. Warner was also frustrated last year when his committee wasn't granted access to review documents that were taken from Trump's Mar-a-Lago in August.
"Every member of the committee, regardless of Democrat or Republican, [was] unanimous in that this position that we are left in … until somehow a special counsel designates that it's OK for us to get briefed, is not going to stand," Warner told ABC News. "And all things will be on the table to make sure that doesn't happen."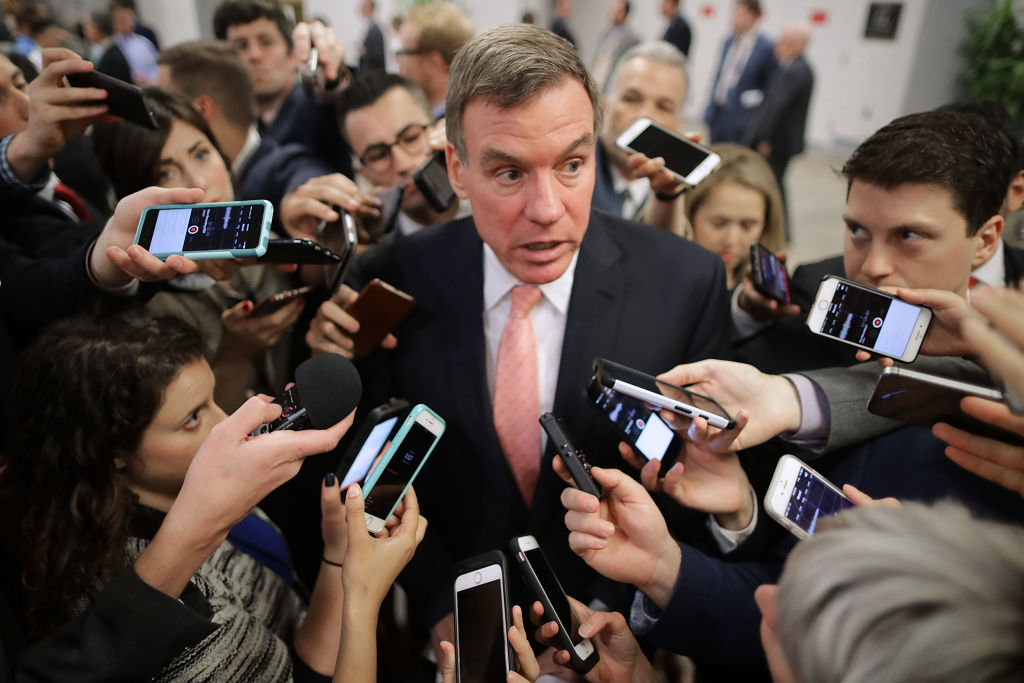 Members of the committee held a two-hour meeting with Biden's Director of National Intelligence Avril Haines on Wednesday, they told reporters. Several of the members told the outlet that they might block Biden's nominees and grind business to a halt in the upper chamber.
Sen. Tom Cotton (R-Ark.) also told reporters that "there will be pain as a consequence" of the Biden administration's stonewalling, adding he will "take every step I can" to block nominees or withhold funding for federal programs.
The Epoch Times has contacted the Office of the Director of National Intelligence for comment.
"The administration is stonewalling Congress on the classified documents present at President Trump's residence and President Biden's residence and office, which is totally unacceptable," Cotton said Wednesday. "The members of the Intelligence Committee—for that matter, the members of Congress have an absolute right to this information so we can make an informed judgment about the risk, if any, these documents have posed to our national security by being improperly handled," he said.
"Until the administration stops stonewalling Congress, there will be pain as a consequence for them," the Arkansas senator declared. "I'm prepared to refuse consent or to fast track any nominee for any department or agency and take every step I can on every committee on which I serve to impose consequences on the administration until they provide these documents," he told CNN.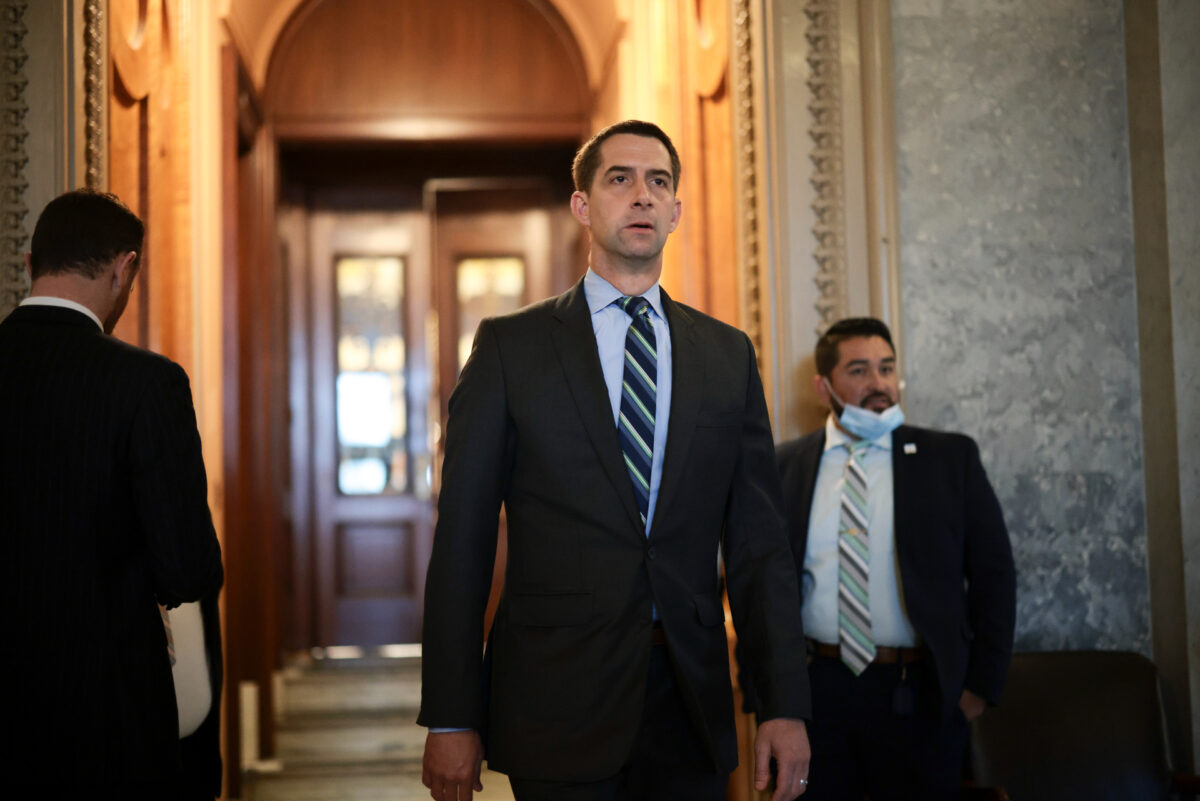 Another member, vice-chair Sen. Marco Rubio (R-Fla.), added that it "cannot be that your answer is that we can't tell you what was discovered until the special counsel allows us to," reported ABC. "The information we're asking for has no bearing whatsoever, that would interfere in no way, with a criminal investigation."
Biden, whose documents dated from his time as vice president and as a Delaware senator, and Trump, who had been engaging with the National Archives over the records, are both facing special counsel investigations by the Justice Department over improper handling of classified materials.
During a presidential transition period, the records from each administration are supposed to be turned over to the legal custody of the U.S. National Archives. It is unlawful to knowingly or willfully remove or retain classified material. Failure to properly store and secure classified material poses risks to national security if it should fall into the wrong hands.
Other Findings
A lawyer for former Vice President Mike Pence this week confirmed that classified materials were found at Pence's Indiana home this week. The revelation drew a rare comment of praise from Trump, who wrote that Pence is "an innocent man."
"Mike Pence is an innocent man. He never did anything knowingly dishonest in his life. Leave him alone!!!" Trump wrote on Truth Social Tuesday.
A spokesman for former President Barack Obama told Reuters when asked about possible classified documents or searches that his office had been given a "clean bill of health" by the National Archives.
The administration of George W. Bush "turned all Presidential records over—both classified and unclassified—upon leaving the White House," Bush spokesman Freddy Ford told Reuters.
White House Response
Amid the disclosures that Biden had classified documents in his possession, it has drawn a chain of letters from House Republicans, who have demanded information from various federal agencies about the investigation or what was found.
This week, White House counsel Stuart Delery wrote to House Oversight Chair James Comer (R-Ky.) that the administration doesn't have possession of documents found at Biden's home or office in recent weeks.
"The Biden Administration takes seriously the security and protection of government records, particularly classified information," Delery wrote in a letter. "We look forward to engaging in good faith with you and your staff regarding your requests. To that end, White House staff will reach out to Committee staff to arrange a time to discuss this matter."
Reuters contributed to this report.