After news outlets and forecasters called Georgia's Dec. 6 Senate runoff for Sen. Raphael Warnock (D-Ga.), it gave Democrats a 51-seat majority in the Senate.
Warnock's projected victory was narrow. With 99 percent of the estimated vote counted in the race, he led Walker by 50.8 percent to 49.2 percent, according to Edison Research, while The Associated Press featured similar numbers. "Let's celebrate for a little while on this mountain. Let's dance because we deserve it. But tomorrow we go back down into the valley to do the work," Warnock told supporters.
Currently, the Senate is tied at 50–50 with Vice President Kamala Harris serving as a tie-breaker for Democrats in the upper chamber. With 51 seats after Warnock's win, Democrats now have an outright majority and won't have to rely on Harris for key legislative initiatives.
Democrats will now have more governing power in the Senate because the 50–50 tie had led to a power-sharing agreement with Republicans and gave the GOP significant leverage.
For each committee—such as the Senate Judiciary Committee or Intelligence Committee—Democrats will now hold majorities. That will allow the party to process legislation and President Joe Biden's nominations much more quickly. Currently, committees are evenly split, giving Republicans greater ability to stymie Biden's legislative agenda and judicial picks.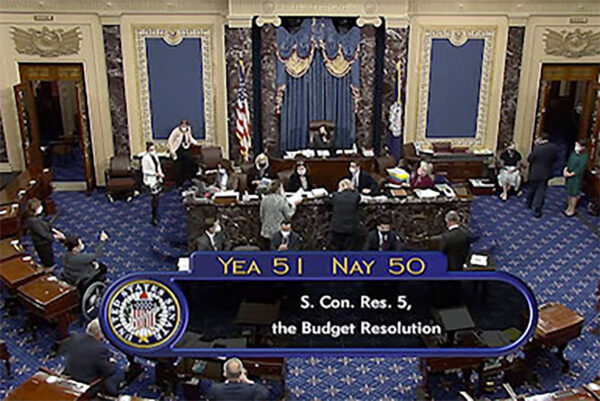 Meanwhile, should a Supreme Court seat suddenly become vacant, Democrats would have an easier time pushing through a Biden-backed judicial nominee. They would only need a simple majority to confirm a justice, meaning Senate Majority Leader Chuck Schumer (D-N.Y.) would need just to vote.
With an outright majority, Democrats will have more power to issue subpoenas and won't need support from Republicans to do so. It means that Democrats' investigations will have more power—at least in the upper chamber.
Some analysts, meanwhile, have noted that some centrist legislators such as Sens. Joe Manchin (D-W.Va.) and Kyrsten Sinema (D-Ariz.) will have less power in the chamber. In recent instances, Sinema and Manchin—both up for reelection in 2024—blocked some of Biden's policy initiatives, including a climate and social spending bill worth $2 trillion.
The 50–50 Senate meant that Schumer had to ensure that there were no defections among his caucus to have successful votes on bills and nominees. Still, with 51 seats, Manchin and Sinema could vote together and could still stall Democratic initiatives, although they don't always agree on policy.
But much legislation will still require Republican support. Democrats will face a more formidable roadblock in the House of Representatives, after Republicans won a narrow majority on Nov. 8.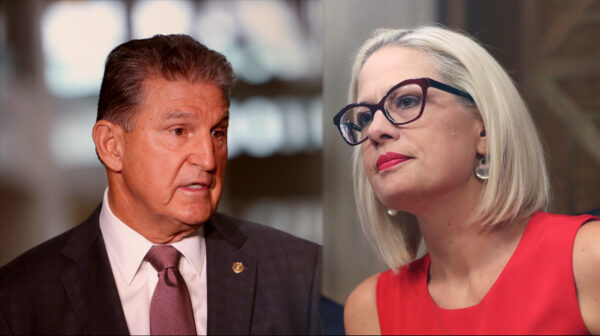 "Having an evenly divided Senate means that you get equal representation on committees," Senate Minority Whip John Thune (R-S.D.) told reporters before the election this week. "We've been successfully able to bottle up some bad nominees at the committee level. So (the Georgia race has) got real consequences."
Looking Ahead
Should Walker have won, it would have given Republicans a morale boost following lackadaisical results during the Nov. 8 midterms, Thune noted. Noting Biden's unpopularity, forecasters said the GOP would see a "red wave" in both the House and Senate, which fell short.
"It'd be nice to get a win on the books, and especially in a state like Georgia, where, frankly, we think we should be winning," Thune added.  In recent years, Georgia has seen more and more Democrat wins—namely after Warnock's and  Sen. Jon Ossoff's (D-Ga.) wins in the January 2021 runoff election.
For these midterms, Republicans were defending 21 Senate seats, as compared with Democrats' 15 seats. But in two years, Democrats will be defending far more seats—21—as compared with the GOP's 10 seats.
Two of those Democrat-held seats are in the Republican-leaning states of West Virginia and Montana. Former President Donald Trump handily carried those two by significant margins, and there are already Republican challengers vying for Manchin's West Virginia seat. A Senate seat in Ohio, which has increasingly favored Republicans in recent years, will also be up for grabs.
Another five seats currently held by Democrats are in the swing states of Pennsylvania, Nevada, Wisconsin, and Arizona, and all will be in play in 2024. Given the chamber's narrow divide, Georgia's seat could be a much-needed bulwark for Democrats.
Reuters contributed to this report.