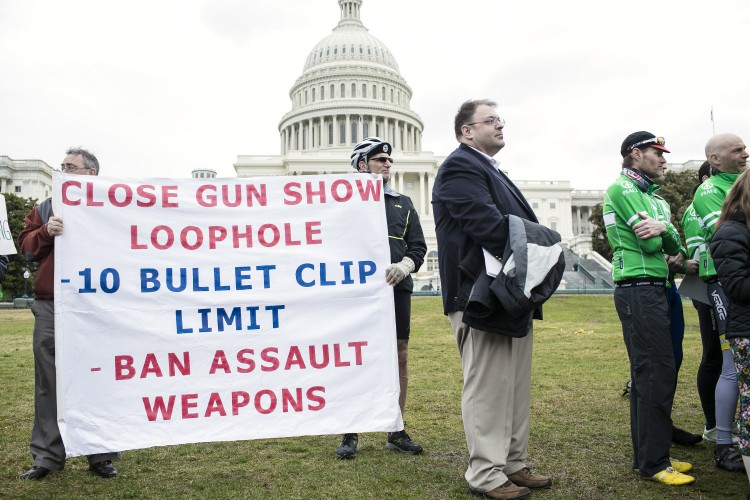 Sen. Dianne Feinstein (D-Calif.) said on March 19 that the gun control bill she sponsored will drop a proposed ban on assault weapons. The assault weapons component will instead be offered as an amendment, The Associated Press reported. 
According to Feinstein, Senate Majority Leader Harry Reid (D-Nev.) told her that the assault weapons ban would not be part of the final Senate gun control bill, which the group will debate in April.
The Senate Judiciary Committee has thus far approved four gun control measures—banning assault weapons, expanding background checks for gun buyers, increasing the penalties for gun trafficking, and boosting funds for school safety. 
The Judiciary Committee considers pending legislation during Executive Business Meetings, according to its website.  If a majority of the Committee votes to report a legislative measure to the full Senate for consideration, the bill is placed on the Senate's Legislative Calendar. The full Senate then discusses the legislation, and may change it before voting for or against it.
The assault weapons ban did not have enough votes from Senate Republicans and some Senate Democrats to pass. Feinstein sponsored the Assault Weapons Ban of 2013 (S. 150) in January. The bill also would have limited the size of ammunition clips. 
According to Feinstein, there is broad public support for such a ban. 
"It has become clear over the past several weeks that banning dangerous military-style assault weapons has overwhelming public support," she stated in February.
The National Rifle Association called Feinstein's Senate Bill 150 the "biggest gun and magazine ban in American history," in a statement. "It would undermine the right of people to use firearms for self-defense, and that alone is sufficient reason to reject it. It also wouldn't reduce crime," according to the NRA.
Feinstein's bill came in response to the murders of 26 children and teachers at Sandy Hook Elementary School in Connecticut on Dec. 14, 2012.
The Epoch Times publishes in 35 countries and in 21 languages. Subscribe to our e-newsletter.