Top Senate Democrats on Tuesday came out strongly against Attorney General William Barr's memo to prosecutors on probing allegations of vote tabulation irregularities.
"What he did yesterday is unprecedented and unforgivable," Senate Whip Dick Durbin (D-Ill.) told reporters in Washington, accusing the Department of Justice (DOJ) of attempting "to interfere in the election process."
On the Senate floor, Senate Minority Leader Chuck Schumer (D-N.Y.) described lawsuits filed by President Donald Trump's campaign regarding possible election fraud as "frivolous" and "unsubstantiated" before linking Barr's memo to the president.
"The current attorney general of the United States has made a show of authorizing federal probes into supposed election fraud, lending a veneer of false credence to the president's delusions. It violates the long-standing tradition of avoiding even the appearance of law enforcement interference in our elections," he said, pointing to the resignation of head of the Justice Department's Election Crimes Branch over the memo.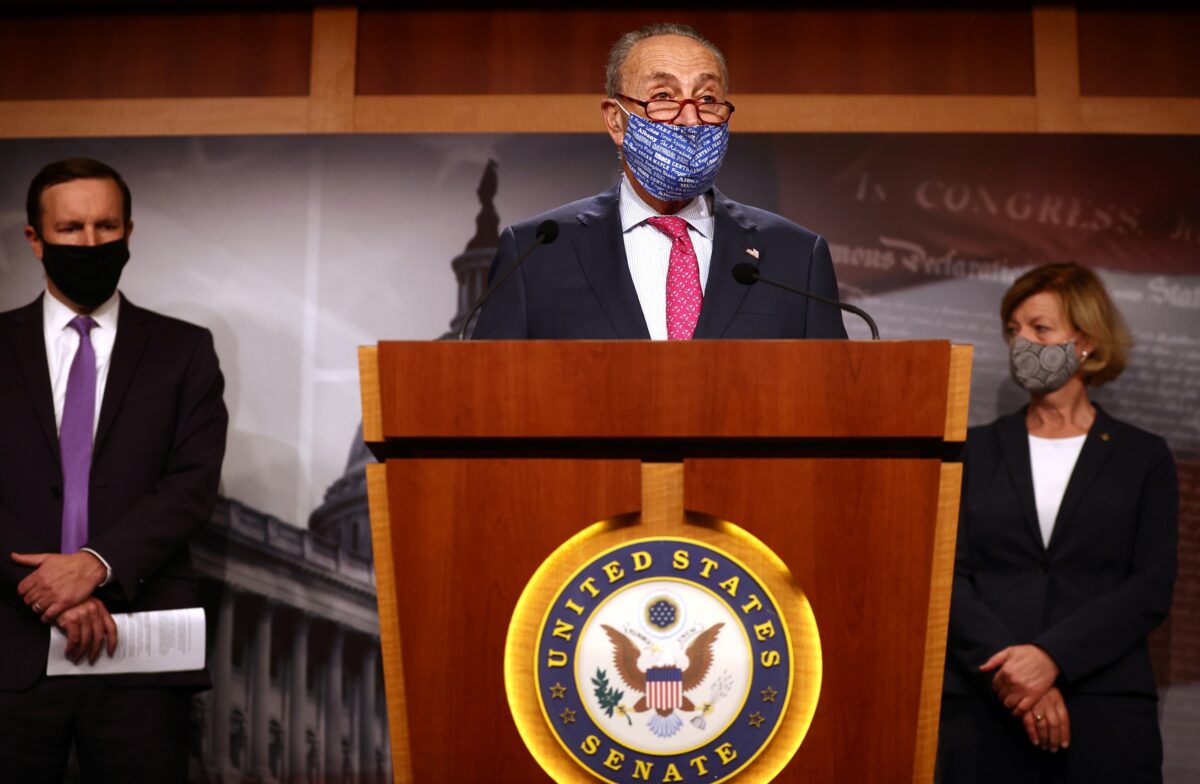 Other senators took to social media to voice complaints about Barr.
"Attorney General Bill Barr is a corrupt Trump henchman who should have been impeached months ago," Sen. Elizabeth Warren (D-Mass.) wrote.
"Bill Barr disgraces his office again by acting like Trump's consigliere—sending US Attys on a fishing expedition to legitimatize baseless conspiracy theories," Sen. Mazie Hirono (D-Hawaii) added.
Sen. Jeff Merkley (D-Ore.) claimed that Barr, with the memo, was trying to cast doubt on the results of the election by telling federal attorneys "to probe unsupported claims of voting irregularities."
The DOJ didn't respond to a request for a response to the attacks.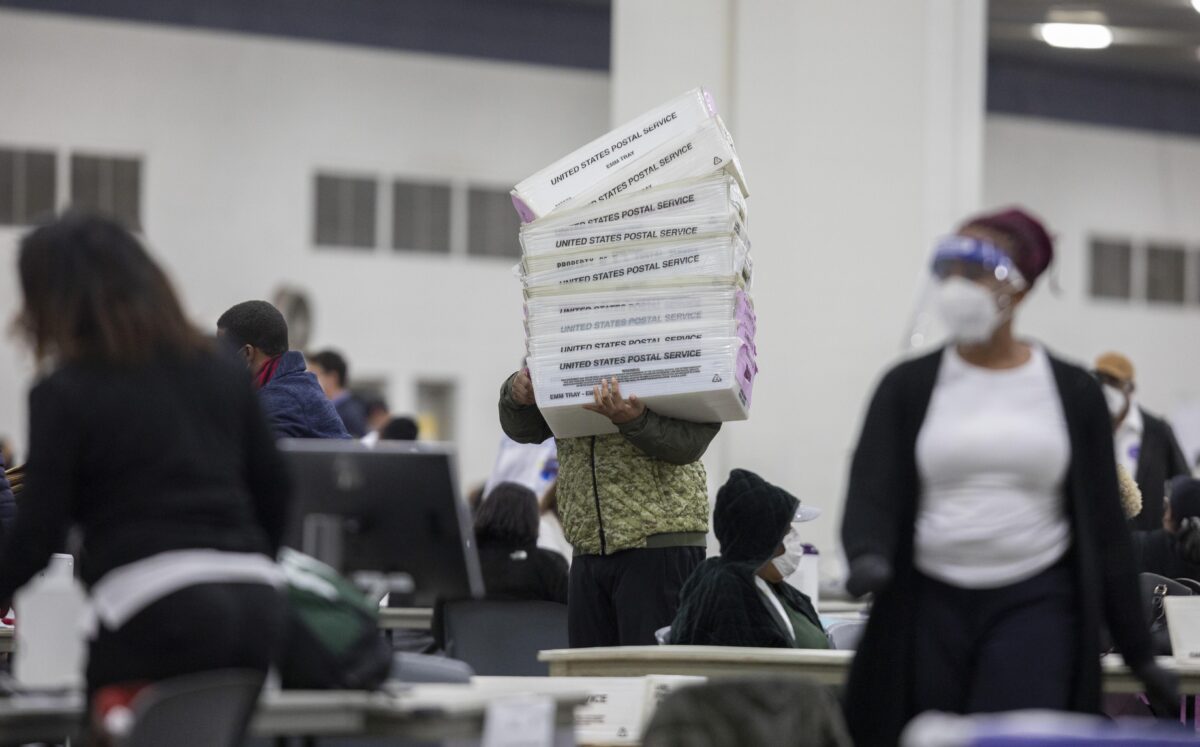 In the memo—the first time Barr has spoken about the election since Election Day—Barr told prosecutors that "it is imperative that the American people can trust that our elections were conducted in such a way that the outcomes accurately reflect the will of the voters."
Barr said the DOJ's policies allow preliminary inquiries, including witness interviews.
While generally probes into election fraud aren't undertaken until the election in question has been concluded, Barr said the posture is passive and said it "can result in situations in which election misconduct cannot realistically be rectified."
Barr then authorized prosecutors to pursue "substantial allegations of voting and vote tabulation irregularities prior to the certification of elections in your jurisdictions in certain cases."
"Such inquiries and reviews may be conducted if there are clear and apparently-credible allegations of irregularities that, if true, could potentially impact the outcome of a federal election in an individual State," he added.