Senators on Friday announced a bipartisan probe into how the U.S. Capitol Police and other agencies allowed protesters to breach the Capitol building on Jan. 6.
"It is our duty as bipartisan leaders of the Senate committees with jurisdiction over homeland security, oversight and Capitol operations to examine the security failures that led to Wednesday's attack," Sens. Gary Peters (D-Mich.) and Rob Portman (R-Ohio), ranking member and member of the Senate Homeland Security and Governmental Affairs Committee, and Roy Blunt (R-Mo.) and Amy Klobuchar (D-Minn.), chairman and ranking member of the Senate Committee on Rules and Administration, said in a joint statement.
"Let us be clear: An attack on the Capitol Building is an attack on every American. We plan to conduct oversight and hold bipartisan hearings on these horrific events, and work together to make the necessary reforms to ensure this never happens again," they added.
Protesters stormed the Capitol while Congress was counting electoral votes. Five people died on Capitol grounds, including a U.S. Capitol Police officer and a protester who was shot by another officer.
Dozens were arrested and some 53 face charges, including 13 who were charged in federal court.
Focus on the breach has been twofold: the identities of the people who entered the Capitol, and how those people got past law enforcement supposed to be guarding the building.
Legislators on both sides of the aisle have been critical of security, primarily the U.S. Capitol Police, a federal law enforcement agency tasked with safeguarding Congress and congressional buildings.
The breach happened because of "enormous strategic and planning failures by the Capitol Police, by the sergeant at arms, and anybody else who was a part of coordinating this effort," Rep. Tim Ryan (D-Ohio) told reporters during a virtual press conference this week.
Senate Majority Leader Mitch McConnell (R-Ky.) said what happened "represented a massive failure of institutions, protocols, and planning that are supposed to protect the first branch of our federal government" and called for a "painstaking investigation" to take place, followed by "significant changes."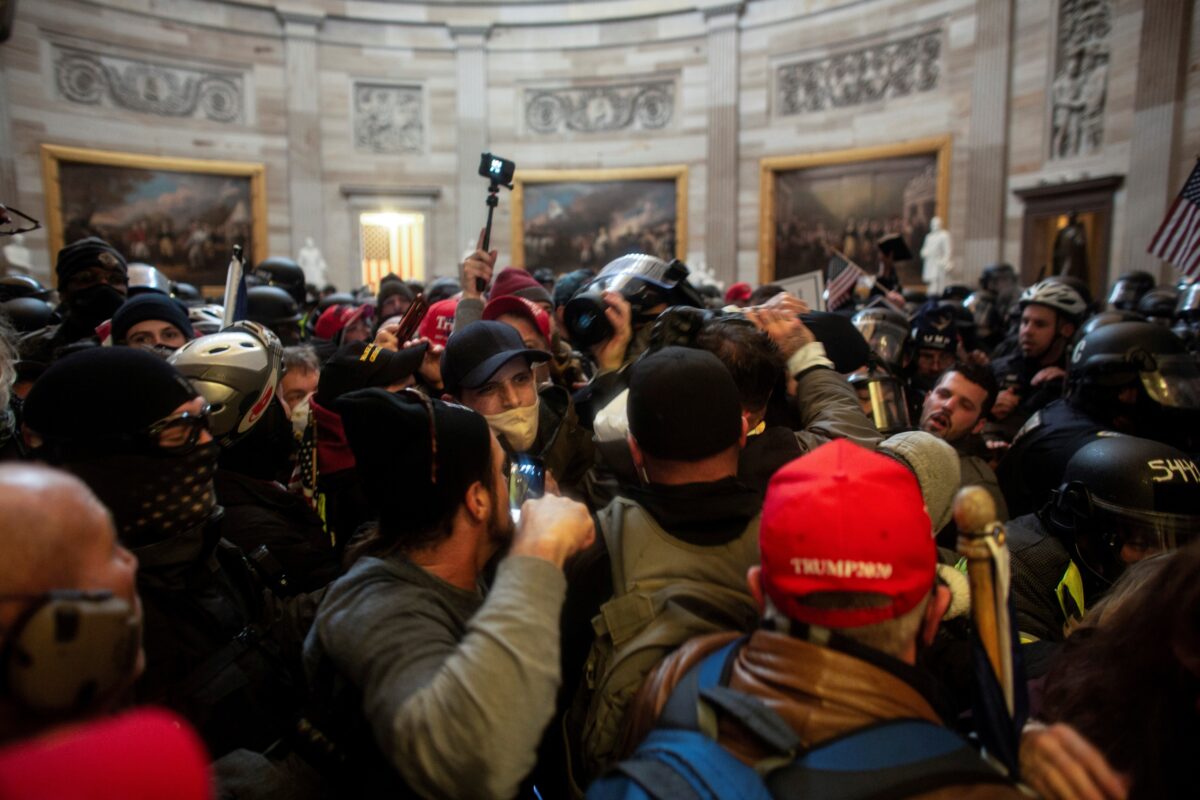 U.S. Capitol Police Chief Steven Sund resigned after the breach, effective next week. The sergeants-at-arms for the Senate and House also resigned.
After protesters entered the Capitol, officers with the Department of Justice, including Secret Service and FBI agents, rushed to help arrest and eject them. National Guard personnel were also sent to the area.
According to one report, the U.S. Capitol Police rejected offers of assistance in the days leading up to Jan. 6. Police leadership didn't call in National Guard support before the breach, officials said.
"There were discussions previously with the Capitol Police and others, and no requests of the D.C. National Guard were made. Obviously, it was a different branch of government so we have to be requested to come on to the grounds," Army Secretary Ryan McCarthy told reporters this week.
"I think that there's going to be a lot of time for us to figure out what happened. Obviously, it was a failure, or you would not have had police lines breached and people enter the Capitol building by breaking windows and terrorizing the people, the members of Congress, who were doing a very sacred constitutional requirement of their jobs," she told reporters this week.
There will be over 6,000 National Guard personnel in Washington through President-elect Joe Biden's inauguration on Jan. 20, according to Army Secretary Ryan McCarthy. Some will stay through the end of the month.