Sen. Ted Cruz (R-Texas) has urged Department of Homeland Security (DHS) Acting Secretary Kevin McAleenan to provide support for border communities in Texas that have been affected by the influx of illegal immigration in recent months.
In a letter to McAleenan (pdf), Cruz said the humanitarian crisis at the southern border, which saw a surge of family units illegally cross into the United States, has placed "substantial burden" on communities on the Texas border that have been "absorbing much of that overflow."
"Local governments have risen to this great challenge, providing food, transportation, housing, and medical services to asylum seekers and unaccompanied alien children," Cruz said in his letter dated Aug. 27. "Yet they are worse positioned than the Department of Homeland Security and the federal government to meet these needs, and lack the capability to absorb a large influx."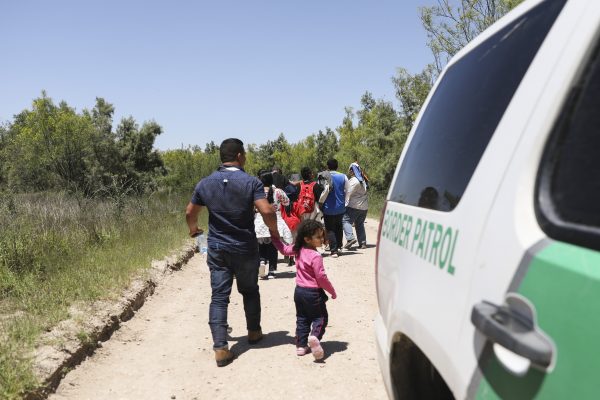 Federal immigration officials have reported to Congress record highs in the apprehension of illegal aliens at the border in the past months, saying that the numbers have overwhelmed border patrol facilities and resources. In May, border patrol agents detained over 144,000 people crossing from Mexico, but in June the number fell to around 104,000 people after President Donald Trump took action against Mexico, leading to a deal between the two countries. The number of apprehensions fell to just over 82,000 in July.
Meanwhile, the communities in the Rio Grande Valley saw an increase of over 163,400 illegal immigrants in this calendar year. El Paso also saw a surge of over 111,200 more immigrants, Cruz said in his letter.
"Residents of these communities have seen basic local services—clean drinking water, power, public safety, and the like—taxed to their limit from a combination of additional use and resources diverted away to address aliens' needs," he wrote.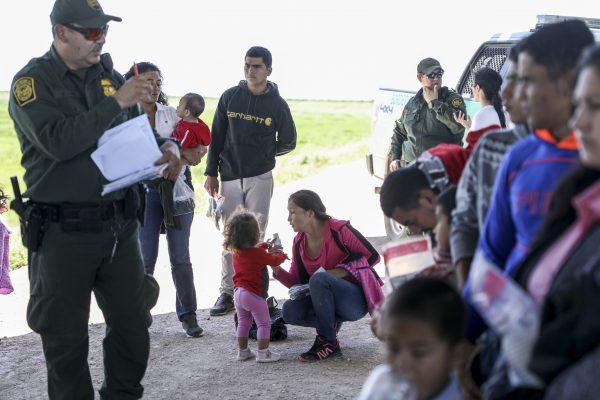 Cruz then asked McAleenan to reimburse the Texas border communities for providing "essential services" to the illegal immigrants.
"Necessity has compelled Texas border communities to assist you in your efforts to secure our border and deal fairly and humanely with those who have entered into the United States: two-thirds of apprehensions so far in this fiscal year have occurred in El Paso, Del Rio, and Rio Grande Valley," he said.
He then concluded his letter by urging the acting secretary to "ensure that the burden of paying for this crisis does not fall disproportionately on those border communities."
This comes after the DHS and Department of Health and Human Services announced a new rule that would terminate Flores Agreement, effectively allowing for DHS to keep families together in detention "during fair and expeditious immigration proceedings."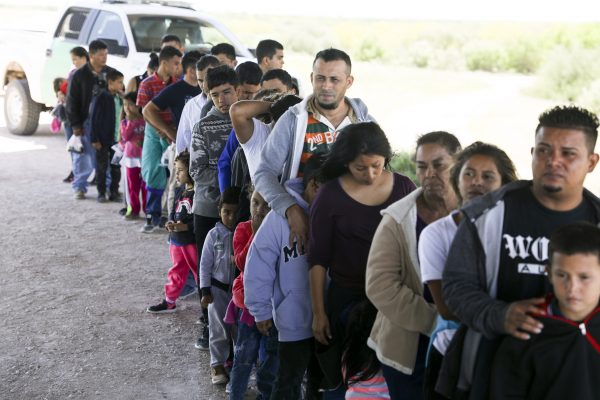 The 1997 Clinton-era Flores agreement is a court ruling that says minors who cross the border illegally must be detained for no longer than 20 days. This means the children and their families then have to be released into the interior of the United States with a court date set for possibly years down the road.
"This creates a 'get out of jail free' card for illegal alien families and encourages groups of illegal aliens to pose as families hoping to take advantage of that loophole," according to a Department of Homeland Security (DHS) factsheet on June 18.
In a statement, McAleenan said the new rule would eliminate a "key incentive that encourages traffickers to exploit children," thus attempting to curb the influx of migrants who seek to illegally travel to the United States to seek asylum.
Following the new rule's announcement, many of Trump's opponents and Democrats expressed outrage. Nineteen states and the District of Columbia also filed a lawsuit in U.S. District Court in Los Angeles seeking to block the new rule.
"This new Trump rule callously puts at risk the safety and well-being of children. It undermines a decades-old agreement reached in court by the federal government to prevent the unlawful detention of immigrant children," California Attorney General Xavier Becerra said in a statement announcing the lawsuit.
During a Fox & Friends interview on Aug. 27, Sen. Lindsey Graham (R-S.C.) slammed the states for "supporting the magnets of illegal immigration."
"The reason we're being overrun is two reasons. If you come here and claim asylum and your hearing is three years away and you never show up, we don't hold people for three years so all they've got to do is ask for asylum," Graham said.
"If you're bringing a minor child, we can only hold the child for 20 days. … Since you don't want to separate families, we'll let the entire family go. So they're continuing a bad practice. Shame on these states. Shame on the District of Columbia. Congress should change our laws to allow you to hold minor children and their families long enough to process their claims," he added.
Epoch Times reporter Charlotte Cuthbertson contributed to this report.