Sen. Susan Collins (R-Maine) said she'll seek a fifth term in office, announcing a bid for re-election.
Collins, 67, said in a letter to supporters that there's "still a role for a centrist" in the current political climate.
"The fundamental question I had to ask myself in making my decision was this: in today's polarized political environment, is there still a role for a centrist who believes in getting things done through compromise, collegiality, and bipartisanship?" Collins said in a letter to supporters on Dec. 17.
"I have concluded that the answer to this question is 'yes,' and I will, therefore, seek the honor of continuing to serve as Maine's United States Senator."
Collins's retirement would have left a key seat vacant for the GOP, which holds a 53-47 majority in the Senate. The other Maine Senator is Sen. Angus King, an independent who caucuses with the Democrats.
Sara Gideon, a Democratic challenger to Collins, suggested in a statement that Collins has become a regular Republican.
"When Sen. Collins took office 22 years ago, she might have been different from other people in Washington, but it doesn't seem that way anymore," Gideon said in a statement in response to Collins' letter. "These days, Sen. Collins seems more focused on serving the special interests that fund her campaigns than the Mainers who elected her."
Activist Betsy Sweet, lawyer Bre Kidman, and former Google executive Ross LaJeunesse have also announced bids for the Democratic nomination for the seat. No Republicans have announced attempts to primary Collins as of yet.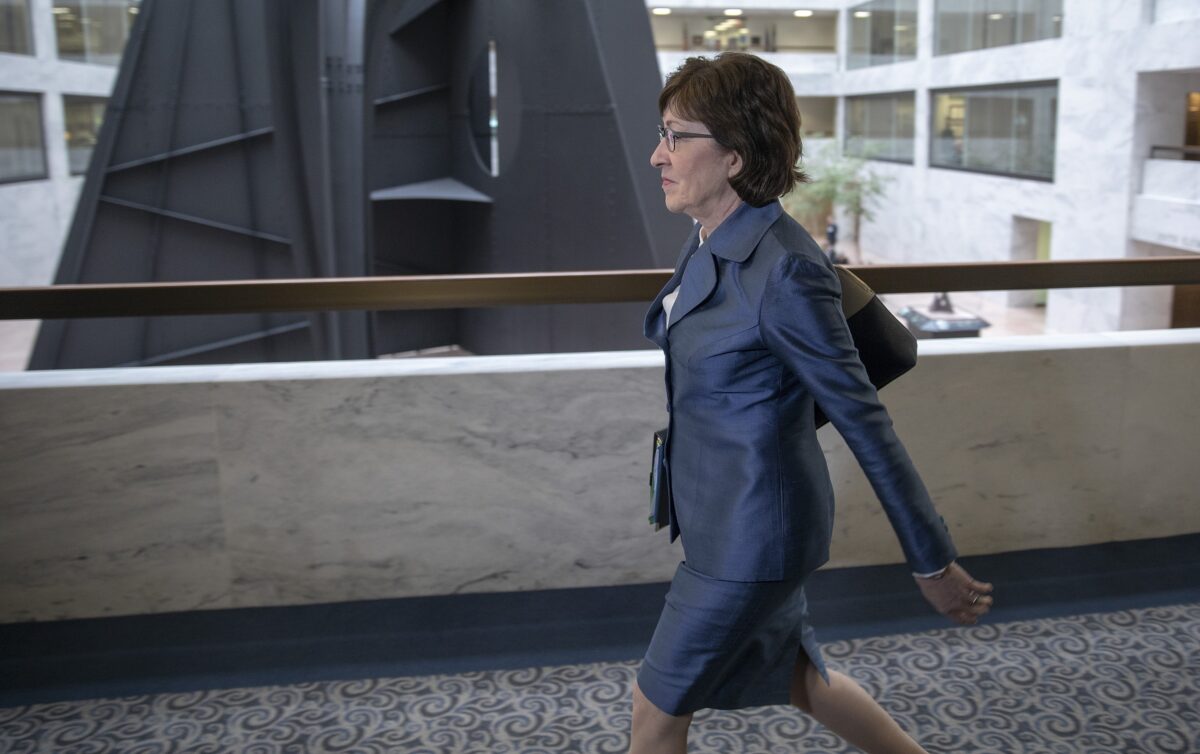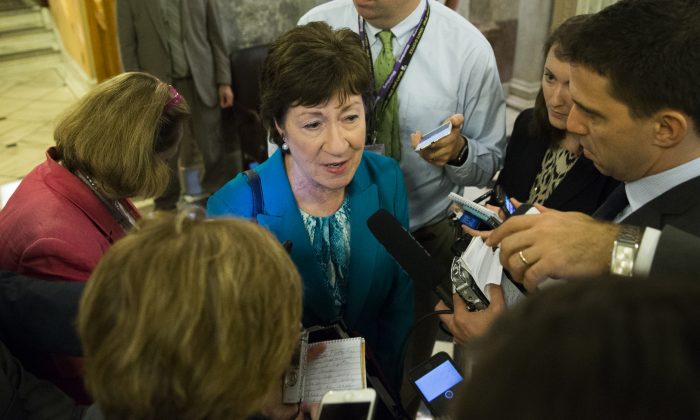 Collins asserted in her letter that she's worked across the aisle a number of times, highlighting bipartisan efforts with Sens. Dick Durbin (D-Ill.), Tina Smith (D-Minn.), and Doug Jones (D-Ala.).
"One reason why I have been able to pass so many laws is because of the bipartisan, commonsense approach I learned growing up in Maine. For the past six years, I have been ranked the most bipartisan member of the Senate," she wrote.
Collins said that the current environment is difficult but that America has been through tougher times.
"To say that these are difficult and contentious times is most certainly an understatement. But our country has confronted much more challenging times in our history," she said.
She did not say how she'd vote in the expected Senate impeachment trial.
Though Collins held off for months in making an official announcement, she filed as a candidate earlier this year and has already raised over $9 million.
Collins won in 2014 with 67 percent of the vote, trumping challenger Shenna Bellows by over 220,000 votes.