Sen. Rick Scott (R-Fla.) is going into self-quarantine over possible contact with a member of Brazilian President Jair Bolsonaro's delegation who later tested positive for the new coronavirus.
Fabio Wajngarten, Bolsonaro's communications director, tested positive for the virus, Brazil said on Thursday.
Scott said his office was told of the news, prompting the decision to go into isolation and monitor for symptoms of COVID-19, the disease the virus causes.
"On Monday, I met with the President in Miami, and while I do not believe I interacted with the infected person, that individual was in the same room as me," Scott said.
Doctors told him that he didn't need to be tested or go into quarantine but he chose to go into isolation "in an abundance of caution," he said in a statement.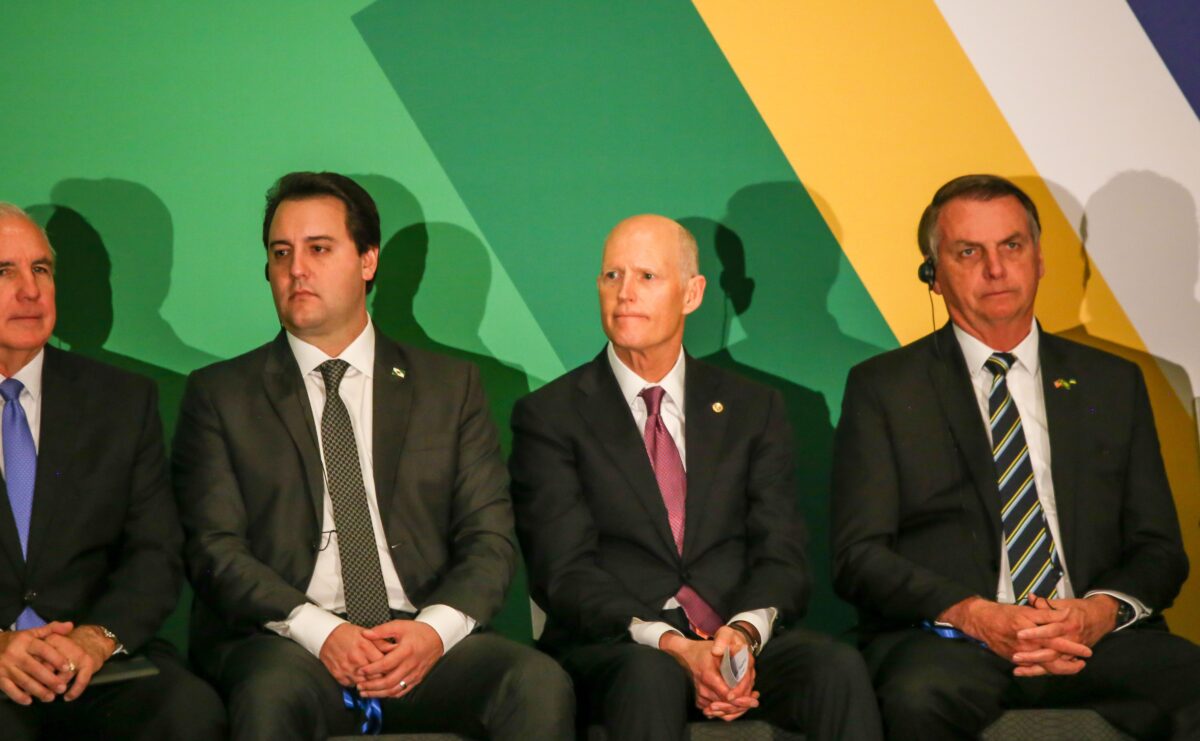 "I am feeling healthy and not experiencing any symptoms at this time," he said. "I will still be working on my plan to combat Coronavirus and protect American families."
Scott's offices in Washington and Florida will stay open.
There are 100 senators in the United States, or two per state. Scott is the second senator to go into isolation over possible contact with a COVID-19 patient. Sen. Ted Cruz (R-Texas) was isolated at his house after an attendee of last month's Conservative Political Action Conference tested positive.
Other lawmakers, including Reps. Doug Collins (R-Ga.), Matt Gaetz (R-Fla.), and Mark Meadows (R-N.C.) also went into quarantine after attending the conference.
None have tested positive for the virus. Some, including Cruz, closed their Washington offices for the time being.
Another lawmaker, Sen. Maria Cantwell (D-Wash.), closed her office after a staff member tested positive for the virus, the first known case on Capitol Hill.
President Donald Trump, who spent time with Bolsonaro's delegation, told reporters on Thursday that he wasn't worried about Wajngarten testing positive.
"Let's put it this way, I'm not concerned," he said.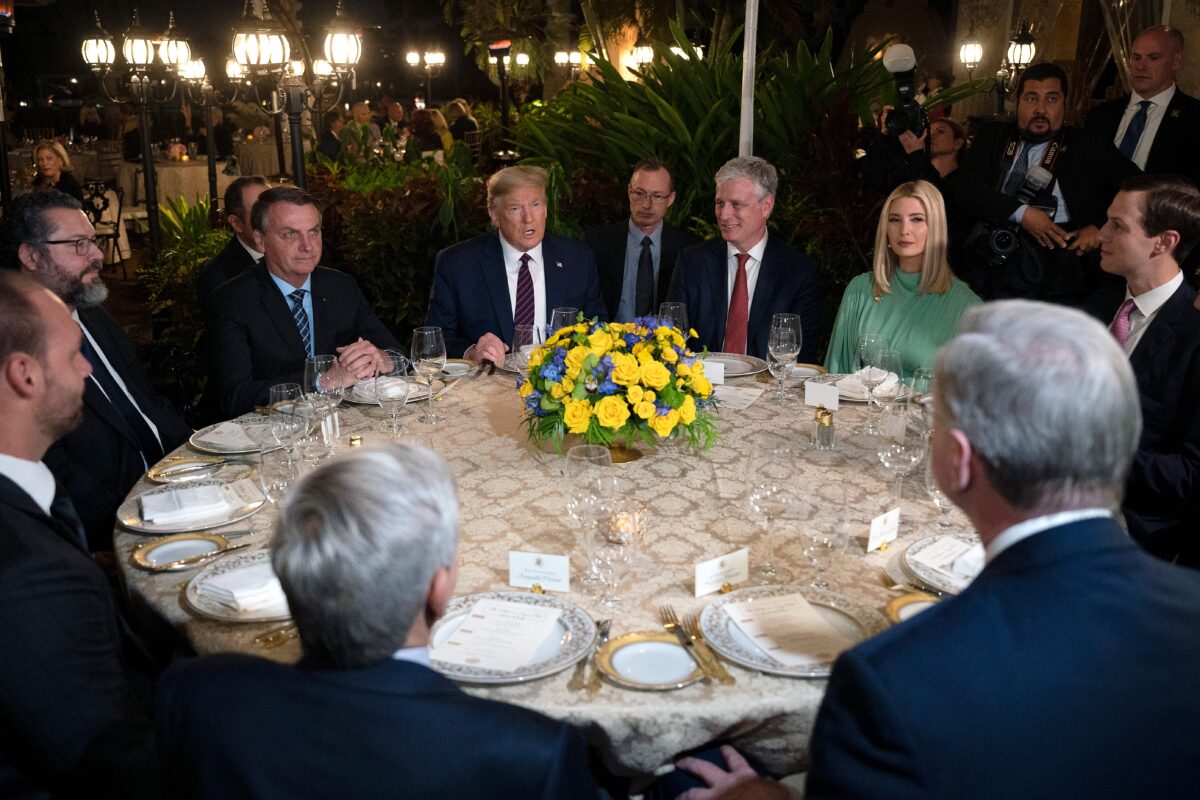 "We had dinner together in Florida at Mar-a-Lago with the entire delegation," Trump added. "I don't know if the press aide was there. If he was there, he was there. But, we did nothing very unusual. We sat next to each other for a period of time, had a great conversation. We'll find out what happens."
White House press secretary Stephanie Grisham said in a statement that the White House was aware of the reports that a member of Bolsonaro's delegation tested positive. "To reiterate CDC guidelines, there is currently no indication to test patients without symptoms, and only people with prolonged close exposure to confirmed positive cases should self-quarantine," she said.
A picture Wajngarten posted on Instagram showed him standing near Trump and Vice President Mike Pence, the head of the White House Coronavirus Task Force.
The White House said earlier this week that Trump hasn't been tested for COVID-19 "because he has neither had prolonged close contact with any known confirmed COVID-19 patients nor does he have any symptoms."
Bolsonaro's communications office said on Thursday that Bolsonaro was taking precautions to try to prevent contracting the illness himself. Wajngarten said in a statement that he is feeling fine. He's in isolation at home.
According to a Brazilian paper, Bolsonaro was being tested Thursday, with results expected Friday.