In response to an op-ed written by Sen. Joe Manchin (D-W.Va.) in which the senator said he opposed the $3.5 trillion budget resolution, White House chief of staff Ron Klain said Manchin can be convinced to vote in favor of the budget resolution because it's fully paid for through tax increases on the wealthy and will not add to the national debt.
"I think that's why he's very persuadable, because of course this package adds nothing to the debt, nothing to the debt. It is fully paid for by raising taxes on wealthy people. We've had people become billionaires during the pandemic. They should pay their fair share of taxes," Klain told CNN on Sept. 5.
Manchin, considered by many to be the most conservative Democrat in the Senate, wrote in an op-ed for The Wall Street Journal, "A pause is warranted because it will provide more clarity on the trajectory of the pandemic, and it will allow us to determine whether inflation is transitory or not.
"I have always said if I can't explain it, I can't vote for it, and I can't explain why my Democratic colleagues are rushing to spend $3.5 trillion."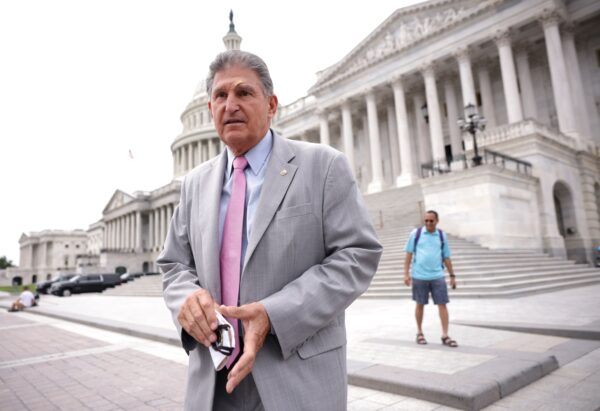 Manchin isn't the only Democrat to voice concerns about the budget resolution's price tag; other moderates have also opposed the spending, citing inflation. Sen. Kyrsten Sinema (D-Ariz.) has also cast doubt on how she would vote when the budget resolution goes up for a final vote later this year.
"While I will support beginning this process, I do not support a bill that costs $3.5 trillion," Sinema told a local paper in a statement in late July.
The Biden administration is countering the argument made by Republicans and moderate Democrats that the $3.5 trillion budget resolution would cause further inflation, saying the package would be completely paid for with the Biden tax plan, which includes major tax hikes for millionaires and billionaires.
"If we raise taxes on the big corporations who aren't paying, raise taxes on people using international loopholes, raise taxes on the wealthy who are not paying their fair share, we can pay for every one of those investments in the package, without a penny of taxes on people making under $400,000 a year," Klain said. "And without a penny being added to the long-term federal debt, in fact, passing these tax changes, making the people who aren't paying pay their fair share."
Biden's tax plan includes raising the corporate tax rate by 7 percentage points (from 21 percent to 28 percent), which was lowered from 35 percent as part of former President Donald Trump's 2017 Tax Cuts and Jobs Act.
Besides raising the corporate income tax and capital gains tax, Democrats' tax plan might include tax increases on stock buybacks, executive compensation, and carbon emissions. Senate Finance Chairman Ron Wyden (D-Ore.) said his committee is in the process of finalizing additional tax changes to pay for the $3.5 trillion budget resolution.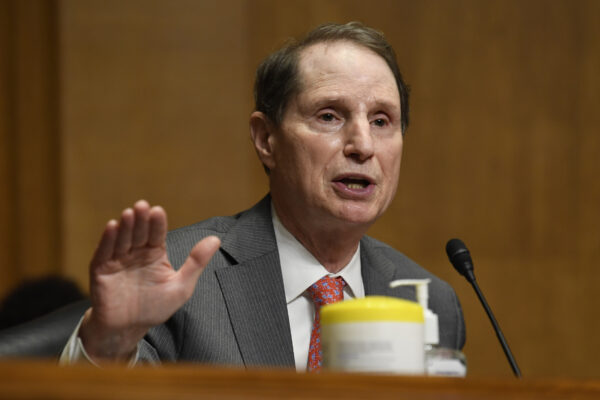 Wyden said the tax proposal "would generate critical revenue to pay for priorities in Democrats' reconciliation bill, and encourage additional investment in our country and its workers."
Meanwhile, Republicans have made it clear they won't vote for further spending, because the U.S. government has already accumulated a national debt of over $28 trillion and is seeing inflation hit families over the past year.
Senate Budget Committee Ranking Member Sen. Lindsey Graham (R-S.C.) said during a Budget Committee meeting in August, "We've had a 5.4 percent increase in inflation recently, wiping out all the gains in the economy … and if this bill ever becomes law, if it's ever implemented and there's a border-adjusted carbon tax, it's going to be passed on to the consumer."
Besides the recent inflation, Republicans say the tax increases proposed by Biden and the Democrats will affect the middle class because their taxes will go up, wages will decrease, and fewer jobs will be created. They argue that the corporate tax hikes will force companies to ship jobs overseas and the capital gains tax and government stimulus checks will shrink the U.S. economy.
Alfredo Ortiz, president and CEO of the Job Creators Network, told The Epoch Times that Democrats' uncontrolled spending and tax increases in the latest $3.5 billion budget will ultimately hurt small-business owners and the U.S. economy.
"Senator Wyden … is repealing the 20 percent tax deduction, which was really one of the primary ways that small businesses benefited under the Trump administration and under the Tax Cuts and Jobs Act. … Well, now they're looking at repealing that so they can somehow pay for this ridiculous amount of spending," Ortiz told The Epoch Times in August.
Ortiz criticized the Democrats' spending spree, saying that Secretary of Treasury Janet Yellen prescribes to modern monetary theory, "which basically says, don't worry about debt and deficits, because we can just keep on printing money to fund social programs."
"Well, guess what, that's actually like Venezuela. That's a socialist country," Ortiz said.
"Between 2017 and 2019 under the Trump administration, almost 6.5 million people were pulled out of poverty because of economic success. It's the idea that a rising tide floats all boats. … But the Democrats just don't believe that; they don't like small business; they like big business because they can control them."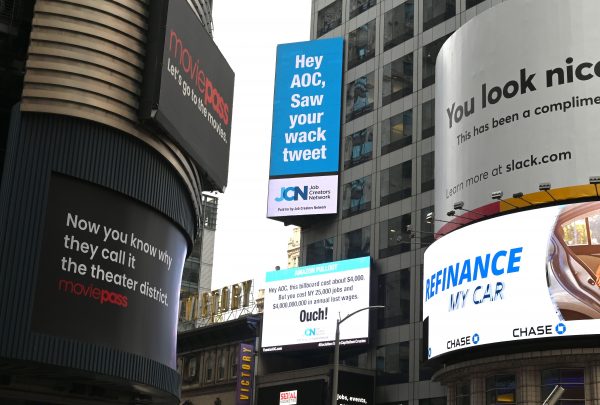 Jack Phillips contributed to this report.