Sen. Kelly Loeffler (R-Ga.) confirmed on Dec. 16 that she is open to objecting to electoral votes during the Jan. 6, 2021, joint session of Congress.
"I haven't looked at it," Loeffler told reporters in Georgia. "January 6 is a long way out and there's a lot to play out between now and then."
A spokesperson referred The Epoch Times to Loeffler's remarks, when asked if the senator has decided whether or not to object to votes during the joint session.
On that day, the House of Representatives and Senate are scheduled to meet to count electoral votes from 50 states and the District of Columbia.
As of the current unofficial count, Democratic presidential candidate Joe Biden has enough electoral votes to win the presidency. But President Donald Trump is contesting election results in key battleground states and in seven states, dueling sets of electors cast votes.
During the session, lawmakers can file objections to electoral votes. Objections must be submitted in writing and be signed by at least one member of the House and one senator. If that occurs, legislators in the House and Senate withdraw to their respective chambers to consider the merits of the objection or objections.
The chambers then vote separately on the objection. If there's a majority vote in each chamber, the objection stands, and the votes are nullified.
Besides Loeffler, Sens. Josh Hawley (R-Mo.) Ron Johnson (R-Wis.), and Rand Paul (R-Ky.) have said they're open to objecting. Spokespersons for the other Republican senators and senator-elects haven't responded to requests for comment, other than Sen. Mitt Romney (R-Utah), who said he doesn't support the effort.
Sens. Lindsey Graham (R-S.C.), John Thune (R-S.D.), and Roy Blunt (R-Mo.) are among the Republican senators who have dismissed the idea of joining the planned objections.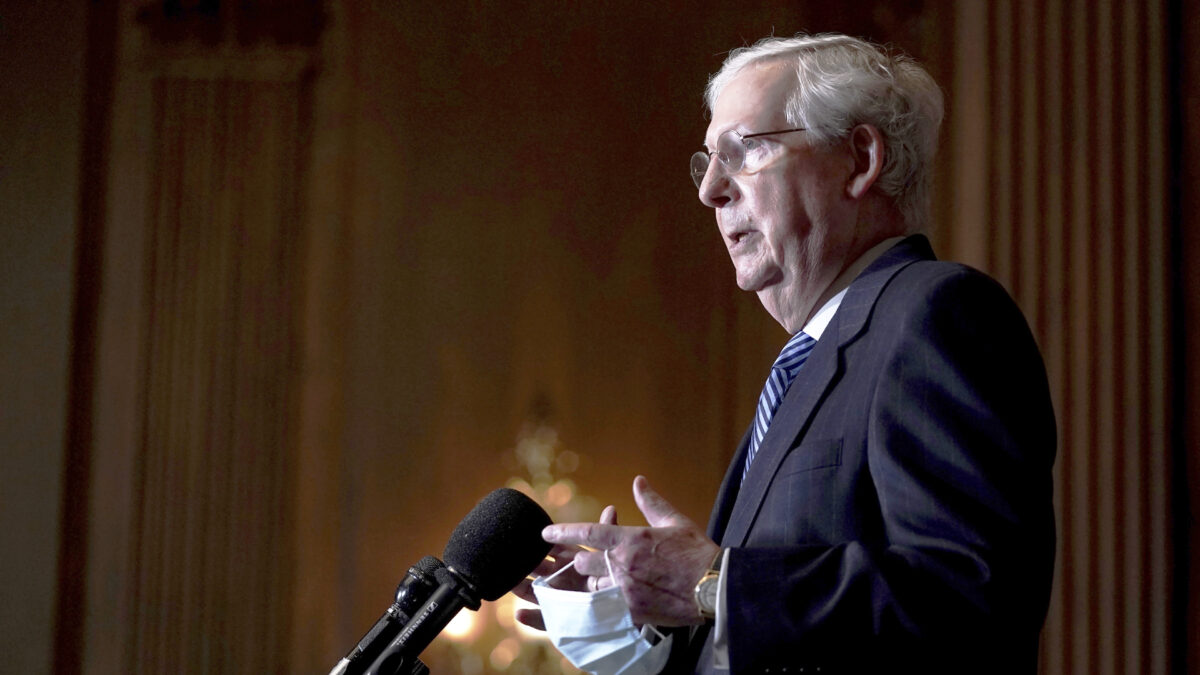 "I think on the basis of the way that the system works, the decision by the Electoral College yesterday was determinative," Senate Majority Leader Mitch McConnell (R-Ky.) told reporters on Dec. 15.
At least four people who will be representatives on Jan. 6 have committed to filing objections.
"I've lived in Georgia my entire life, and I know for a fact that Georgia did not elect Joe Biden for president. We reelected President Trump," Rep.-elect Marjorie Taylor Greene (R-Ga.) told The Epoch Times last week.
She, fellow member-elects Bob Good (R-Va.) and Barry Moore (R-Ala.), and Rep. Mo Brooks (R-Ala.) all say they'll object to votes.
Failure to garner support from at least one senator would lead to the scenario that played out in January 2017. Rep. Jim McGovern (D-Mass.) and several other Democrats objected to votes, but without a senator signing on, Biden, then the vice president, was forced to turn them down.
"Is the objection in writing and signed not only by a Member of the House of Representatives but also by a Senator?" Biden asked.
"Mr. President, the objection is in writing and is signed by a Member of the House of Representatives but not yet by a Member of the United States Senate," McGovern responded.
"In that case, the objection cannot be entertained," Biden said.
Charlotte Cuthbertson contributed to this report.