Professional women's basketball players supporting Senate candidate Rev. Raphael Warnock is an example of "cancel culture," Sen. Kelly Loeffler (R-Ga.) said.
Warnock, a Democrat, is vying for the seat Loeffler currently holds, along with Rep. Doug Collins (R-Ga.).
Players around the WNBA, the women's basketball league, started wearing "Vote Warnock" shirts in support of Loeffler's challenger.
The Chicago Sky, a WNBA team, shared pictures of four players wearing the shirts along with a link for registering to vote.
Warnock "has spent his life fighting for the people and we need him in Washington," Elizabeth Williams, a forward for the Atlanta Dream, said in a social media statement.
Loeffler, who was appointed last year by Republican Georgia Gov. Brian Kemp following the retirement of Sen. Johnny Isakson (R-Ga.), co-owns the Dream.
Players wearing shirts supporting Warnock "is just more proof that the out of control cancel culture wants to shut out anyone who disagrees with them," the senator said in a statement to news outlets.
"It's clear that the league is more concerned with playing politics than basketball, and I stand by what I wrote in June."
Cancel culture refers to efforts to punish people for expressing certain beliefs.
Loeffler asserted that sports should be about bringing people together, not division.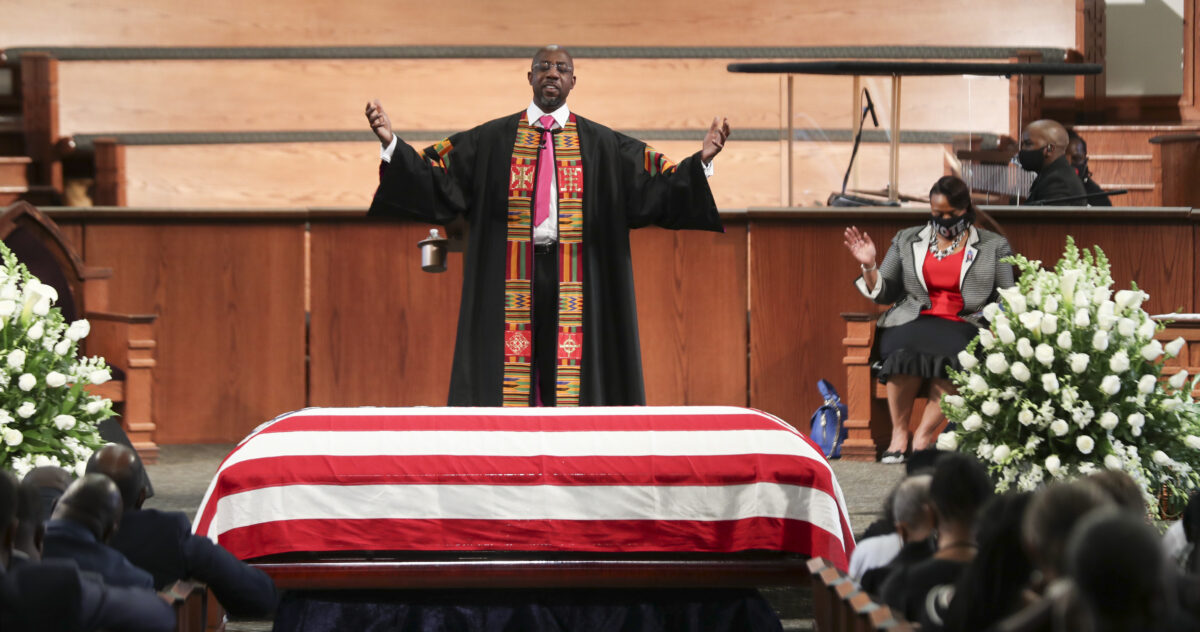 "The lives of every African American matter, and there's no place for racism in our country. But I oppose the [Black Lives Matter] political organization due to its radical ideas and Marxist foundations, which include defunding the police and eroding the nuclear family," she added.
Black Lives Matter was started in 2013 to promote racial equality. The group's global network says one of its goals is to "disrupt" the nuclear family and it is also pushing to defund, or slash funding for, police departments across the country.
Like many sports leagues, the WNBA kicked off its season with a number of so-called social justice initiatives, including promoting the Black Lives Matter movement.
Loeffler first announced her opposition to the league's plan to promote the movement in July, calling for players to unite around the American flag.
After backlash to her remarks, Loeffler refused to back down, restating her opposition to Black Lives Matter during an appearance on Fox News.
Warnock, meanwhile, said he appreciated the support from the WNBA players.
The Black Lives Matter movement "gives us the opportunity to fight for what we believe in, and I stand by all athletes promoting social justice on and off the court," he said in a statement.