One of President Donald Trump's most vocal allies in the Senate said that it would "be insane" to impeach Trump over the call between the president and Ukrainian President Volodymyr Zelensky.
"From my point of view to impeach any president over a phone call like this would be insane," Graham told reporters in Washington after the White House released a transcript of the Trump-Zelensky call, which took place in July.
"Joe Biden is a very good friend, but we can't have a country where one side looks at and the other one does not, so here's the point," Graham continued. "When [former] Vice President [Joe] Biden called for the prosecutor to be fired and we will cut off all aid, there is a conflict if your son is, in fact, on the board of the company that was being investigated."
Biden said during an event last year that he threatened to withhold aid to Ukraine unless then-Ukrainian President Petro Poroshenko fired the prosecutor, without mentioning that the prosecutor was probing Burisma—an energy company. Hunter Biden sat on the board of Burisma until early 2019.
Graham also noted that Zelensky has said he didn't feel pressured.
"The Ukrainian president did not feel threatened. He was the target of the phone call. He felt fine with what happened. I have read it just like you have," Graham said. "You can make your own decision, but from a quid pro quo aspect of the phone call, there's nothing there suggesting that the prosecutor may have been fired because of a conflict of interest."
Zelensky was asked whether Trump pressured him and told reporters in New York on Wednesday, Sept. 25 that Trump did not.
"Nobody can put pressure on me because I am the president of an independent state," he said. "The only one person by the way who can put pressure on me … is my son, who is six years old."
Zelensky and Trump were set to meet at the United Nations headquarters on Wednesday at 2:15 p.m.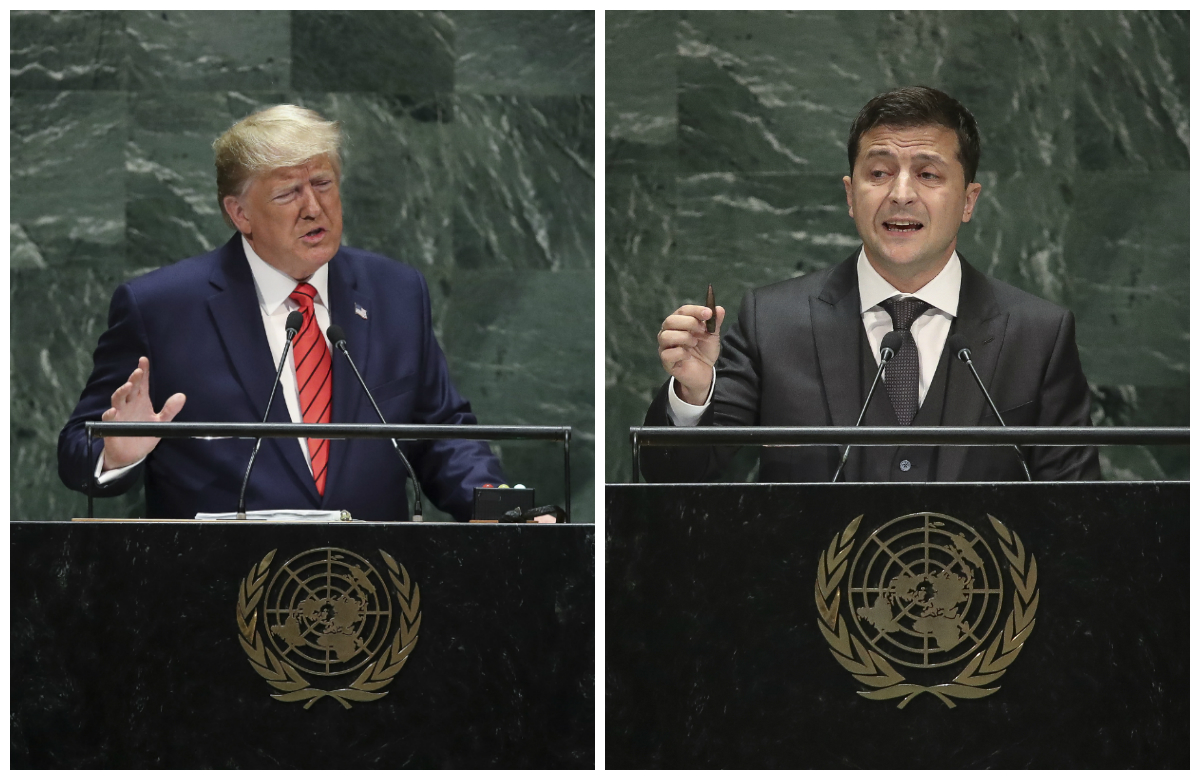 Graham said on Tuesday night that he hopes there will be an investigation into Biden's actions.
"When the [former] Vice President told the Ukraine we will take the money away from you unless you fire the prosecutor, did he have a conflict of interest because they were looking at his son?" Graham said during an appearance on Fox News' "Hannity."
The senator also said he wanted to know who told the person who filed the complaint against Trump about the phone call, since the person apparently did not have direct knowledge of the call.
"I'll make an offer tonight on television to the whistleblower: if you want to testify under oath to the Senate Judiciary Committee, you're welcome to do so, because I want to find the truth," he said.
Graham said the situation tells him that Democrats "think they're going to lose at the ballot box."