Sen. Kelly Loeffler (R-Ga.) advanced Tuesday to a runoff election with Democratic nominee Raphael Warnock for a U.S. Senate seat representing Georgia.
Loeffler, 49, secured over one million votes, as did Warnock, 51, with most precincts reporting.
That left Rep. Doug Collins (R-Ga.) as the odd person out.
Loeffler and Warnock will now face off in a runoff election. Voters will choose between them in January 2021.
Loeffler, a businesswoman, was appointed by Republican Georgia Gov. Brian Kemp to the seat late last year following the retirement of Sen. Johnny Isakson (R-Ga.), who cited health issues as he stepped down.
President Donald Trump's allies pushed Kemp to select Collins to replace Isakson but he went with Loeffler, who married Intercontinental Exchange CEO Jeffrey Sprecher in 2004, two years after joining the firm.
Collins later decided to run to the right of Loeffler in the free-for-all special election, which featured no primaries.
"I just called @kloeffler and congratulated her on making the runoff. She has my support and endorsement. I look forward to all Republicans coming together. Raphael Warnock would be a disaster for Georgia and America," Collins said in a statement late Tuesday.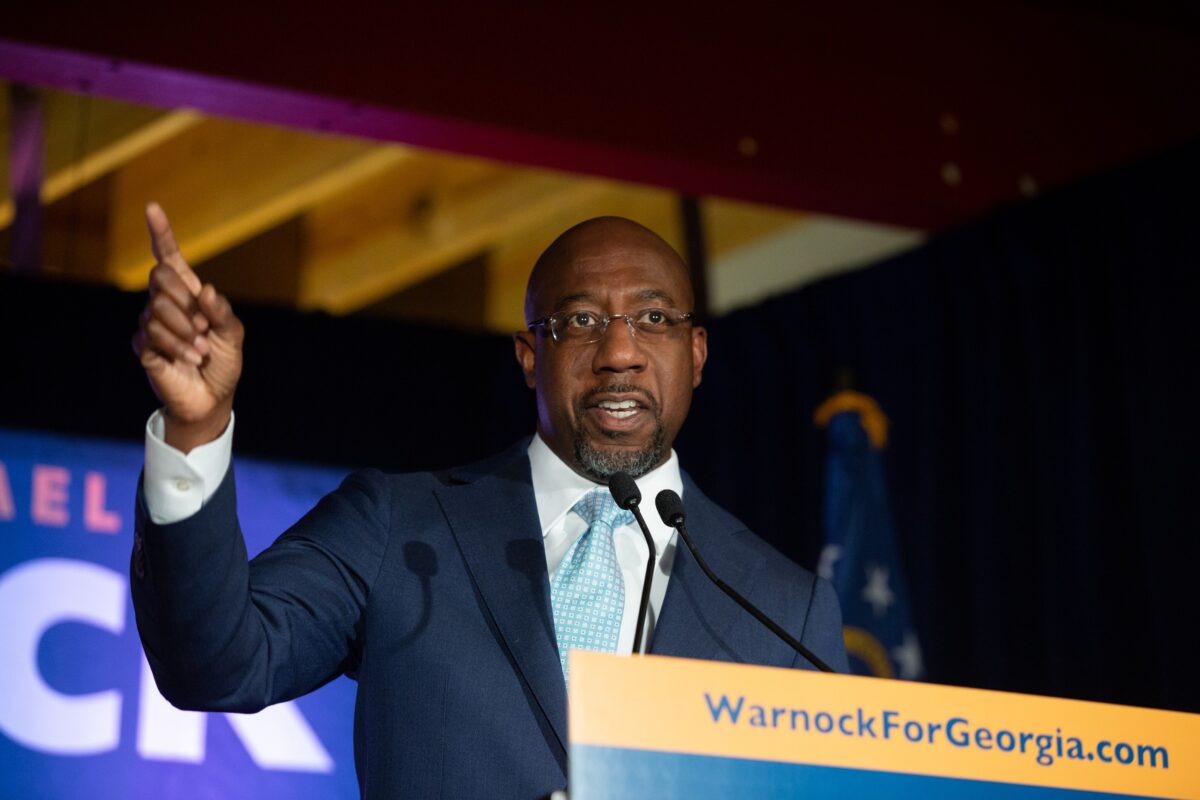 Loeffler has not yet issued a statement.
Warnock told supporters that it was a "great night."
"Tonight I stand here grateful for your support, honored by your trust, and energized by the growing movement for change all across this state," he said.
Warnock is a pastor at Ebnezer Baptist Church in Atlanta. He has never held political office.
The church was the site of the funeral of Martin Luther King Jr. and more recently served as the location of the funeral for Rep. John Lewis (D-Ga.).
Warnock said he entered the race to help struggling families.
In the other race for a Georgia U.S. Senate seat, incumbent Sen. David Purdue (R-Ga.) appeared to have secured another term.
Purdue was running in a regularly scheduled race that followed his first term in Congress.
As of midnight, Purdue had 2.1 million votes, compared to 1.7 million for filmmaker Jon Ossoff, a Democrat.