Sen. Ron Johnson (R-Wis.) said he thinks the upcoming impeachment trial of former President Trump may be a way to distract the public from why security was compromised on Jan. 6 and what Democrat leadership knew about it beforehand.
"Again, you know I've always believed the Russian hoax was a diversionary operation from the corruption that was occurring within the FBI, and potentially some of our intelligence agencies," said Johnson During this week's broadcast of "Sunday Morning Futures" on Fox News. "You have to kind of ask the question: What is this impeachment all about?"
"We now know that 45 Republican senators believe [impeachment is] unconstitutional. Is this another diversionary operation? Is this meant to deflect away from potentially what the speaker knew and when she knew it? I don't know, but I'm suspicious," said Johnson, referring to House Speaker Nancy Pelosi (D-Calif.).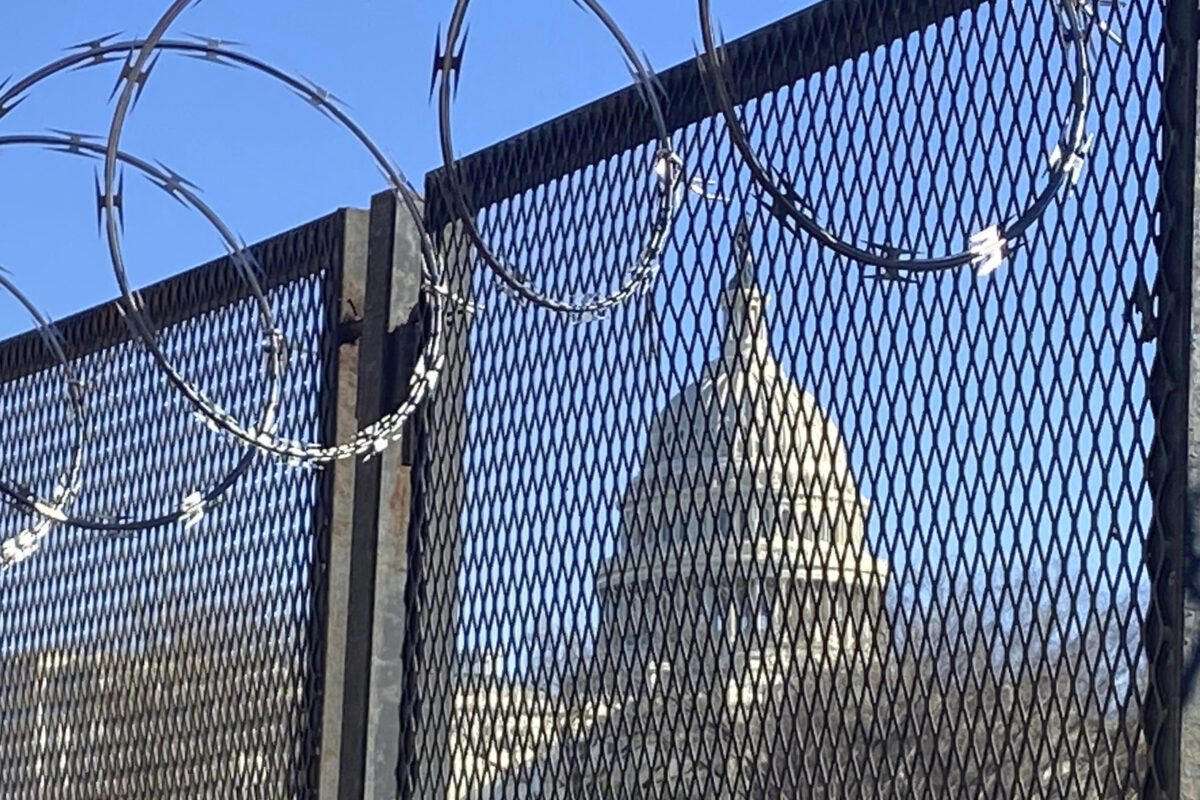 Johnson shared his frustration about the lack of response he has received from the former House and Senate sergeants at arms, and now the acting Sergeants at Arms, about the lax security on Jan. 6 and why fencing is still up around the Capitol.
Although Johnson has not received any direct answers to his inquiries about that day, former U.S. Capitol Police Chief Steven Sund, in a detailed letter addressed to Pelosi, said the department "did not fail" on Jan. 6, detailing how the Capitol Police did everything it could with the intelligence available before the breach occurred.
"There has been much conflicting information presented by various officials and the media regarding preparations and actions taken at the Capitol that day, and I would like to set the record straight from my perspective," Sund said.
"The USCP does not have the manpower, the training of the capabilities to handle an armed insurrection involving thousands of individuals bent on violence and destruction at all costs. Nevertheless, because of their bravery and professionalism in the face of this attack, USCP did not fail."
Johnson said that although he did not get replies to the four separate letters he sent to former and now acting sergeants at arms, he was glad to read Sund's letter to Pelosi.
"I actually appreciate what the former chief of police, of Capitol Police, Stephen Sund, sent in the letter," Johnson said. "And he lays out, you know, the diligence that he undertook to provide security around the Capitol, and it seems like he took pretty reasonable precautions. He's obviously being one of the scapegoats here."
Johnson added, "But, Senator [Lindsey] Graham and I have called for a completely independent investigation to find out exactly what happened. And it's amazing—a month has gone by and we still don't know, and yet we have these 8-foot-tall fences, with concertina wire completely surrounding the Capitol."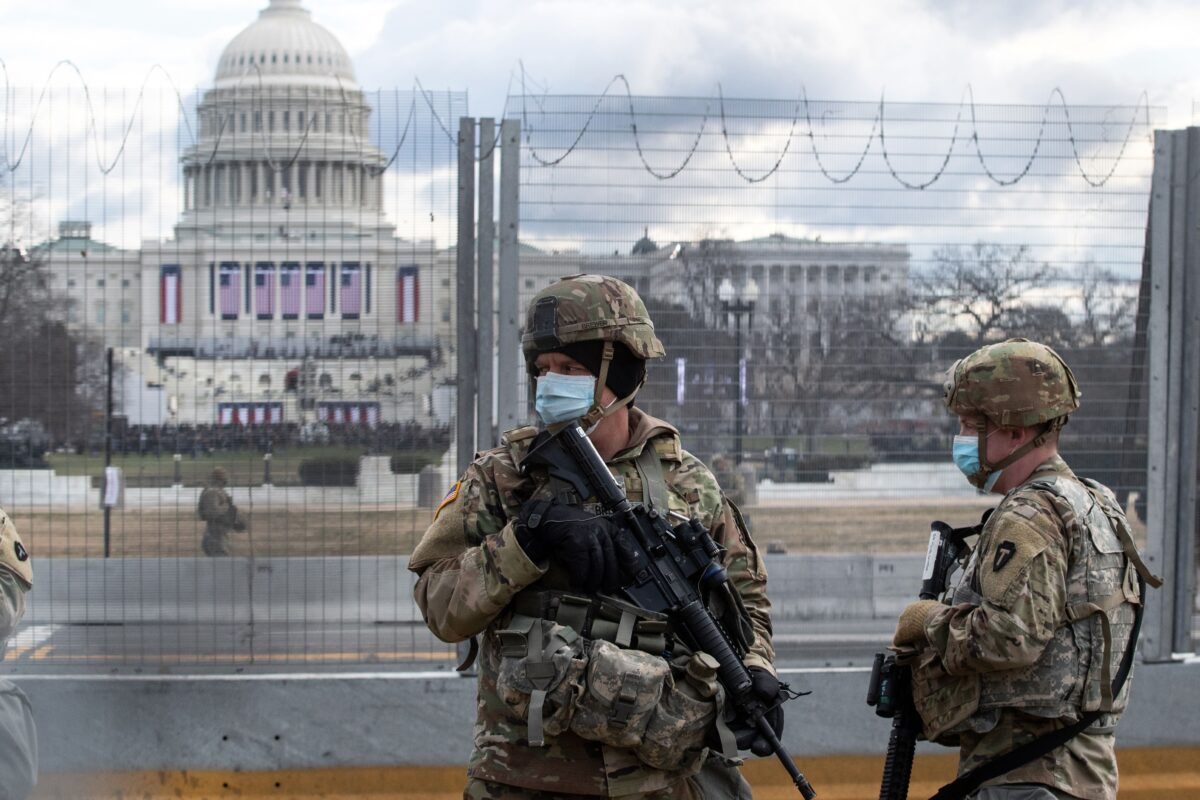 At the end of January, Acting Chief Yogananda D. Pittman made an appeal to congressional leadership to make the U.S. Capitol complex physical security barriers permanent.
"In light of recent events, I can unequivocally say that vast improvements to the physical security infrastructure must be made to include permanent fencing, and the availability of ready, back-up forces in close proximity to the Capitol," Pittman said in a Jan. 28 press Statement.
While Democrats have largely approved of the increased security measures at the Capitol, Republicans like Johnson have been critical of the fact the barricades have not come down after the presidential inauguration but instead will be kept up for an indefinite amount of time, sending a message that there is an extreme threat from those who voted for Trump.
"I think we ought to take that fencing down and return to a normal position as possible. I think the fencing is remaining in place to send a signal, a narrative that 74 million Americans that voted for President Trump are dangerous to our democracy, they're all insurrectionist, and that's simply not the case," said Johnson.
Johnson said he and other Republicans have been consistent about disavowing any violence whether from the left or the right, and that there needs to be more transparency about who knew what and when regarding the Jan. 6 protest, and why there is still a strong military presence on Capitol Hill.
In addition to the Republican senators, Rep. Ted Budd (R-N.C.) led 41 of his House colleagues to send a letter to Pelosi opposing permanent military-style fencing around the Capitol.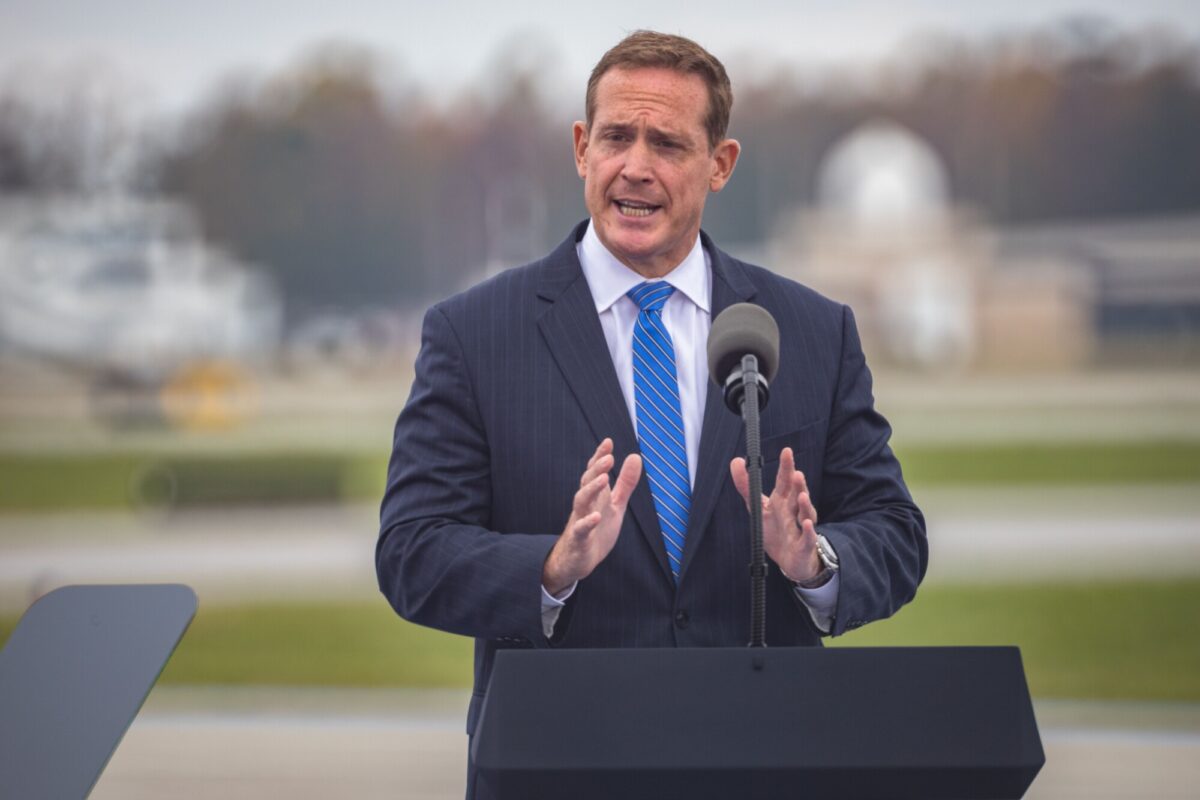 "Of course, we all understood that some increase in security was necessary after the tragic events of Jan. 6, but now there is no valid reason to continue the same level of security measures. It is appalling that Communist China allows their citizens more freedom to visit historical sites like Tiananmen Square than currently exists for Americans who want to visit the Capitol in Washington, D.C.," the GOP House members wrote. 
Johnson said, "This is an attempt by Democrats to paint Republicans and Trump supporters with a broad brush, thinking that we're all domestic terrorists, that we're all insurrectionist and that we all need to be monitored by it, and I'm extremely concerned about it, we all should be."
Speaker Pelosi's office did not immediately respond to The Epoch Times' request for a response about Johnson's comment.