Senate Minority Leader Chuck Schumer (D-N.Y.) apologized he made remarks critical of two conservative Supreme Court justices that some interpreted as a threat.
"I should not have used the words I used yesterday. They didn't come out the way I intended to. My point was that there would be political consequences—political consequences—for President [Donald] Trump and Senate Republicans if the Supreme Court, with the newly confirmed justices, stripped away a woman's right to choose," he remarked on the Senate Floor.
He added: "Of course I didn't intend to suggest anything other than political and public opinion consequences for the Supreme Court and it is a gross distortion to imply otherwise."
It came after Schumer said on Wednesday that Supreme Court Justices Neil Gorsuch and Brett Kavanaugh, who were both appointed by President Donald Trump, would "pay the price" if they upheld a law in Louisiana that mandates that abortion doctors should be preapproved to check their patients to nearby hospitals. Some interpreted his words as a threat or call to action for violence against the two.
"I want to tell you, Gorsuch, I want to tell you, Kavanaugh: You have released the whirlwind, and you will pay the price," Schumer said to protesters who were gathered in front of the Supreme Court in Washington on March 4. "You won't know what hit you if you go forward with these awful decisions."
The minority leader was admonished by Senate Majority Leader Mitch McConnell (R-Ky.) and other senators. At least one Republican, Sen. Josh Hawley (R-Mo.), said he would attempt to censure Schumer.
"I would call on Schumer to apologize … So tomorrow I will introduce a motion to censure Schumer for his pathetic attempt at intimidation of [the Supreme Court]," Hawley wrote on Twitter.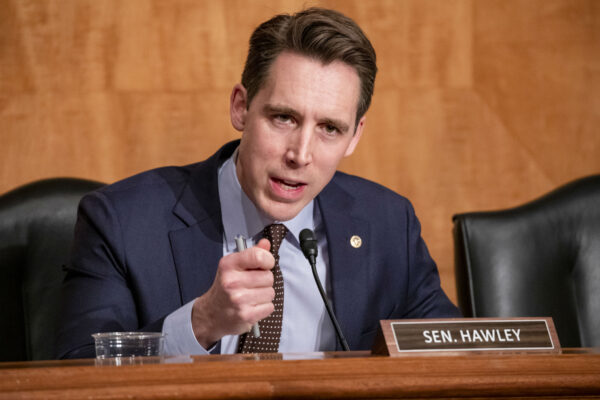 Schumer's remarks prompted Chief Justice John Roberts to deliver a rare comment in condemnation of Schumer's words as "dangerous" and "inappropriate."
"Justices know that criticism comes with the territory, but threatening statements of this sort from the highest levels of government are not only inappropriate, they are dangerous," Roberts said in a statement. "All members of the court will continue to do their job, without fear or favor, from whatever quarter."
According to the Senate Historical Office, only nine senators have been censured since 1789. The last one was Sen. David Durenberger (R-Minn.) in July 1990, who engaged in "unethical conduct," and the first was Sen. Timothy Pickering of Massachusetts, who had been "reading confidential documents in open Senate session before an injunction of secrecy was removed," according to the website.
McConnell, at the same time, accused his counterpart of triggering "a crowd of left-wing activists to boo two of the associate justices, as though Supreme Court Justices were professional athletes and Sen. Schumer were jeering from the stands."