Sen. Cory Booker (D-N.J.), a Democratic presidential contender, said he hopes to face President Donald Trump at the ballot box in 2020 rather than removing Trump from office through a conviction.
"As a guy who's a big competitor, I want to beat Donald Trump mano a mano, I want to face him down on a debate floor. So this is not something that I want to do," Booker said during an appearance on Sunday on NBC's "Meet the Press."
Booker is one of 100 senators. Republicans hold a 53-47 majority. When the Senate holds a trial on the articles of impeachment approved by the House, a simple majority vote can dismiss the case against Trump, while a conviction requires a supermajority, or two-thirds of those present at the time of the vote.
Unless Trump is convicted, he will remain in office and be the Republican nominee for 2020.
Booker said over the weekend that while he prefers to face Trump head-on, he will still do his duty as a juror in the Senate impeachment trial.
"I'm going to evaluate the facts objectively and honor the oath that I swore even though I think Donald Trump has violated his oath of office," he said.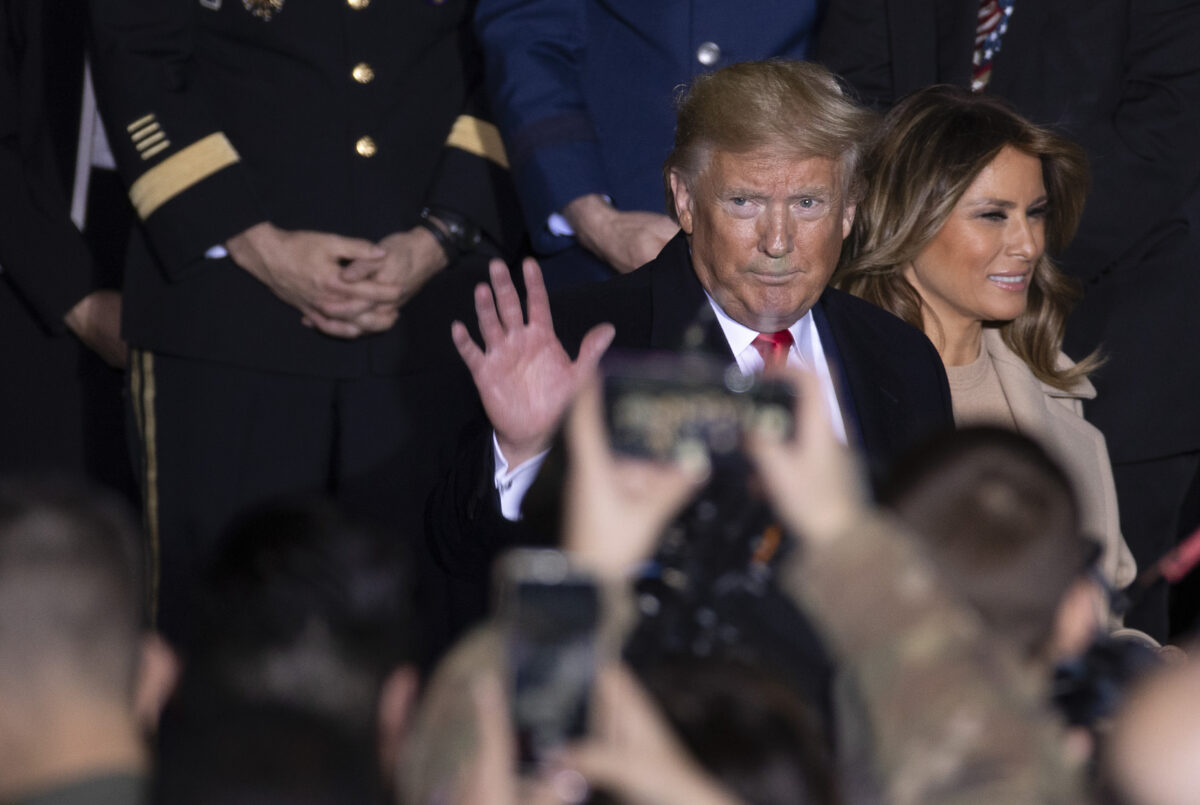 In a nod to the partisan vote that impeached Trump—four Democrats either didn't vote or voted against at least one article of impeachment, and no Republicans voted for either article—Booker added: "I've heard from my Democratic colleagues, folks just tell me this is just not a good thing for America. I don't think the colleagues that I know that are my friends in the Senate on both sides of the aisle think this is a good thing. None of us are happy about this."
Booker also said he doesn't agree with assertations about his rival, former Vice President Joe Biden. Biden and his son Hunter Biden are alleged to have acted corruptly in Ukraine, with the elder Biden admitting he threatened to withhold funds unless the country's leadership ousted a prosecutor who was probing Hunter Biden's employer, Burisma.
"I'm exhausted, frankly, of the Biden aspect of this," Booker said.
"This does not speak in any way that's germane to the President's behavior. Did the President or not—and there were witnesses in the room—did he violate his oath? Did he violate national security? Did he pursue his own personal interests with our taxpayer dollars counter to the mandates of Congress? All of us, on both sides of the aisle, We're just fatigued of this."
Booker, 50, has struggled in the 2020 race, failing to make the Dec. 19 debate stage. According to the average of nationwide polls, he is in eighth with an average of 2.5 percent. The Senate impeachment trial is expected to take the senators who are competing for the Democratic presidential nomination away from the campaign trail, potentially giving their rivals an edge.